Looking to meet a girl that will drag your thoughts through the gutter at first site? Then clap eyes on up-and-coming Camster girl Ariel Harllow. She nails that girl next door look, with a sweet, innocent face that barely conceals some seriously scandalous desires. Ariel is a dancer, and you'll love the way she moves – gorgeous ass vibrating with pent up sexual energy. She is also a socialite, who loves to delve into intimate conversations that will keep you coming back to her chatroom for repeat visits.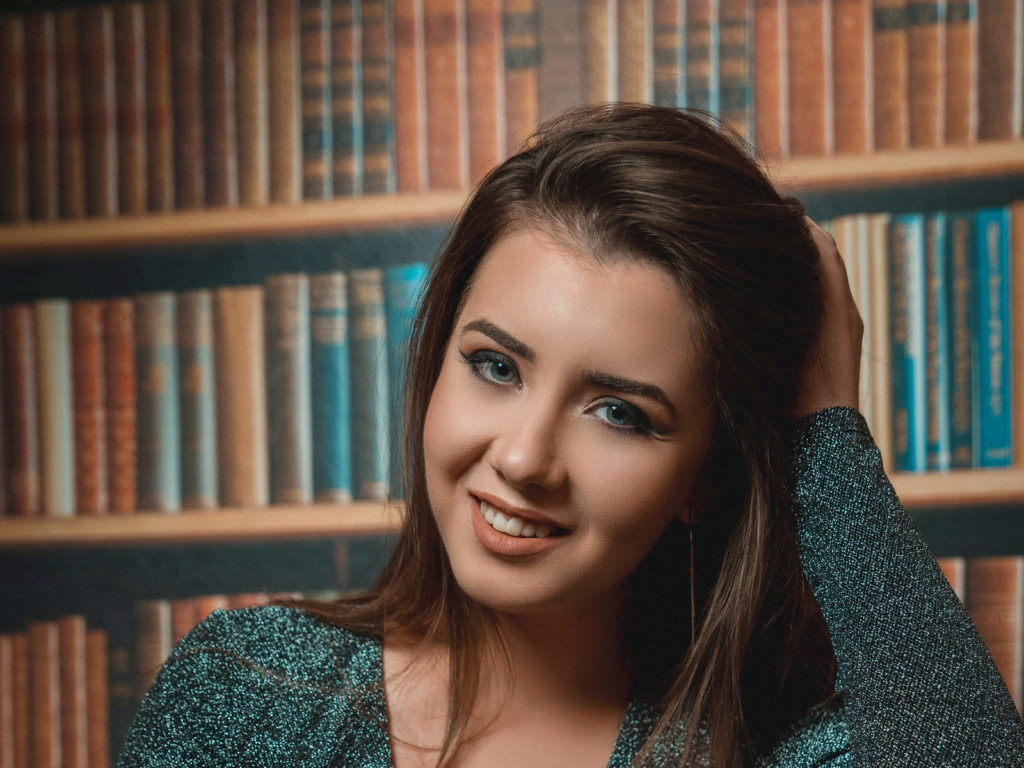 Luke Carbone: What drew you to live sex camming? How long have you been at it now?
Ariel Harllow: It's been almost a year now! I decided to become a camgirl because I wanted to earn more money in order to open my own business. I'm a marketing and social media junkie, and that's what I would be doing if I weren't on cam.
LC: Interesting, your fans see you as very social. So in 5 years you see yourself …
AH: I'd have my business up and going.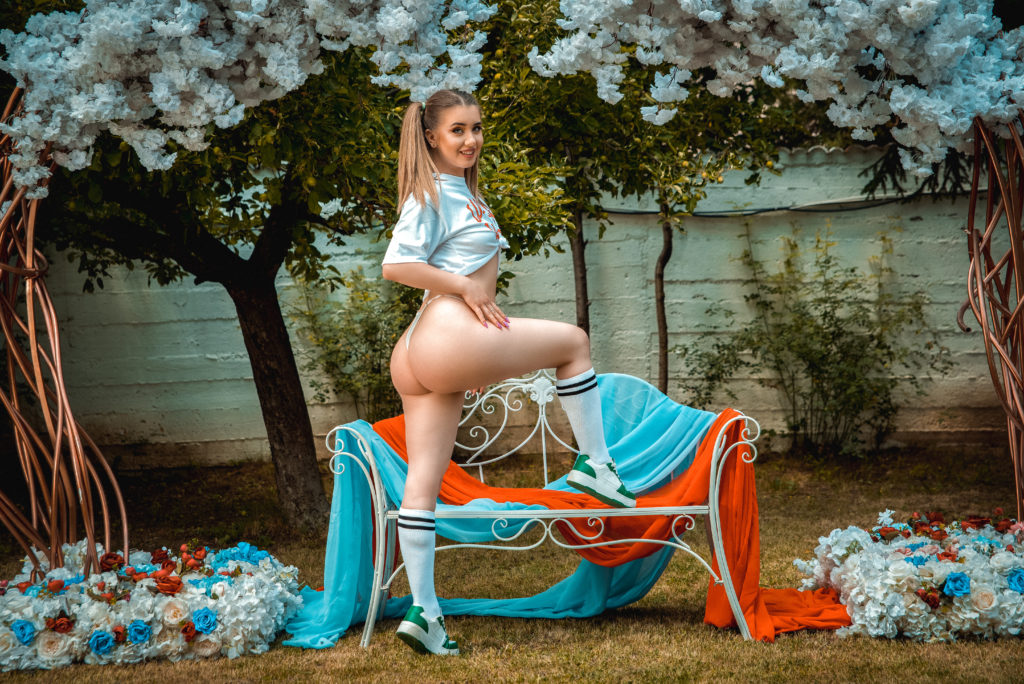 "Fall in love instantly" on sex cam
LC: So what's the first thing your fans usually notice about you?
AH: Most tell me I have a special that makes them fall in love instantly.
LC: I would have guessed it was your eyes! And after that first glance? How can a newbie break the ice with you?
AH: Whatever ice breaker is good as long as it helps us get to really know each other. A smile, a hello, a question, maybe a joke… the options are endless. The best thing to do is give me your time and attention … and a tip every now and then! (laughs) I think the best part of being a camgirl is that I get to know new people every single say, inside and out.
LC: What country has the wildest fans?
AH: Needless to say … the USA!
LC: What's one sentence that would totally seduce you?
AH: … Inner beauty is what counts the most.
LC: What's the best way to make you laugh?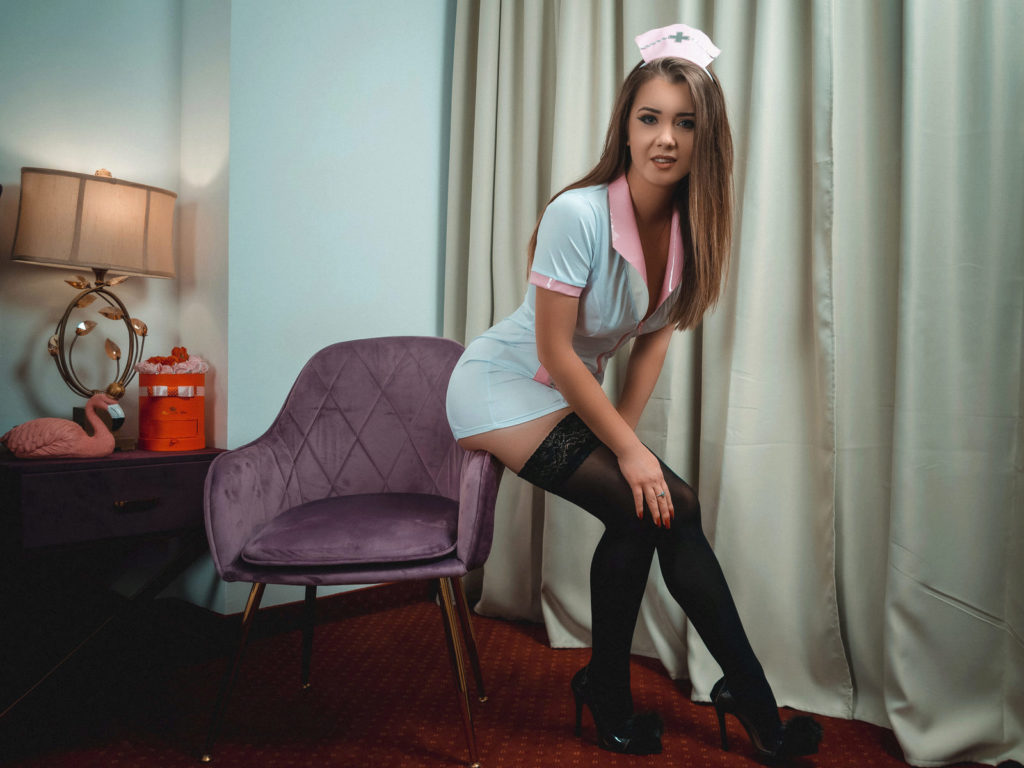 AH: Sarcasm is my favorite type of humor.
LC: Okay, let's get to the good stuff.
AH: Uh-oh.
LC: First, describe your perfect date.
AH: The perfect date should start out with a nice glass of red wine on a beach, at sunset. The rest is up to your imagination.
"To Make Love on the Rooftop of a Skyscraper"
LC: Your ultimate sexual fantasy. Go!
AH: Ultimate? Hm. To make love on the rooftop of a skyscraper.
LC: Spanking or hair-pulling?
AH: Both!
LC: Complete this sentence. "Do me …"
AH: Doggystyle!
Ariel's Live Cam girl Fantasy: "… being the secretary to a naughty boss!"
LC: Okay, let's say I want to roleplay. What's your favorite role to get into on cam?
AH: I always love being the secretary to a naughty boss!
LC: We're sure you fulfill the fetish fantasy of many Camster fans, but what about you? What's your biggest fetish?
AH: I don't have one, honestly. But I love discovering new things.
LC: What brings you to the biggest on-cam orgasms? And what is your record for on-cam orgasms in a single session?
AH: The magical powers of my #lush (laughs). And I've lost track. Let's say 5 or 6 …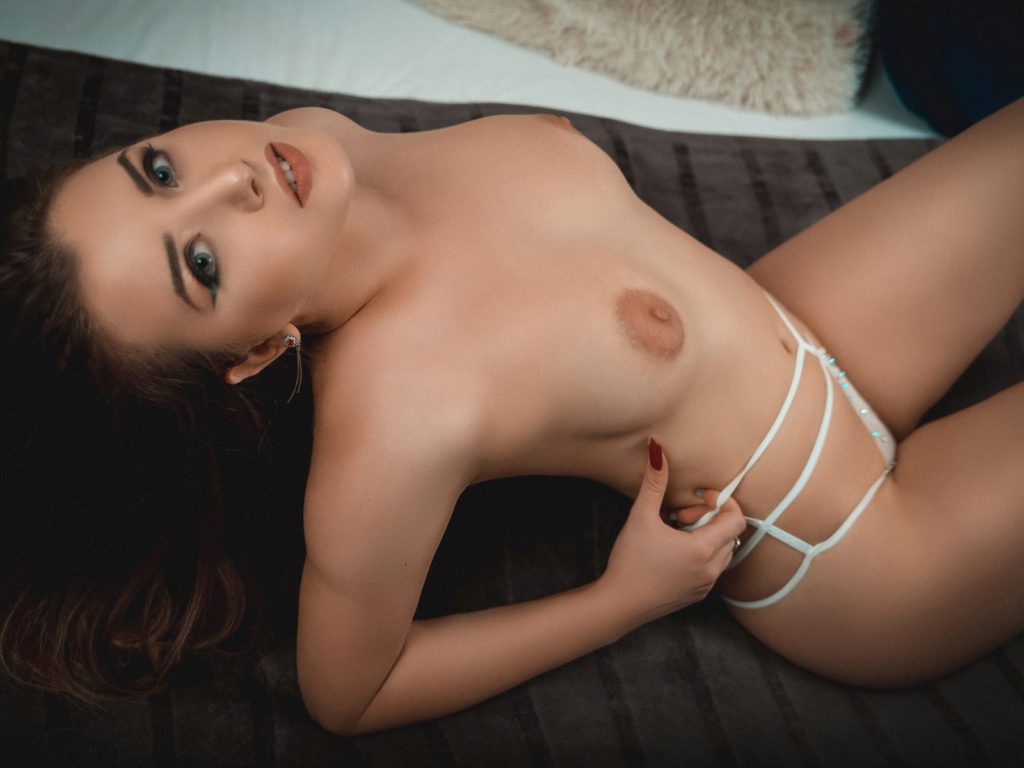 LC: What does being sexy mean to you?
AH: Sexy means confidence! No doubt about it.
LC: Do you have any unusual skills?
AH: I would say I am quite gifted at making people open up to me.
LC: How about off-cam? Any passions or hobbies?
AH: Dancing, dancing, and more dancing. (laughs)
LC: Okay. Most camgirls are beautiful. But not all are successful. What's your secret?
AH: Just smile! That's the secret of all beautiful women. (laughs)
If you want in on the secret sexy life of camgirl Ariel Harllow, visit her live on Camster! Follow this seductive social media mogul on Twitter for more.