Amalia Lynn started her cam girl career nearly a decade ago. She's made huge success as one of the top cam girls with her vivacious energy, blossoming smile, and gorgeous tits. It's really her exotic charisma that makes this girl so perfect for live sex chat on Camster.com. She loves meeting new people and giving them a show they'll remember forever. Whether it's a playful conversation or touching herself, Amalia seems to be made of erotic pleasure.
We recently interviewed Amalia who gave a lot of details about cam modeling. She revealed how she got into it, how she embraced her sexuality, and what future clients can do to make her swoon…
Be sure to get your private show with Amaila, and follow her on Twitter.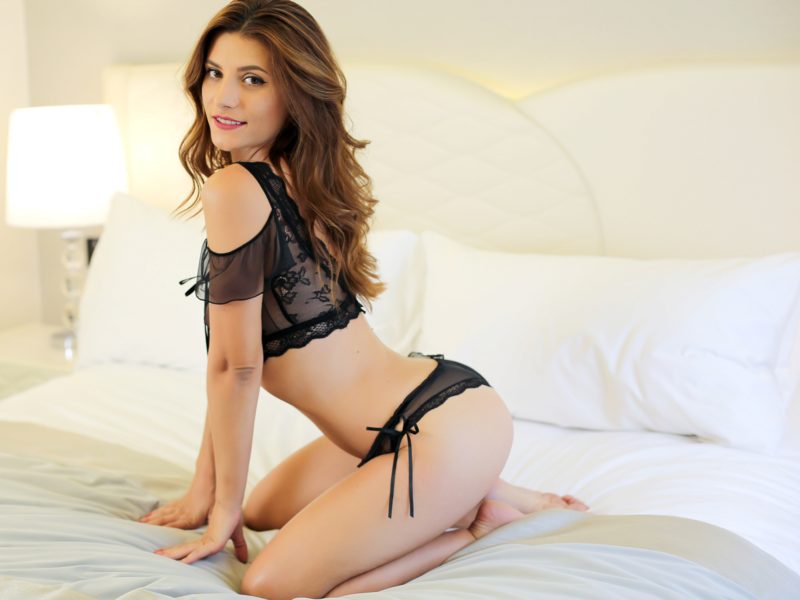 Why did you choose to be a cam model?
I started out of curiosity and stayed because I was having fun! When I first started, not many people knew about the industry, what a cam model did, or how you do it. One day, I saw an ad and I just decided to give it a try. Here I am, 9 years later! 
What is your favorite length of show? 
Oh! Does "length" really matter? I guess if I'm having fun and the member is also enjoying himself, it doesn't really matter if it takes us 10 minutes or 100. That's the beauty of this job actually.
What do you wish someone would ask you in chat, but no one does?
I love to chat and get to know people, that's one of my "superpowers". So, I was asked all sorts of questions, from the dull "what's your favorite color" to the most interesting like "why is the sky blue?"  I really like to connect with my members, get to know them and they pretty much know me as well. They ask me all sorts of questions. 
What do customers notice about you first?
My big personality…but now, my eyes and smile. At least this is what I hear a lot from new members. 
What do you love the most about being a cam model?
I'm just freaking nosy and curious about everything and everyone. I really like to connect with people from all corners of the world and bond on mutual respect and exploring our sexual angles.  It has been quite a journey! 
What are your goals of the rest of 2020?
Learn to play the guitar! Well, that's my goal for a while but this is the year. I really want to learn how to play the guitar and then jump into the piano lessons. Anyone willing to be my private teacher?
Physical feature you find the most attractive in another person?
The smile. Confidence. Eye contact. Beautiful eyes and an honest smile make me swoon.
Favorite role play scenarios to act out?
Sexy secretary and a powerful boss. Yet, I like to play nurses and patients and be more dominant as well. Oh, and bad cop. Yeah, I kinda like to be in charge.
Favorite toy?
It depends on the day, the time and the company (or lack of…)
Favorite fetish?
Still looking for it. Life's too sort to narrow our minds to what we know. Always explore new ones every day. 
Favorite sex position?
Haven't tried them all to know if I have a favorite. But it depends mainly on my mood and my partner. I just like to go with the flow. 
Sexiest moment you've had while camming?
Mmmm, let's say ice cubes play was a home run for me and my members.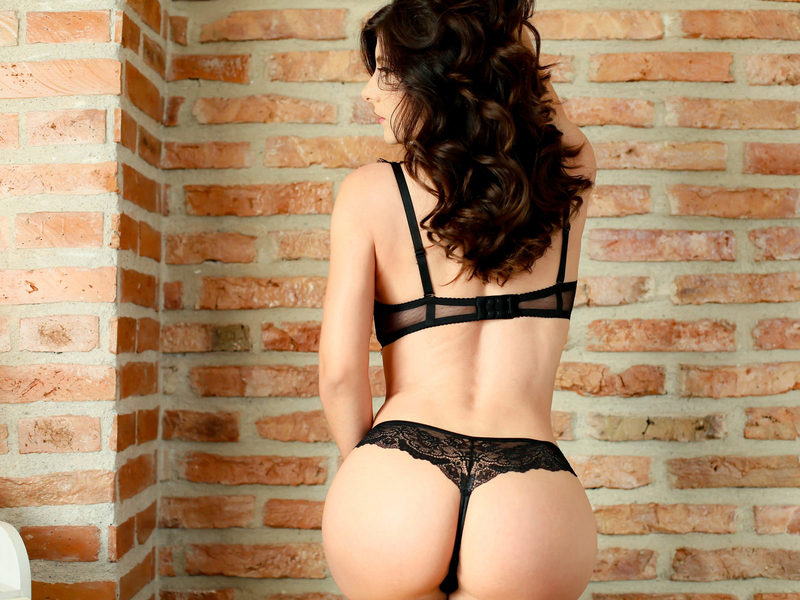 Best way to show affection?
Depends on the moment and how I feel. But I guess being respectful and kind are always safe bets when it comes to making me feel appreciated. Both on cam and offline. 
How would you compare yourself from the time you started as a cam model to where you are now?
I haven't changed that much, but I'm for sure more open-minded and in-contact with my sexuality.
Where do you hope to be five years from now?
Oh boy, I live in the present. I live one day at a time. I want to be happy and follow what makes me feel good. But I don't plan my future ahead, not like that.
What is your sexiest feature?
I really wish I could say my brain, but my eyes seem to be taking all the credit.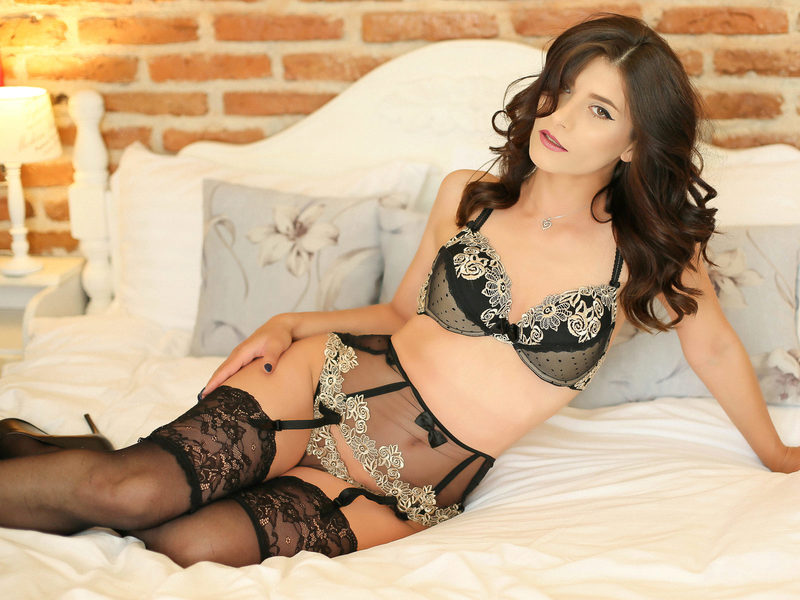 What does sexy mean to you?
To me, it's all a matter of attitude. You either feel sexy or you don't. I like to feel sexy, I like to get dolled up and get the attention, but it's mainly about how I feel about myself than anything I put on – lingerie or not- if I feel sexy even a pair of jeans will do the trick. 
How did you become so good at the art of seduction?
I just go with my instinct and do what it feels right at that moment. There's no recipe or training that will give you the A-Z on seduction. At least not for me. Sometimes being goofy is the best way to seduce a man or a woman. You just have to go with what feels right to you. 
Do you follow a specific diet?
Nope! Never did that. I love food too much. I couldn't really follow a diet and swear off pizza and cake for instance. Not in a million years! I guess I'm blessed with good genes, 'cause boy, I can eat.
Favorite spot to be kissed?
My neck is the most sensitive spot…just a hint!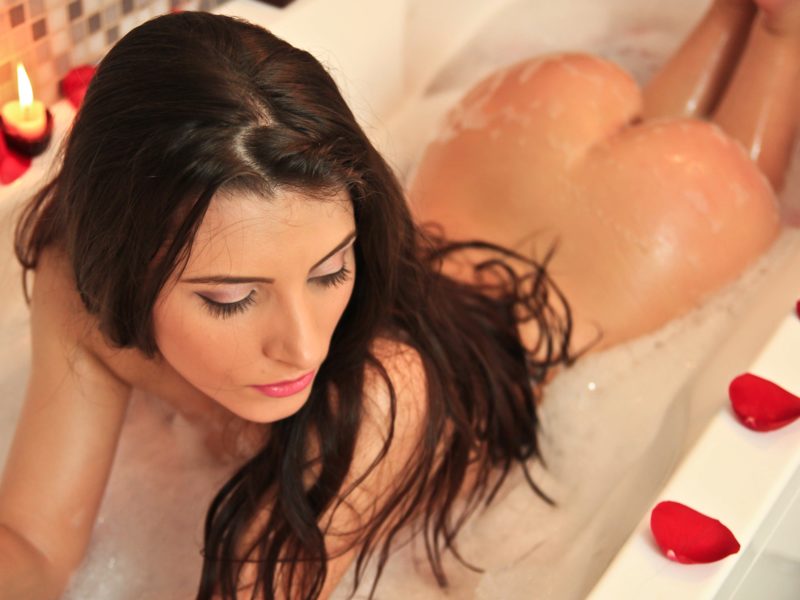 Favorite alcoholic drink?
Sex on the beach cocktail is my fave… it's sweet and always gets me in a good mood.
What does a perfect date look like to you?
A date where we can do something out of the ordinary. I'm not into flowers, candlelights, and all that… I like to be me and be with someone who's not trying to impress me. Maybe do something really extreme, like scuba diving, climbing a mountain, skydiving…just have fun. 
What do you geek out on?
3 things: video games, reading and traveling.
When was the first time you felt successful as a cam model?
I felt successful from month one because I had all these people looking to chat with me, paying me attention, wanting to spend time in my room, and get to know ME. It grew a lot over the years, and I've had amazing moments while camming. Every time someone new comes and starts spending time with me, that's when I feel it the most. I love the connection.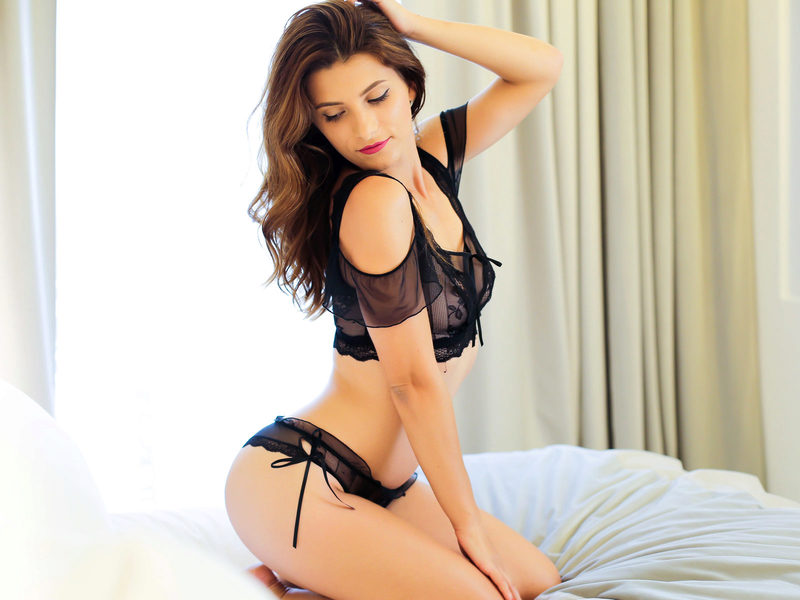 Was it intimidating the first time you were on cam?
It was confusing…new and exciting. But not intimidating. I guess a lot has changed in 9 years and I had a lot of adapting to do. 
What has quarantine life been like for you?
Besides that I can't travel- and I do love to travel- it hasn't changed much. I'm outdoorsy but I have other hobbies that allow me to stay home. I've dedicated more time to those. Like guitar and piano. 
How do you stay positive when time gets rough?
Tough love?! No, no, kidding. I meditate on a regular basis, I listen to music, and overall, I'm a positive person. I try to look at the bright side of things in every situation. And when everything fails, I always have a fine glass of red wine to help me cope.
If you could have one superpower what will it be?
Only ONE?! That's so unfair… I'll go with invisibility while I find a time travel portal so I can jump from one era to the next.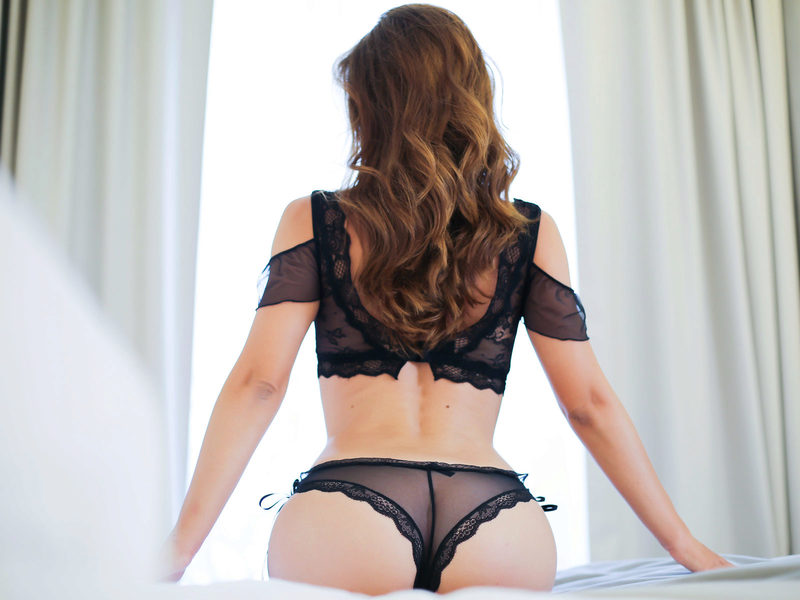 Favorite hobbies?
Snowboarding, drawing, scuba diving, and more recently guitar and piano.
Where do you want to go most in your next vacation?
FINLAND to see the northern lights. Let this craziness pass and that's where I'm heading next. 
Anything else you want to mention?
I know it's commonplace, but just stay happy and enjoy life. Do what makes you happy and stick to it. I know I do!