Say hello to cam girl Alejandhra! This gorgeous babe has graced her presence on Camster.com for several years and has become one of the biggest live cam girls online. With her delicious tits and exotic charisma, fans have fallen hard for this Latina beauty. If you love kinky cam girls, then this chica will perform your wildest fantasies with free live sex!
Now she's giving juicy deets about herself in an exclusive interview. Read on to find out her biggest turn-ons, what she loves about camming, and how you can keep her happy in your next private show with her!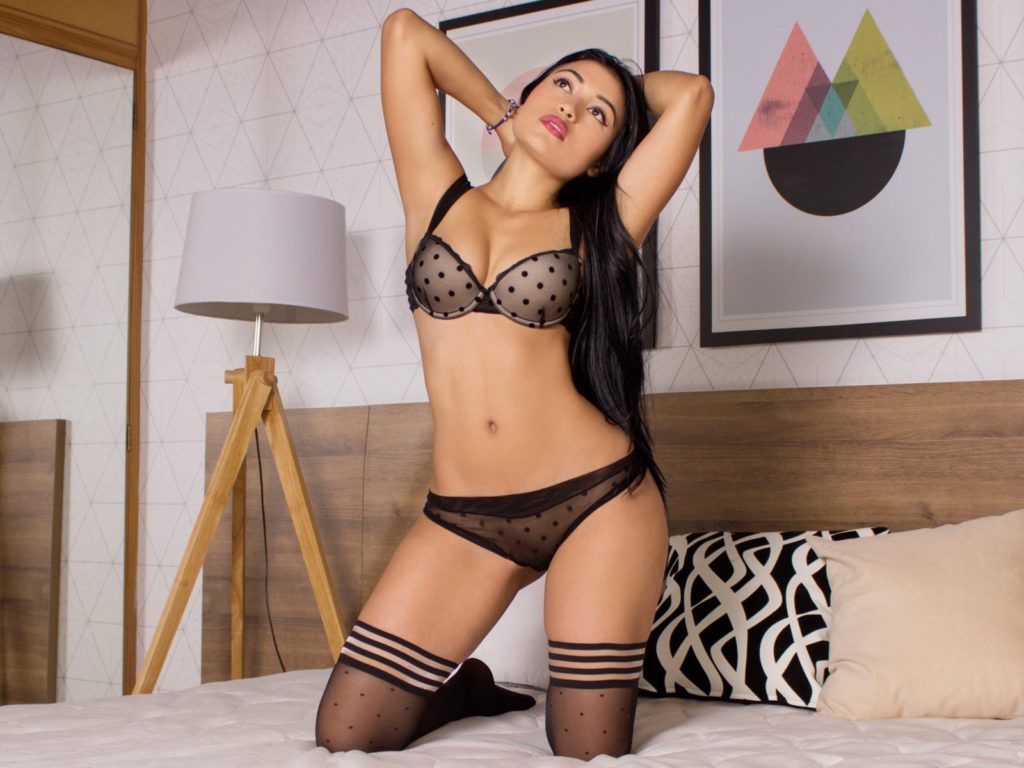 How long have you been camming?
I have been camming since September 2013.
Was it intimidating the first time you were on webcam?
Yes it was, I was completely new to it, but I was eager to learn. I have friends who were doing it already and I remember I couldn't wait to do it too!
What is your favorite length of show?
I prefer short group shows or party shows, but I [also] enjoy long private shows where I am able to get to know the person I am with to create a bit of chemistry and let go of our inhibitions. 
If I weren't camming, I would be a ________
Maybe a vet or a doc.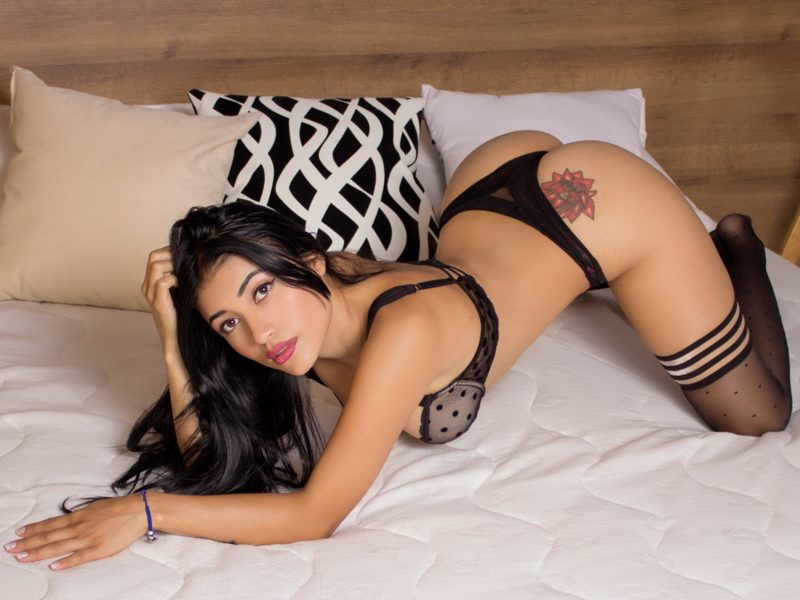 What do you wish someone would ask you in chat, but nobody does?
It's hard to think of things I haven't been asked already during all of these years. But I certainly love when my friends ask about my pets, my days off, the last movie I saw…that kind of stuff gives me the feeling of true friendship.
What are you proudest of?
I'm very proud of my achievements on Flirt4free: 1st ever holder of the record for MOST PARTY CHAT TIPPERS IN A SINGLE SHOW, Miss Group Show, Summit Winner, Model of the Week, among others.
Best way for a customer to break the ice with you?
I love when someone is nice without asking anything in return. When a guy tips me just because or to make me smile, it really breaks the ice!
Has anyone ever recognized you in public?
It has happened a couple of times, but they were respectful and friendly. Nothing awkward so far.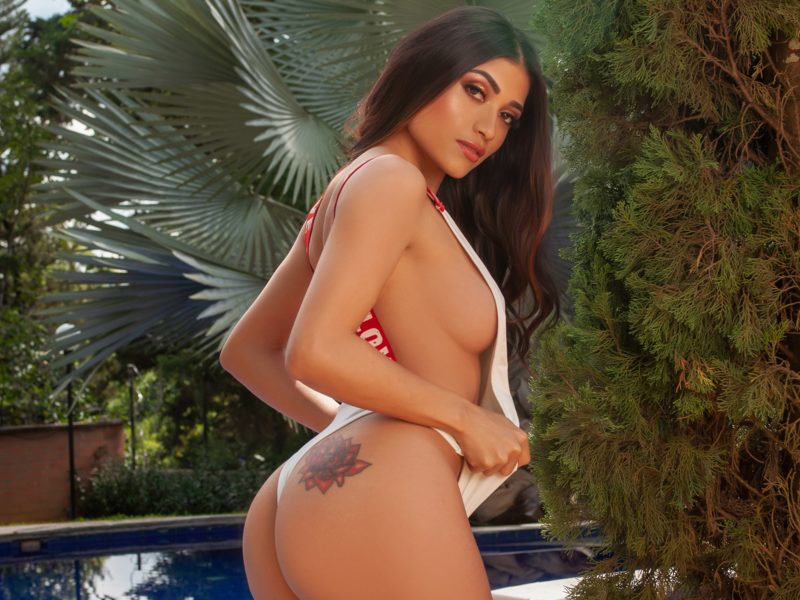 How many languages do you speak?
Spanish. I still have a long way ahead to feel comfortable speaking English.
How many countries have you visited?
I've only visited Republica Dominicana to attend the Summit of Flirt4free, but planning to visit Mexico later this year for the same event.
Where do you want to go most on your next vacation?
I can't wait to visit Cancun in Mexico.
Would you rather stay home and watch Netflix or go out to a club?
I love to be at home with my pets watching Netflix. I am not a party girl for sure.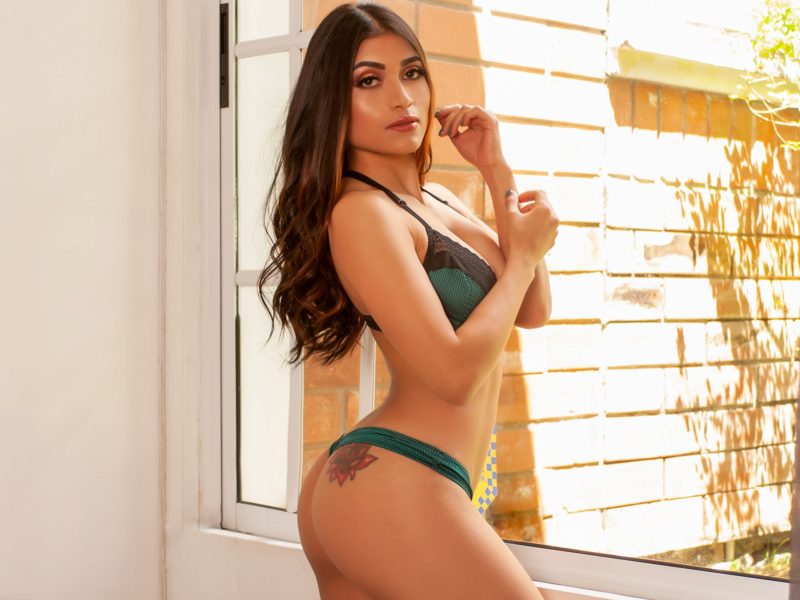 Outfit that gets the most responses when you wear it on cam?
They love it when I wear blue lingerie. Short tight dresses, stockings and heels also get a good response!
What customer trait turns you on the most?
I love being spoiled. I love it when a guy makes me feel like a princess with good manners.
What's the next thing you plan to add to your room?
I'd love to add more colored lights.
Have you ever gone nude on the beach?
No, and I think I will never do it. I am very shy when I am not camming…who would believe it?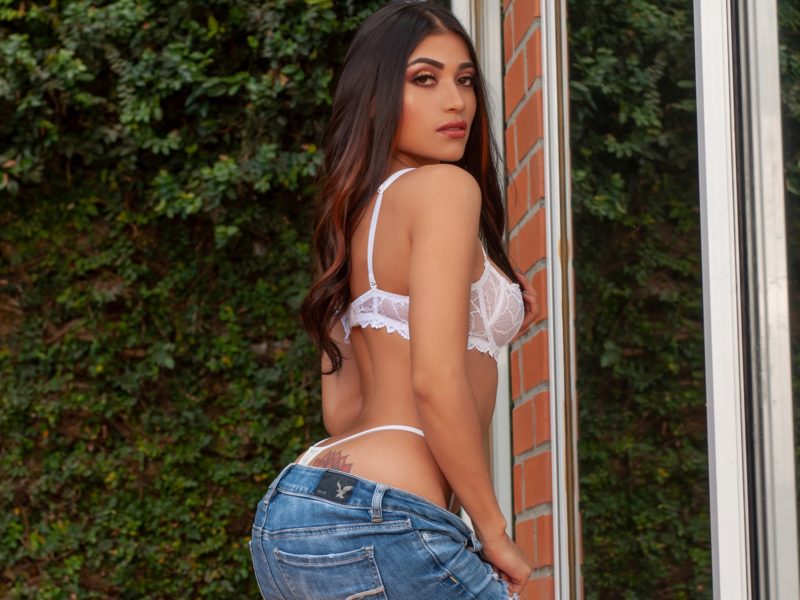 Do you follow a specific diet?
Not really. I love to work out everyday and avoid sweets.
How many days per week do you workout?
6 at most. Resting is important too.
Favorite toy?
I think my favorite toy is my Hitachi, and if I'm using my Lovense Lush with floods of tips, it gets way better.
How often do you cum when you're alone?
LOL. I cum enough while I'm camming so when I am alone, I take it easy.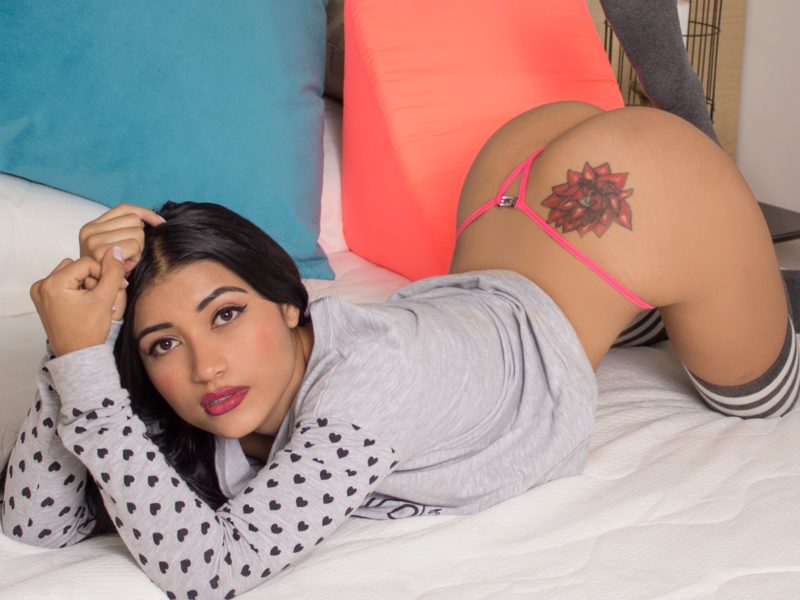 Favorite ice cream flavor?
I love frozen yogurt.
Favorite movie?
I love superhero movies in general.
Favorite hobbies?
Work out, playing with my pets, and going to the cinema.
What is your sexiest feature?
Most of the compliments I get are about my eyes, my ass, and the fact that I don't have cosmetic surgeries.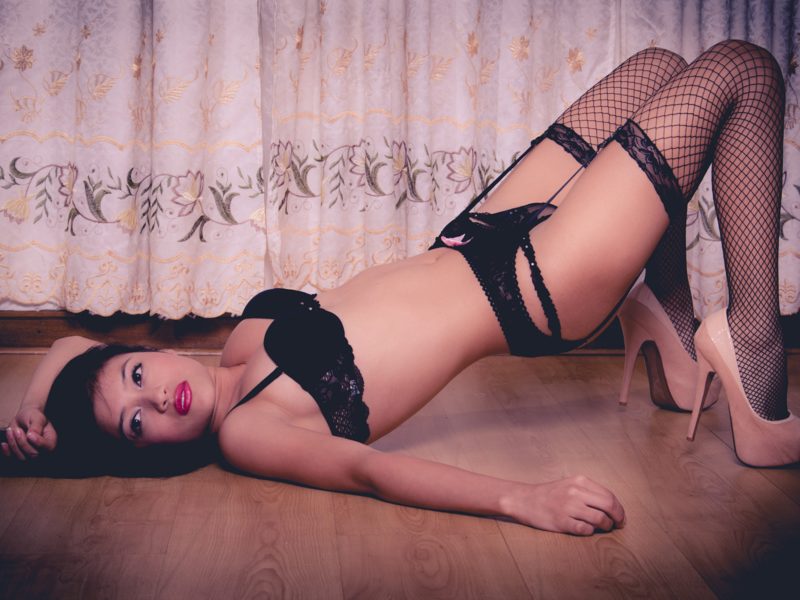 Can you recall the sexiest moment you've had while camming?
The sexiest moments I've had on cam are those cam2cam shows when the other person does everything I want.
What is the weirdest thing a customer has asked you to do?
Playing with my tongue and fingering my belly button.
Favorite fetishes?
Dirty talk ONLY during private shows. It turns me on big time.
What have you discovered about yourself since becoming a cam superstar?
Thanks for the compliment! What I've discovered is that I'm still the same girl. I want to think that I'm still humble and haven't let those titles go to my head and turn me into some kind of diva.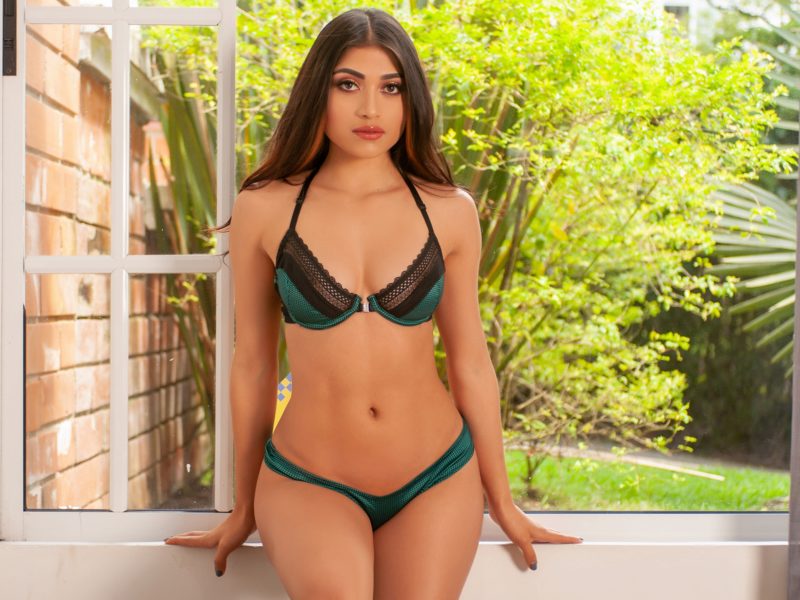 What are your goals for the rest of 2020?
I definitely want to spend more hours online. That's something I'm trying to improve as it's a key to success. I've tried it and it works. I also want to be among the top 5 models in the group show category of Flirt4Free's 2020 contest.
What tips would you suggest for someone else who wants to be a cam superstar?
Being consistently online, being patient, and being yourself. If you are willing to make people happy and be grateful for it, then good things will happen.
Say one sentence a customer must say to seduce you.
"Are you ready for a huge tip?" And sends it as soon as I say yes LOL.
What do customers usually notice about you first?
Eyes and smile most of the time.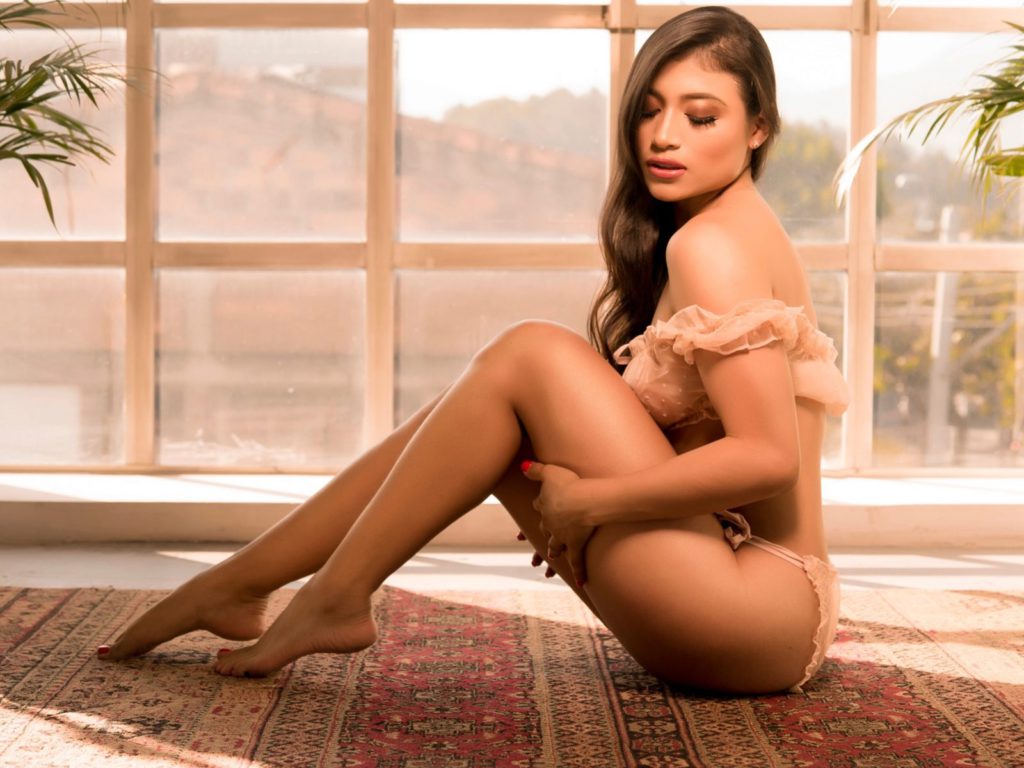 Who is your celebrity crush?
Henry Cavill
Favorite sex position?
Cowgirl riding.
How do you keep busy in a pandemic besides camming?
Workout, walking my dogs, Netflix, etc
What do you love most about being a cam model?
What I like the most is to feel that I can achieve anything I want. I enjoy feeling free, safe and independent, I love to feel the support of my online friends.