Janelle Brown originally wanted to be a prosecutor. Now she's a cuckold mistress who knows how to use a vibrator in live sex chat.
She's been camming for several years and is now one of the top cam girls on Camster.com. In an exclusive interview, Janelle gave some naughty insight into what she likes to do in her free live sex shows. This includes how she brings fans to their knees with cuckolding fantasies and lots of dirty talks. She also revealed plenty of other fun facts that could be excellent conversation starters. Then you can blow your cumwad while she fucks herself with her toys. Just make sure to tip well because this girl has dreams she wants to accomplish!
Why did you choose to be a webcam model?
I can't really say it was by choice, but rather out of need at that particular time in my life of a good-paying job to get me through college.
Outfit that gets the most responses when you wear it on cam?
Latex outfits, bathing suits and short tight dresses.
Were you always into cuckolding and sissy training even before camming?
No, I wasn't very experienced sexually when I started camming, but now I can say with certainty that I can no longer be surprised when it comes to fetishes. I have heard and done them all.
What does cuckolding typically consist of in your shows?
I do lots of dirty talk about how I would get gangbanged by huge dicked men in front of the member while he watches powerless how a woman like me gets pleased properly. I sometimes get naked or sometimes I would just tease while bragging with my 10-inch dildo. If the member sees me using that dildo, he gets really weak knowing that I can indeed handle big ones.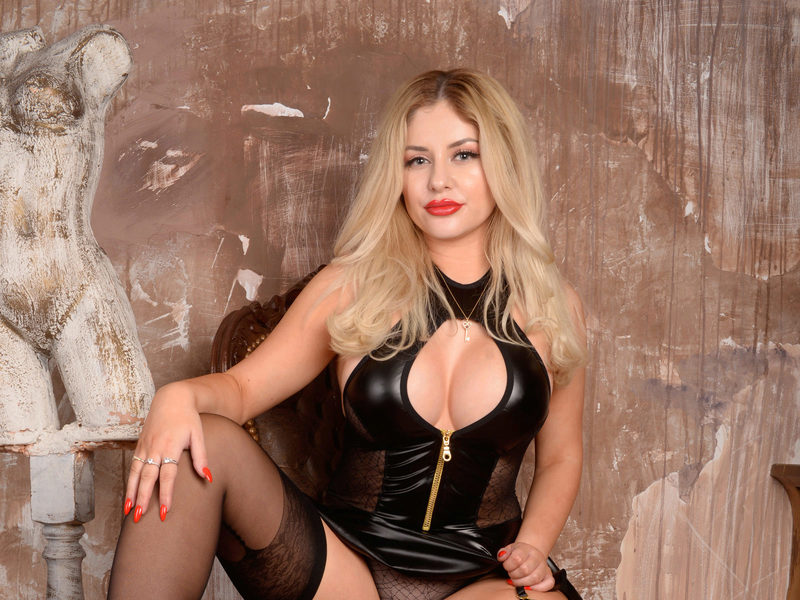 What do customers usually notice about you first?
My big tits and my eyes.
How would you compare yourself from the time you started as a cam model to where you are now?
In the beginning, I was very shy and naive, not knowing much about sex or my best angles to showcase on cam. I was also led on a different style of camming by my former boss, a style I felt wasn't really who I am. At the moment, I am 100% myself, I know my best features, which make me feel more at ease and therefore can perform better shows.
What do you love most about being a cam model?
The financial independence and knowing I can buy myself whatever I want. I also love the fact that I am my own boss. I can work as much as I want and I can only do what I like to do in my shows without pressure from anyone to sit or act a certain way.
If I weren't camming, I would be a ________
I would have been a prosecutor. That was the path I was following before deciding that being a cam model is a better career path for me.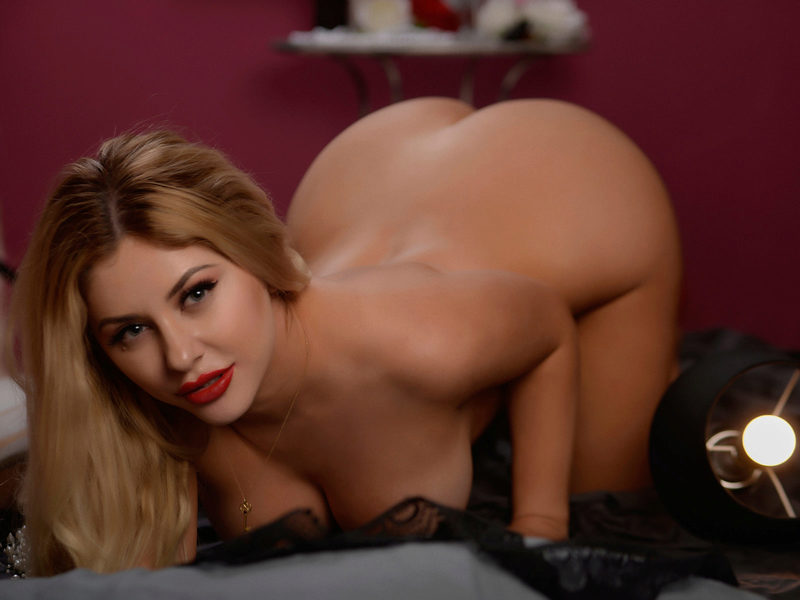 Where do you hope to be five years from now?
I hope to be the owner of a cam models studio, training and helping girls like I used to be to better themselves and achieve all their goals. Also, I hope to visit Africa, USA and see the northern lights by then.
What are your goals for the rest of 2021?
The main goal is to put aside all the money I need to build my own dream house. The secondary goal is to become more active, to go to the gym more often, and to continue to attend my dancing lessons.
A trait about you that you wish customers noticed more?
My honesty. I feel like everybody wants to be told pretty lies, but I feel very uncomfortable having to lie, especially about important things. I know for a fact that if I could change this about me, I could make double the money that I am making now, but at the end of the day, I want to feel good about what I am doing at my job, and not carry a full conscience.
What is the highest number of orgasms you've had in one session?
10 orgams in a session of 4 hours.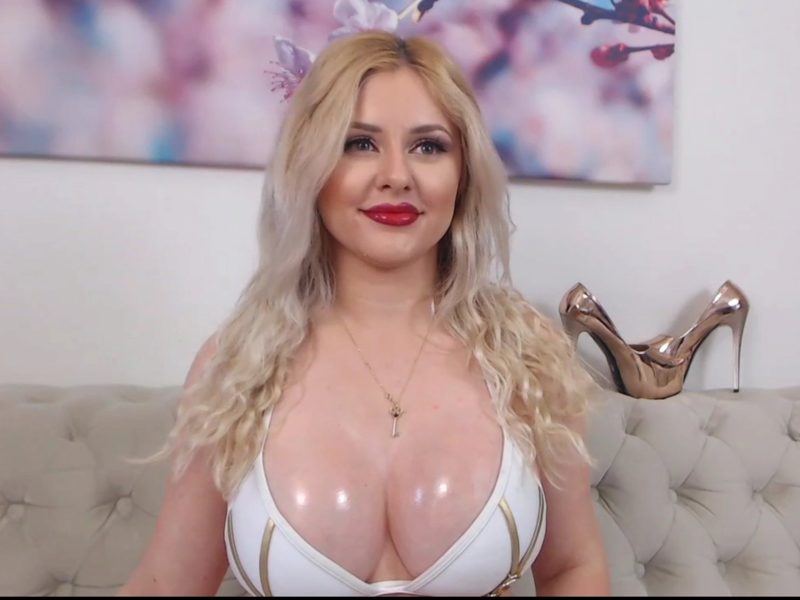 Best way to give you an orgasm?
Making me go down on you, in the beginning, is for sure the best turn-on for me. Dirty talking me while playing with my boobs and then licking my pussy is a recipe for success. Or, cam tipping big so my Lush Lovense toy can vibrate intensely while also playing with my Domi toy will take me to heaven.
Give oral or receive oral?
I believe in reciprocity. Both should be happy, right?
Favorite toy?
Domi vibrator for sure. It does wonders.
What does a perfect date look like to you?
Dinner someplace nice, preferably with an up top view of the city, but if the person I am with is right and we're a good fit, the date will be perfect no matter what.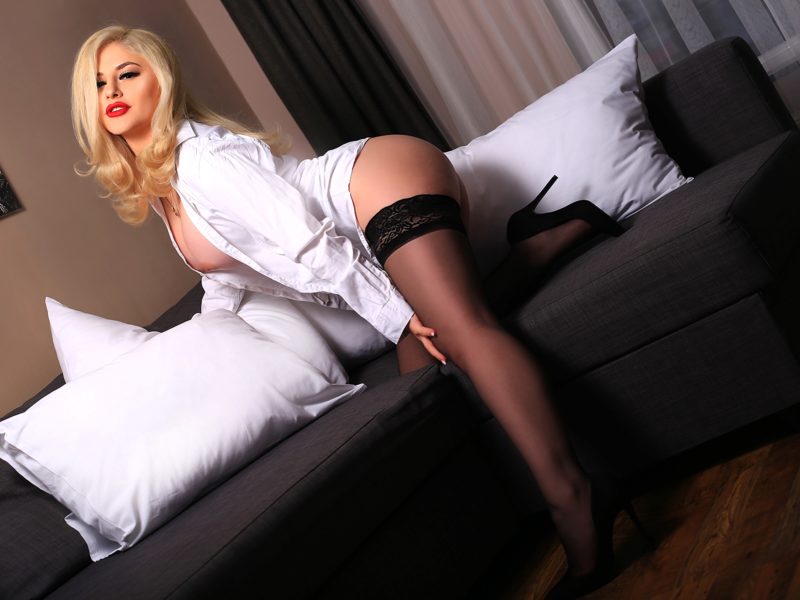 Best way to show affection?
My love language is quality time spent with me. So take me out somewhere fun or just stay in with me and join me for a bubble bath or some good sex and I will be happy. I'm not a fan of presents as I think I have everything I need except my dream house, which I am working for. That's why I tell my members to not buy me lingerie or sex toys, but rather to tip so I can achieve my goal faster.
What country has the wildest customers?
Israel and Netherlands.
Who are your other favorite cam stars?
Mistress Kenya, Eva Sin and Devious Angell.
What is the best way to make you laugh?
Just a good original joke will do the trick. I have a huge sense of humour. As long as you don't come off as too cocky to me, it's alright.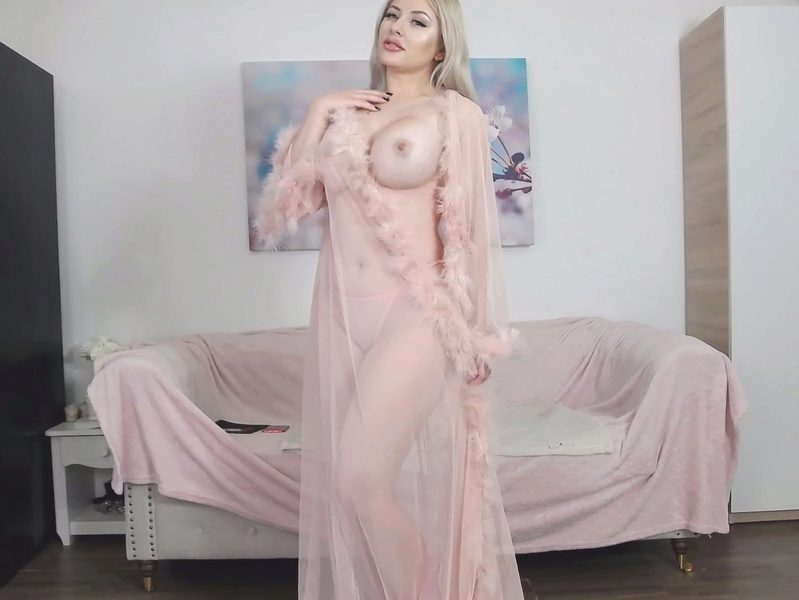 Where's the most interesting place you met a new lover?
On a cam site. It was only my third day working on that cam site and I met him. Didn't last long, but it was certainly an interesting experience.
Favorite spot for your guy to cum?
Any spot is good for me. I aim to please the man I am with because from my experience if I make the man happy in bed he will let me lead in all of the other aspects of the relationship. Switching up things in the bedroom is also great for me. I would get bored doing things just one way.
Favorite quote?
"There is freedom waiting for you, On the breezes of the sky, And you ask "What if I fall?" Oh but my darling, What if you fly?"― Erin Hanson
How long have you been camming?
5-6 years but on nude sites, I have been camming for 4 years.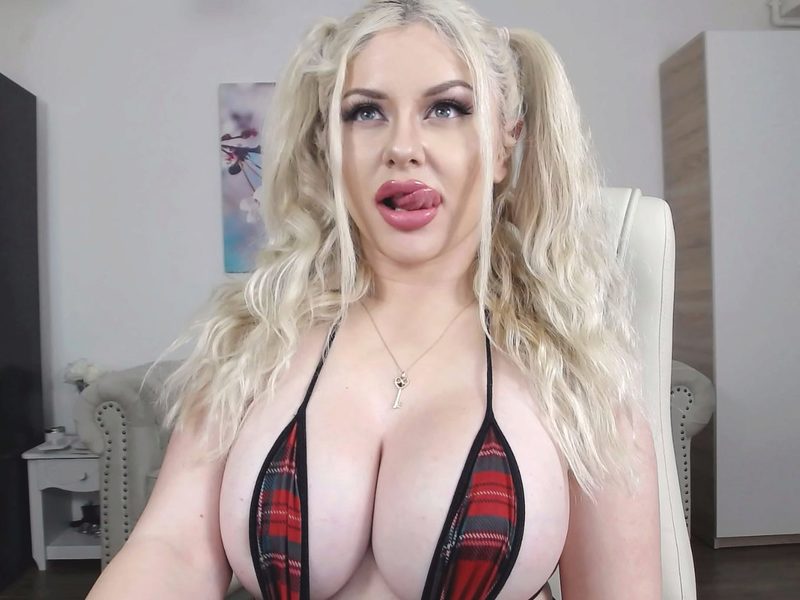 When was the first time you felt successful?
This year when I managed to buy my first property.
What do you wish someone would ask you in chat, but nobody does?
"Would you like me to tip $10,000 in a single tip or multiple? :))))"
What is your favorite length of show?
Short and intense.
What's the next thing you plan to add to your room?
When I'll get my own house, I plan to get in the camming room a dancing pole and a shower.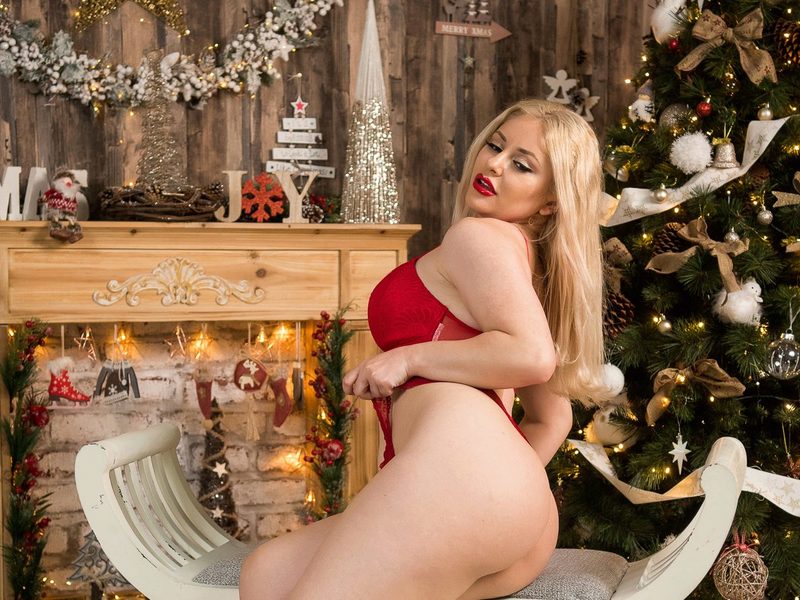 What is the weirdest thing a customer has asked you to do?
Suck a dildo covered in a cashmere sweater, zoom on my hands just staying still for a 20 min private, put a tampon in my asshole and the list goes on and on…
Favorite spring activity?
A long walk in the park with my dog.
How many languages do you speak? Which ones?
4: English, German, Spanish and Romanian.
Best blowjob tips?
Lots of tongue and spit, play, eye contact, and take care of the balls too.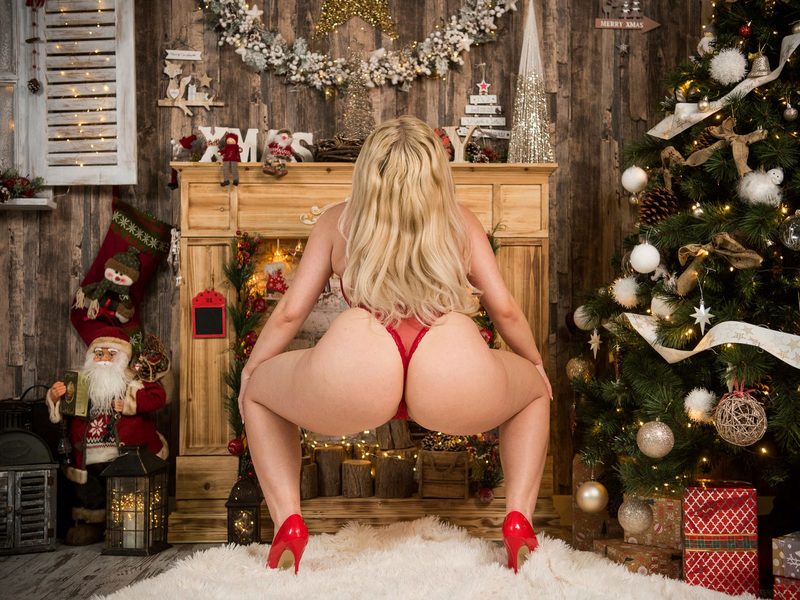 What does sexy mean to you?
Confidence and happiness.
Where do you want to go most on your next vacation?
The Maldives for sure. I hope to get there this winter.
Best country to visit?
Each country has its own beauty. I love every country that I have been to and I hope to see as many as possible.
Favorite fetishes?
Findom and cuckold.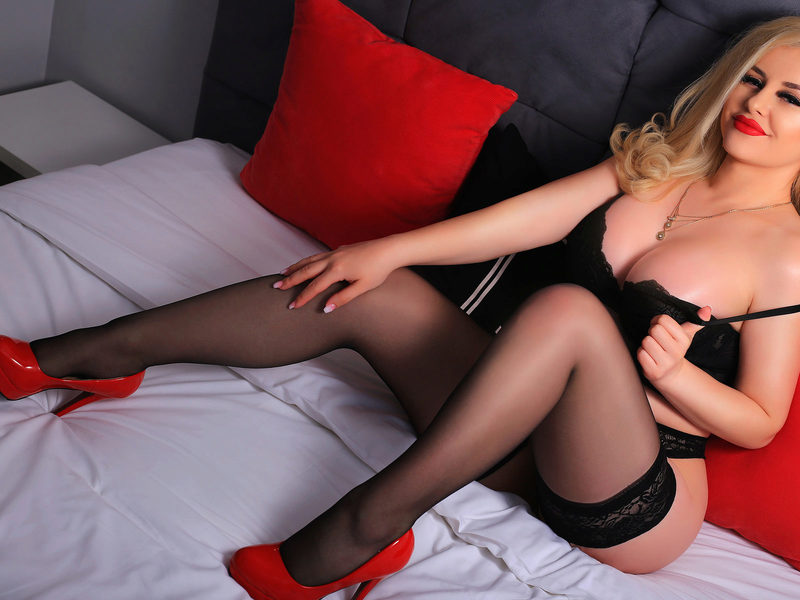 Favorite kind of porn to watch?
Threesomes and gangbangs.
Favorite movie?
La La Land
Favorite hobbies?
Dancing
Favorite alcoholic drink?
Champagne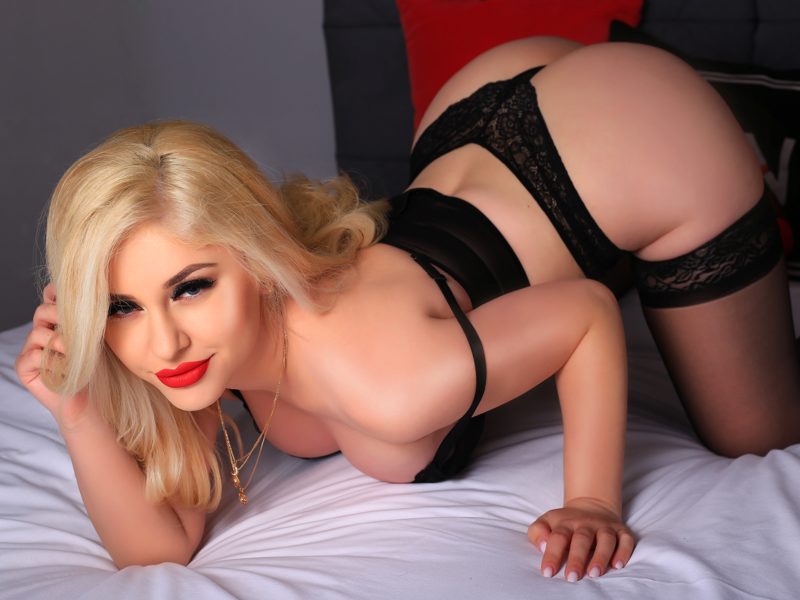 What is your dream car?
Mercedes S Class 2021
Would you rather stay home and watch Netflix or go out to a club?
Depends on my mood. My whole personality consists of two different sides, an introverted one and an extroverted one. I like staying indoors, but I also love dressing up, looking sexy, and hitting the dancefloor.
If you could have one superpower, what would it be?
I would love to be able to teleport myself. I could visit any corner of the world I would like.
What TV show are you binging right now?
The Crown.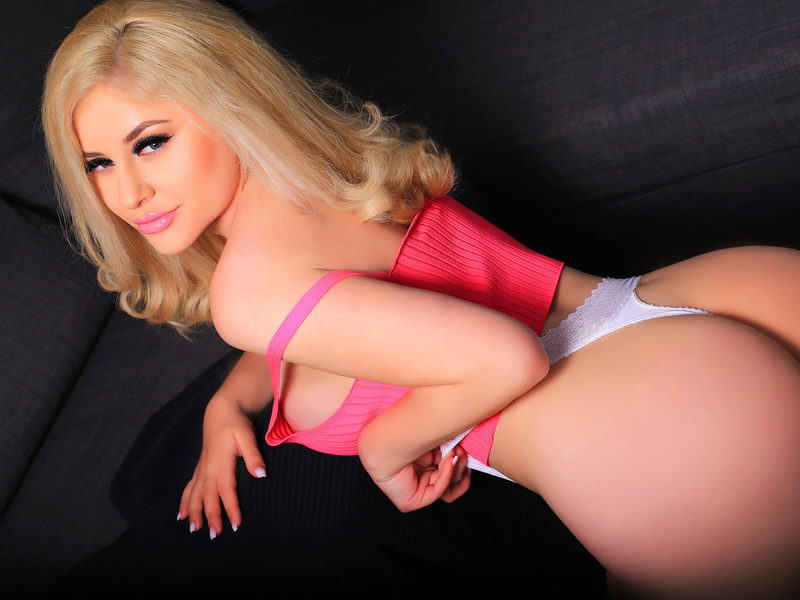 What is a surprising fact about you?
What I noticed that surprises members is my English. Apparently, I don't have that Romanian accent when I speak English. Also, the fact that I wanted to become a prosecutor, I noticed it surprised a few members, but also my friends.
Anything else you want to mention?
I would like to mention for the cam girls that may read this: do not give up! Yes, it may be really hard in the beginning and you might not like it, but I promise the only secret there is, it's to not give up and always better yourself. You will achieve all your goals and get yourself the life you deserve. Just get up and go work!