"I enjoy those who can hold a conversation, laugh, and let me be their private porn star." These are the words from long-time cam girl Kay Devon who's going on eight years of camming.
Kay is a dream come true. With her blonde hair, gorgeous smile, and dominating energy, this woman has made fans cum massive loads after all these years. In an exclusive interview, Kay talked about how much she enjoys live sex on Camster.com. She also dished on her future plans, unique skills, and one of her favorite roleplay stories. If anyone is up for some wild roleplay games, then let Kay know…nothing is too crazy for this girl!
Check out the full interview and be sure to follow her on Twitter @kaydf4f.
Why did you decide to be a webcam model?
I decided to do webcam after my corporate job because I wanted something different and fun! Also, I really enjoy not wearing pants every day lol.
Best way for a customer to break the ice with you?
If someone wants to get my attention, it's best to just be themselves. Impress me with your kindness and your appreciation. I'm only being myself so I'd hope members feel comfortable doing the same in my chatroom.
What do customers usually notice about you first?
I'd say they usually notice my smile, which is great because those eight years of headgear, braces, retainers, teeth pulled were worth it!
How would you compare yourself from the time you started as a cam model to where you are now?
Oh wow, eight years ago to now, I've completely changed my chatroom style and matured as a person. [Camster] also changed so much over the years, I remember those times before scheduled shows and the interactive toys! When I first started, I utilized everything [this site] had to offer. Scheduled shows, party chats, blogs, fan club videos which really helped my exposure to the site (and win first-ever party chat model of the year). Now I'm more about building long-term connections with my online friends and giving them the best experiences I can in my chatroom. I love those members who have been there and have seen me grow and change over the years. I like to keep people on their toes so they never know what's next to come!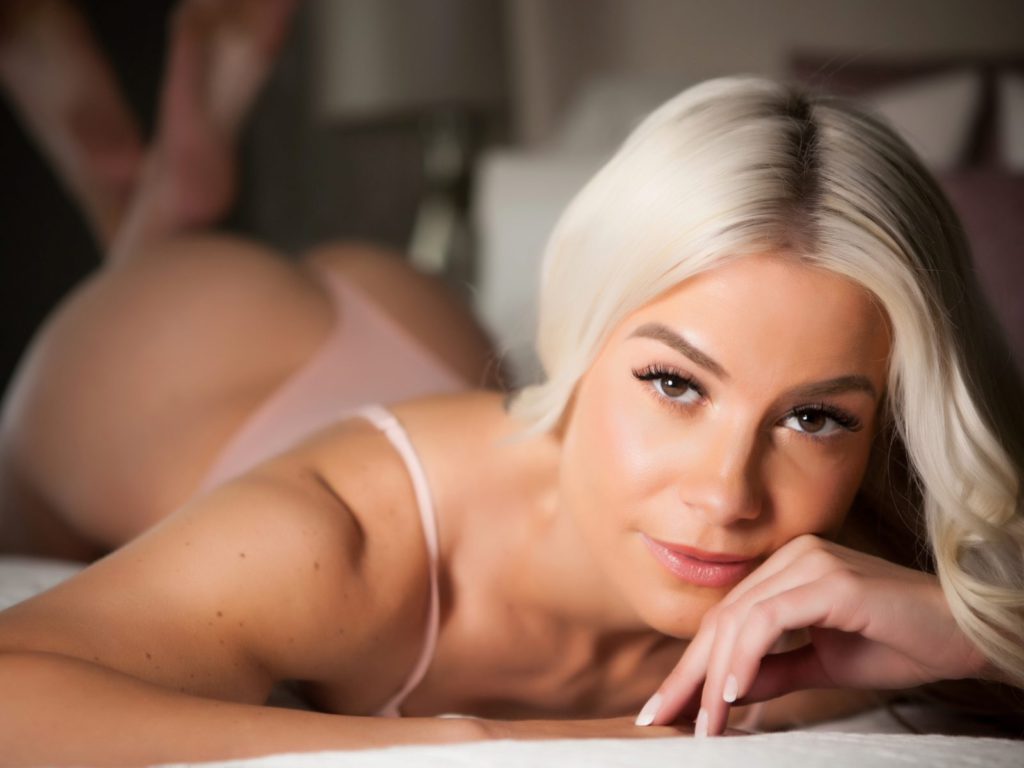 What do you love most about being a cam model?
What I love most are the relationships I make with members and models! I have made some great friends because of camming and they make my experiences more fun!
Any shows planned for fall?
I haven't done a scheduled show in so long, but I think I'm due for a feature show soon- don't you think?
Favorite fall activity?
My favorite autumn activity is sitting outside by a bonfire (in the mountains) with some red wine and the crisp breeze in the air with my dog by my side. That's when I'm purely in my own piece of heaven.
If I weren't camming, I would be a ________
If I weren't camming, I'd be a beauty influencer. I have several beauty licenses and certificates since camming allowed me to go back to school and I enjoy making people feel beautiful about themselves! I still hook up my friends and family whenever they want lash extensions or facials so I can continue to utilize my license.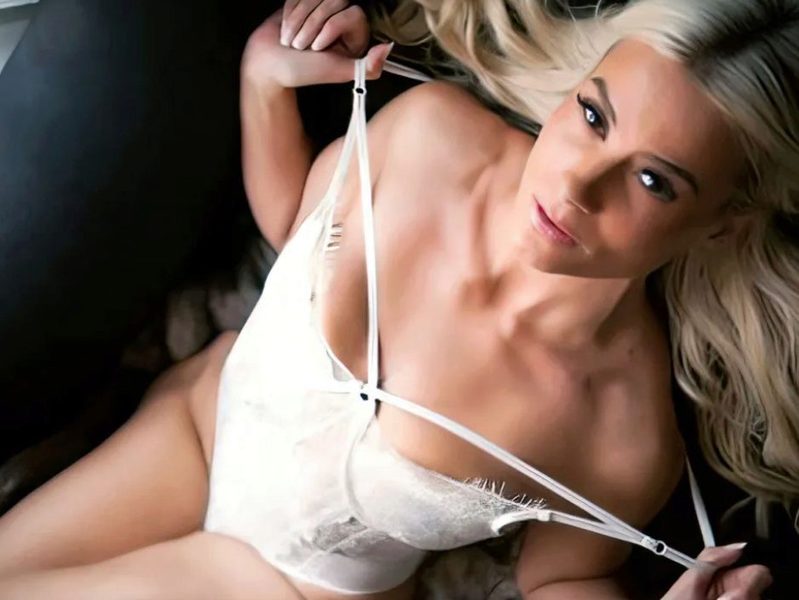 Where do you hope to be five years from now?
Five years from now, I probably expect to be camming in my "little cottage" (large mountain home) in the mountains with my animals, garden, chicken coop working for animal rescue organizations, and sipping wine by my bonfire.
What is your ultimate sexual fantasy?
Cooking dinner for my man in lingerie while he comes home from a long day at work. He pushes me up against the wall and starts making out and touching me from my neck down. He gets to my waist and slips his fingers around my panties before sliding inside me to see how wet I am for him. Then he turns me around slaps my ass and bends me over the kitchen counter and fucks me as hard and he's ever fucked me before. Have I thought about this a little much? Yes. Yes, I have.
What does sexy mean to you?
Sexy means being confident in yourself and your own body. Being able to own a room and own your own power and know your worth. That is so sexy to me.
Any hilarious hook-up stories?
I don't have many funny hook-up stories. I don't even remember the last time I've had a hook up lol.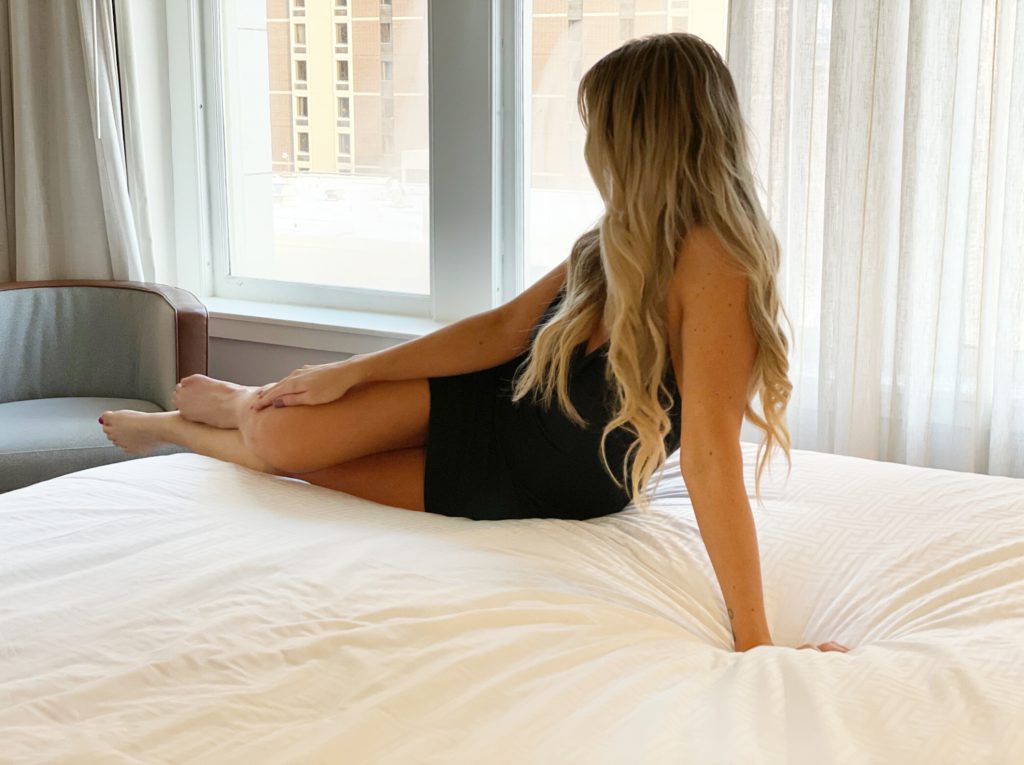 Favorite toy?
My Hitachi usually does the trick. Or my rabbit. You'll see me use those often in my chatroom.
Favorite fetishes?
Honestly, I think I'm a voyeur and I think that's why I get so into domination. I like when you can perform for me and let me do whatever I want to you. It's a turn-on, but it's also very entertaining.
Favorite roleplay scenarios to act out?
I love roleplaying when the member knows and directs the roleplay. I dislike when members come into my room and ask me "what's your favorite roleplay"- honestly, whatever you like. I take direction really well so let me know your scenario and I can work with it! One roleplay I did that I had a great time with was superwoman and villain. The villain would tip my Lovense toy to infect me with kryptonite in different levels to destroy my power. I have the costume and everything! The member was really into it, which made me get into character even more!
Favorite hobbies?
My favorite hobbies include paddle boarding, hiking, camping, cooking, skiing, scrapbooking, painting, dancing, running, anything arts and crafts. Oh, and making members cum *wink.*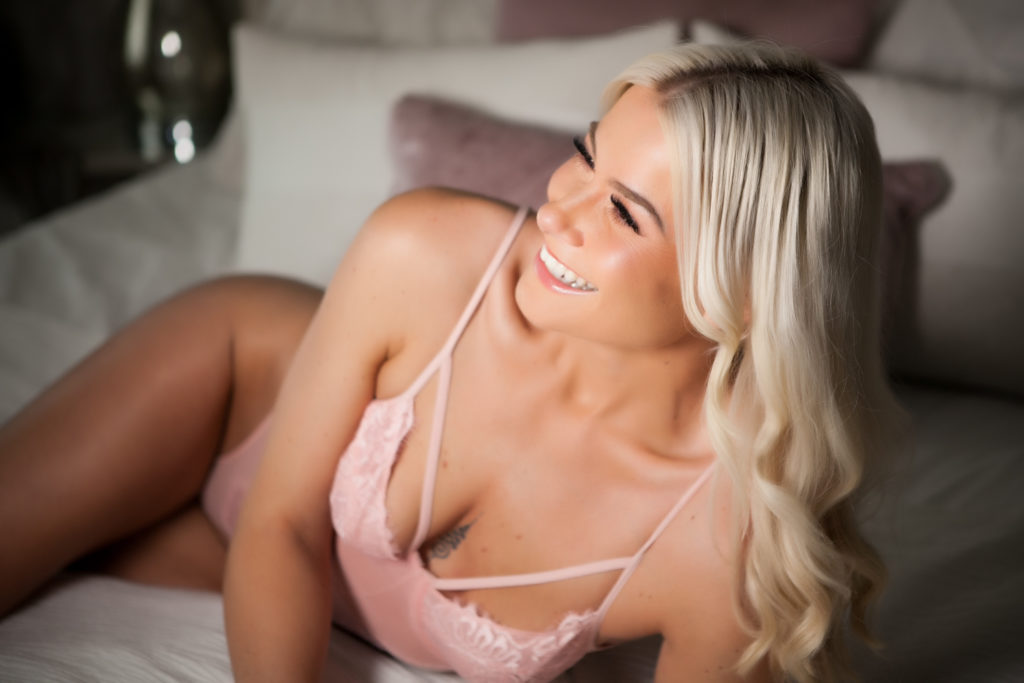 What does a perfect date look like to you?
The perfect date for me is something where we are doing something. Mini-golf, hiking, concert. The typical dinner and movie are great, but I like to have fun and be adventurous and I'd hope my date would be too!
What is an unusual skill you have?
My most unusual skill is being able to spit on myself in private. Cum check it out for yourself (no lube required)!
Which country has the wildest customers?
I'd say the wildest in my chatroom are from Australia. But I love my mates down unda- they keep me on my toes!
What are your tips for someone else who wants to be a cam superstar?
My tips for being a cam superstar is to just be nice and have fun! Remember that members are humans just like us and if you just communicate what you want and understand what they want, you can have better relationships on the site. I'd also suggest utilizing all tools- scheduled shows, upload photos, blog, add to your fan club. Also, consistency is key. If you're going to be a model don't half-ass it if you want to make your way to the top. Go all in with what you do. DON'T FOCUS ON WHAT ANY OTHER MODELS ARE DOING! Everyone in this world and online has different goals, different chatroom rules, different body types, personalities. Do you and let your light shine and members will see that as well!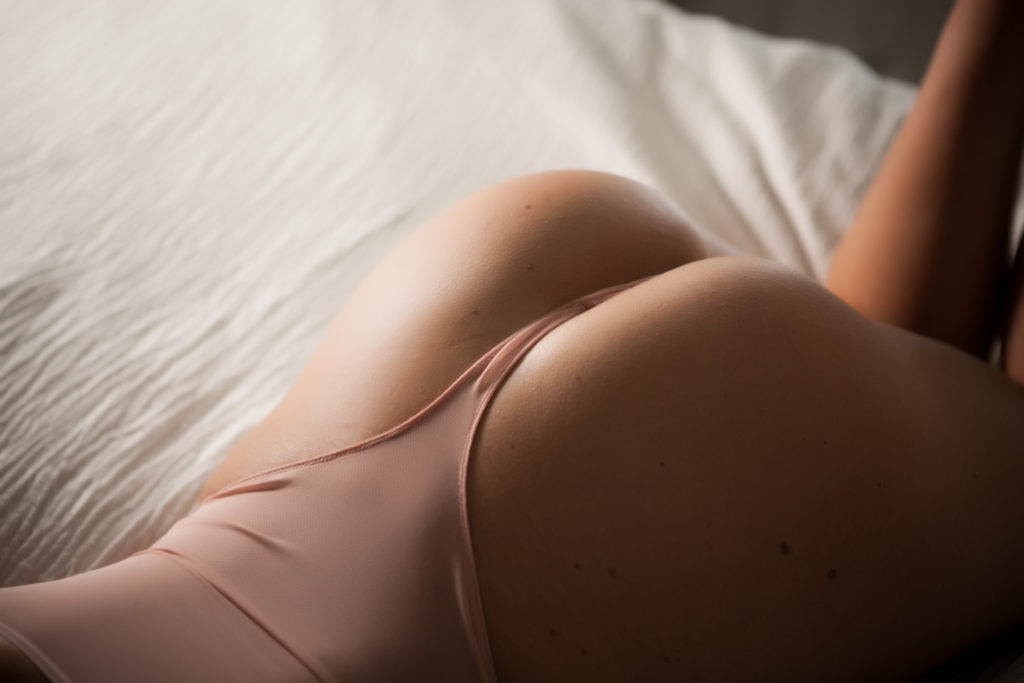 A trait about you that you wish customers noticed more?
I think I definitely have a resting bitch face when I type or it's quiet in my room haha so I wish members would not judge me based on that moment. I'm super sweet and fun if you let me show you that side of me! I am really not that serious of a person and I'm pretty easygoing!
What is the best way to make you laugh on cam?
The best way to make me laugh is by witty banter. I'm a little sassy so it's fun to see who gets my silly personality going.
How often do you cum when you're not on camera?
Honestly, there will be days on cam that I cum 10 times (and I don't fake it!) so I really don't need to cum off cam when I have some very kind members who can help me out with that.
Tips for a stronger orgasm?
If you're not smiling and laughing and being fun and sexy and seductive, then are you really getting the best orgasm?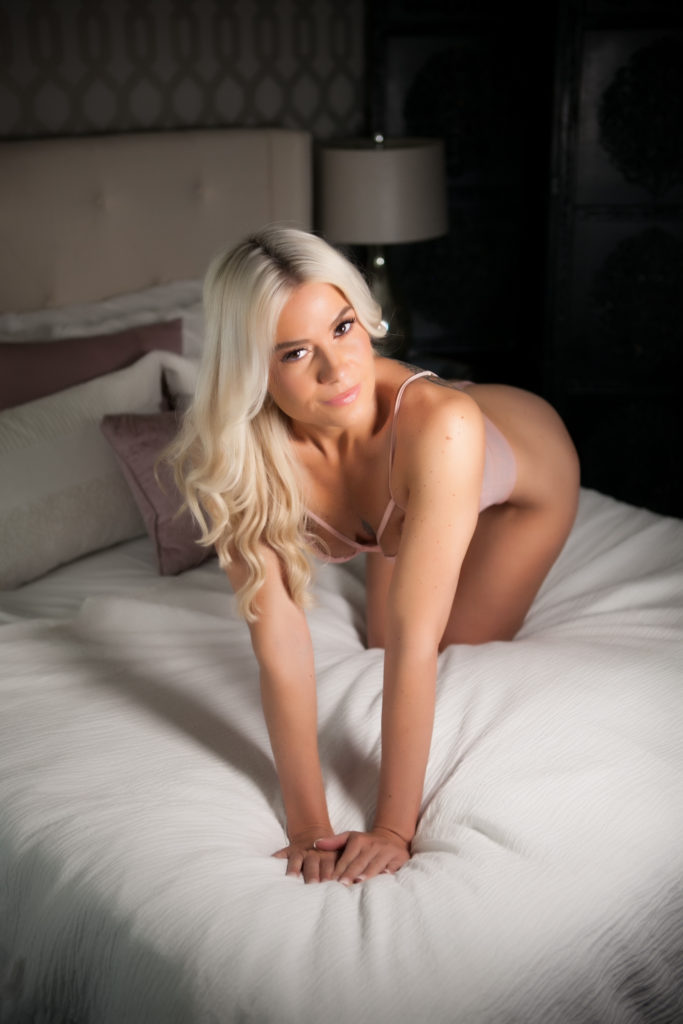 Biggest turnoff a customer can do?
The biggest turn-off is if you come into my chatroom and beg, or say 'Hi bitch' or 'Hey slut.' You don't know me. Most likely an automatic ban from me. Also, I don't play well with pity. I'm a dom more than a sub so I like playing by my rules.
Favorite Halloween movie?
For those who have been in my chatroom, you hear me talk about "scary movie month". In October, I watch a scary movie every day for 31 days (I'm a huge horror movie fanatic). However, my favorite movie would be Hocus Pocus.
How do you stay positive when times get rough?
I take "mental health days" for myself. It's super important when working with tons of people all day. I'll take the day to pamper myself at the spa or work out my body. I'll eat super clean and take a hot bubble bath. I've also found meditation over the years. It's one of those like "meditation I should do every day," but I really do. I'll always meditate before I log online so I'm usually really relaxed for my shift. Meditation has changed my life!
Favorite quote?
"The universe isn't rushing me, I am rushing me." This is always a good reminder that everything happens at the exact moment it should and everything will teach us what we need to know in order for us to grow.
Anything else you want to mention?
I just want to mention how grateful I am to [Camster] over the years for caring so much about their models and truly building an amazing community around camming. There were a few years that I thought I would never cam again, and being able to come back welcomed and supported is amazing. I could never leave, it's my home!