Ruby Conne is a goddess on Camster.com. This stunning babe became one of the top cam girls just last spring and she's making men and women cum harder than they've ever expected. Live sex chat with Ruby is like fucking a perfect angel who needs to be told what to do as she turns into a daring succubus.
In an exclusive interview, Ruby said A LOT! She talked about her dedication to camming, what she loves about it, and a ton of other fun facts. This girl does not hold back and a lot of her fun facts can be excellent ways to become her latest online fuck buddy. She's still new to the site so she's looking for more fans to join her for some cam sex fun!
Why did you decide to be a webcam model?
That`s a good question. I will answer honestly and openly. It all started for financial independence. Later, it turned into pleasure. At this moment, it is a professional career mixed with pleasure and total dedication to my work.
You became the top cam girl after only one month of camming. What's your secret?
The secret is simple: dedication, ambition, and love for everything you do, and let`s not forget which is the most important- "#RubyArmy" customers. Love ya guys!
What are you thinking about the camming world so far?
I have always admired any model in any category. Their work is hard. There is no fail, whatever you want you can get it, as I said, dedication. Camming makes you a warrior, a strong person, and teaches you to love yourself.
What are the best conversation starters a customer could have with you?
I am very open to any questions and conversations. I like to know and experiment. Feeling comfortable with me is most important to me.
What do customers usually notice about you first?
It depends on the situation, haha, but the first thing they notice is my sparkling blue eyes.
What do you love most about being a cam model?
I think I could talk about it for three days and three nights without stopping. So many things, but what I love most is that I can be myself without judgment. I am admired by everyone, especially by my customers.
Favorite summer activity?
I love summer! I like to lay on the beach with a cocktail in my hands and relax.
Are you feeling the "heat" this summer?
I hope so, in every way. Hahaha!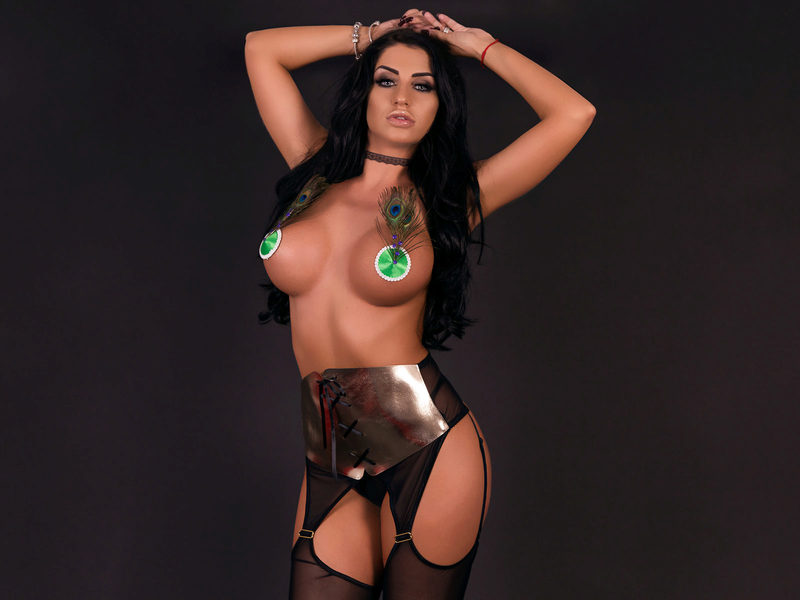 How do you like to cool off when the heat rises?
To have sex with ice cubes on my body. I recommend it. It`s something…you know, something else.
If I weren't camming, I would be a ___
Lawyer, a kind of "Legally Blonde." Wink wink!
What is your ultimate sexual fantasy?
Oral sex, especially if my partner doesn't typically go "down."
Have you always been a sexual person?
Not always. I have developed my sexuality over time.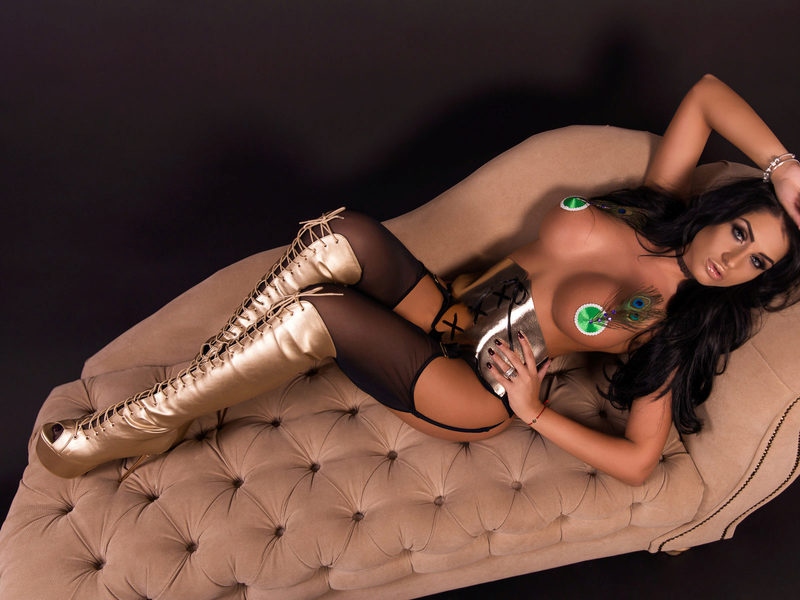 What are your goals for the rest of 2021?
Only for 2021? My goal is much bigger than that! Haha! But for the rest of 2021 is to get as high as possible in my career,
How did you become so good at the art of seduction?
Thank you very much for considering me good! But it`s still not perfect! I can recommend two books " The 48 Laws of Power " by Robert Greene and the second book "The Art of Seduction "by Robert Greene. After reading them, please contact me again! Haha.
Favorite toy?
Lovense Lush. The greatest invention!
What is something you would love to do in a cam show that you haven't tried yet?
There are many things I haven`t tried, every cam show has its own specialty. I hope I`ll try everything for the future.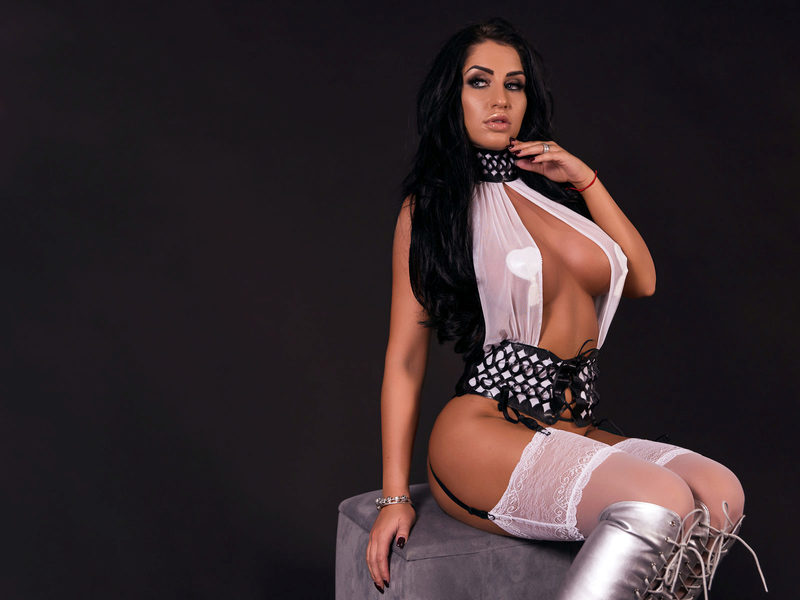 Favorite fetishes?
Many- jerk off instruction, latex, orgasm control/denial, etc.
What does a perfect date look like to you?
The guy shows up with a nice-looking, clean appearance. He takes me to some nice place that we both enjoy and can talk to each other freely- could be a zoo, museum, music show, a day in the park, etc. Later he asks if I would like something to eat. If yes, could be any type of eatery, the funkier the better (for me a food truck would be fabulous). He pays for both, WITHOUT ASKING. At my place, I ask if he would like to come in for some coffee. If yes, we spend some more time JUST chatting. When he leaves, he asks if he can see me again. Then he kisses me on the cheek and leaves. Old-fashioned, yes, but oh, something to remember!
What's an unusual skill you have?
I don't know if it can be called talent or if it`s weird, but this really helps me in my life. I can sense what other people think about me in positive or negative terms or whether I can trust them or not. This I do in absence of any serious noticeable observation. I can analyze them just with their minute things. In other words, I can read people much better than others.
What country has the wildest customers?
Germany and America. I love them!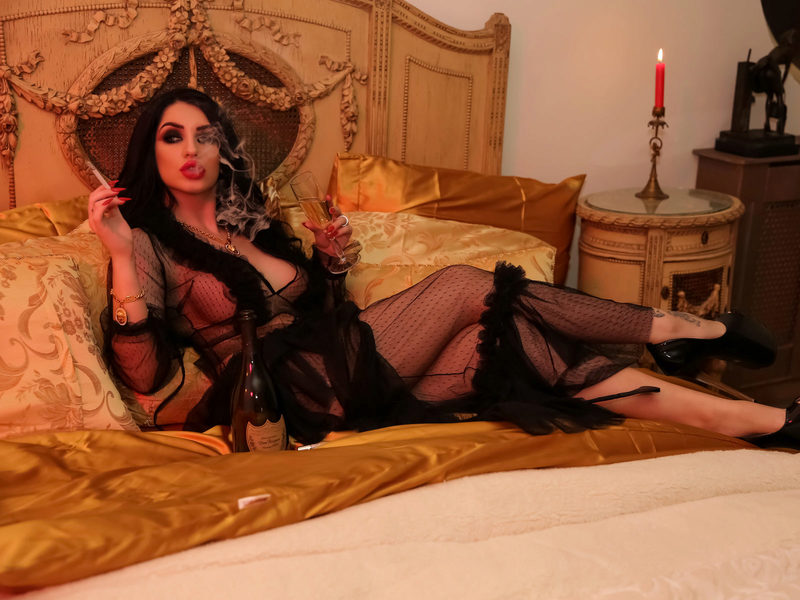 How would you compare yourself from the time you started as a cam model to where you are now?
This is like a movie story. I dreamed of becoming a model. I find the perfect team I can work with, and in time, from high school girl, I became the woman I am today. I`m proud of myself.
How often do you cum when you're not on camera?
Depends. Are there days when I'm not in front of the camera? It rarely happens, hahaha. But when I`m not, three times a day. It is recommended by doctors. Haha.
Have you ever tasted your own cum?
Yes of course, and depends on the taste of the lubricant, haha, I'm kidding.
What fictional character or celebrity sparked your sexual awakening?
Don Massimo Torricelli played by Michele Morrone in the 365 days movie.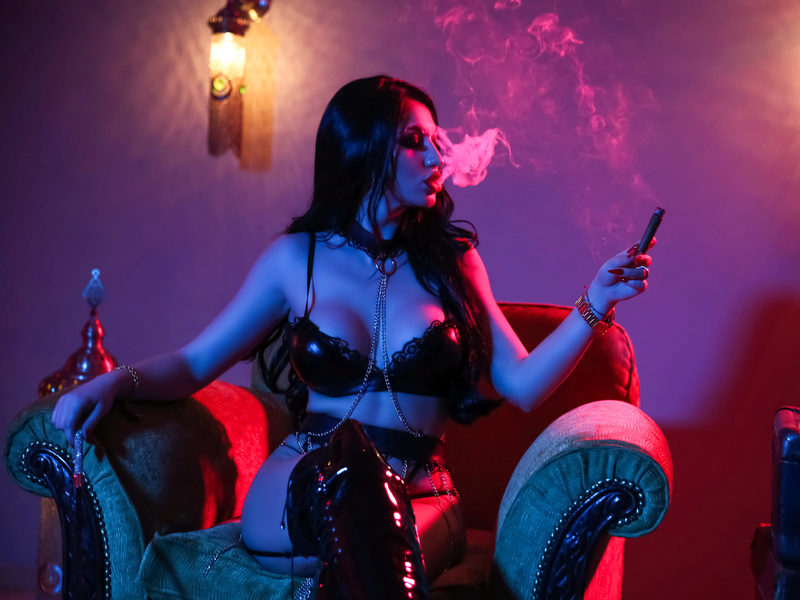 Was it intimidating the first time you were on the webcam?
Yes, but I managed it very well. Customers appreciate the sincerity.
What do you wish someone would ask you in chat, but nobody does?
How long have I been single? They think I'm in a relationship, but this is wrong.
Best way for a customer to break the ice with you?
People just love to talk about themselves, so to break the ice, let them talk. Listen carefully, and try to look interested in what the other person says.
Outfit that gets the most responses when you wear it on cam?
Lace and latex lingerie.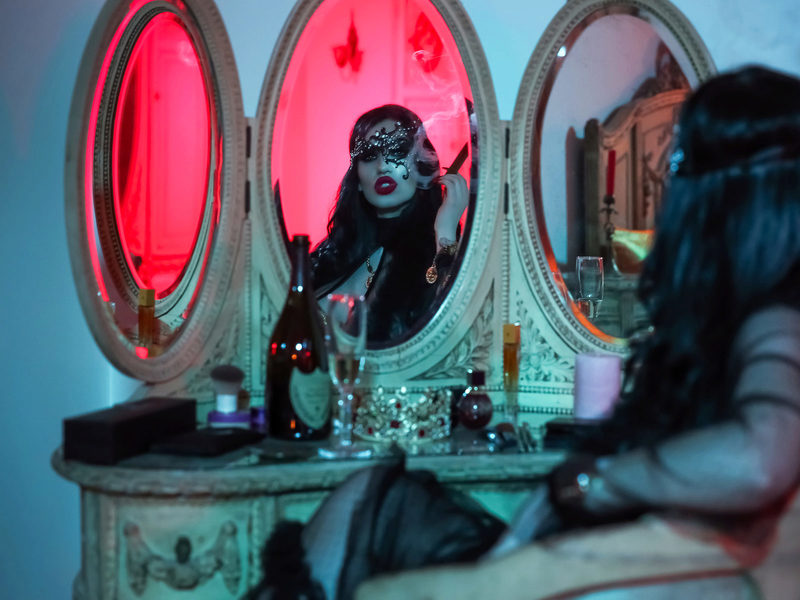 What's the next thing you plan to add to your room?
A much more developed FanClub content.
What have you discovered about yourself since becoming a cam superstar?
Everything I do as a model comes from within. I put a lot of soul into my work.
Can you recall the sexiest moment you've had while camming?
At the end of teasing, I put on a big Hollywood smile. This is what I consider the sexiest moment.
What is the first thing that goes through your mind when you're about to start camming?
Will I be able to thank everyone?!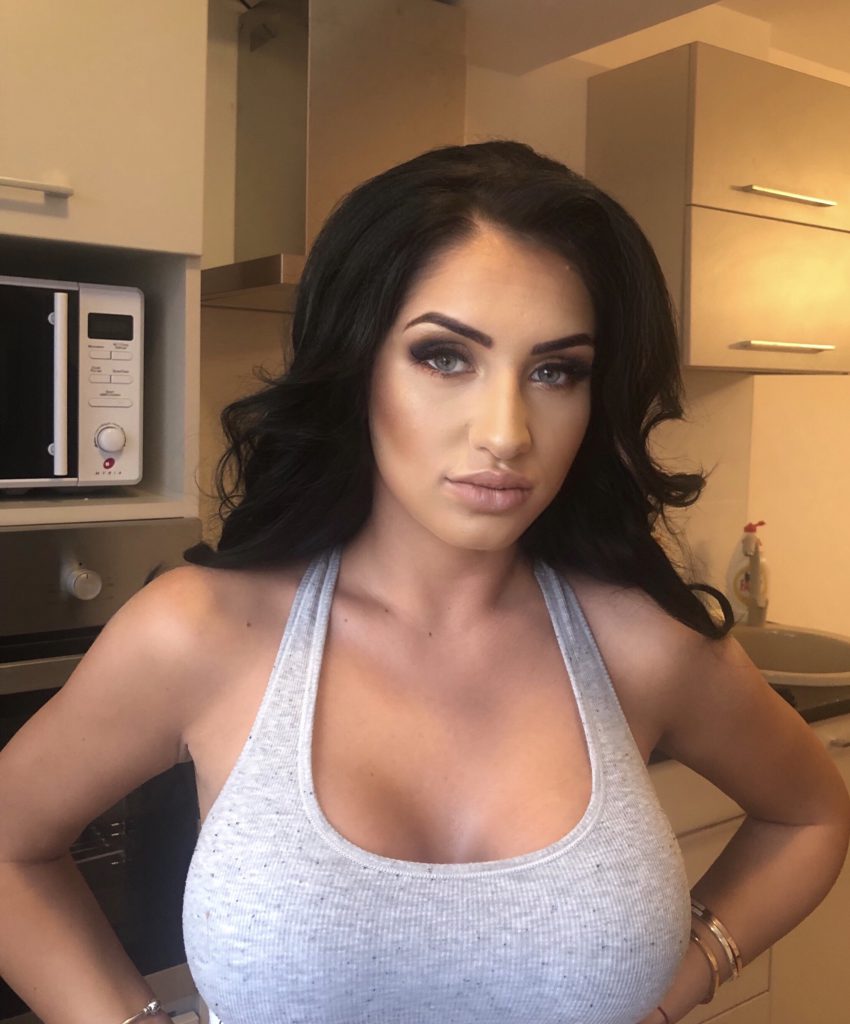 What is the weirdest thing a customer has asked you to do?
Are you sure you want to hear?! Lol Ahah …. let me tell you about a different thing what I do is not really obvious… I had dinner with all his family on cam.
What tips would you suggest for someone else who wants to be a cam superstar?
Work hard, play hard! Invest in your dreams. You don`t have to be the best dancer. You just have to make their eyes move just one inch. All you do is figure out who you are dealing with and play at their level.
What were you like before camming?
Naive and I didn`t trust myself. But now… 😀
Biggest turnoff a customer can do?
When he disrespects me, my work, and another customer.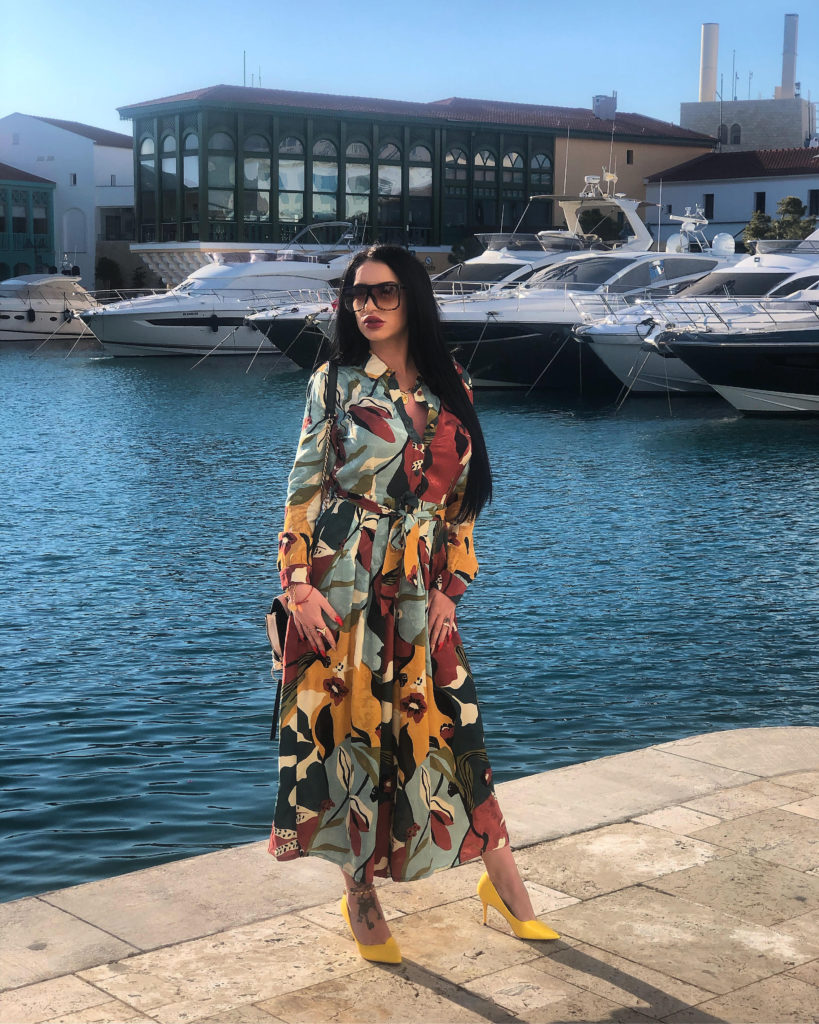 Any shows planned for summer?
Yes, I am convinced that I will do my best to cool down my customers. They need me, in summer too.
Any plans for the 4th of July?
Yes. Photo session and video – and the best "BIG BANG contest battle on Flirt4Free."
Has anyone ever recognized you in public?
Yes, Romanian customers in the mall. They also take pics with me and congratulate me.
What languages do you speak?
Romanian, Hungarian, and English.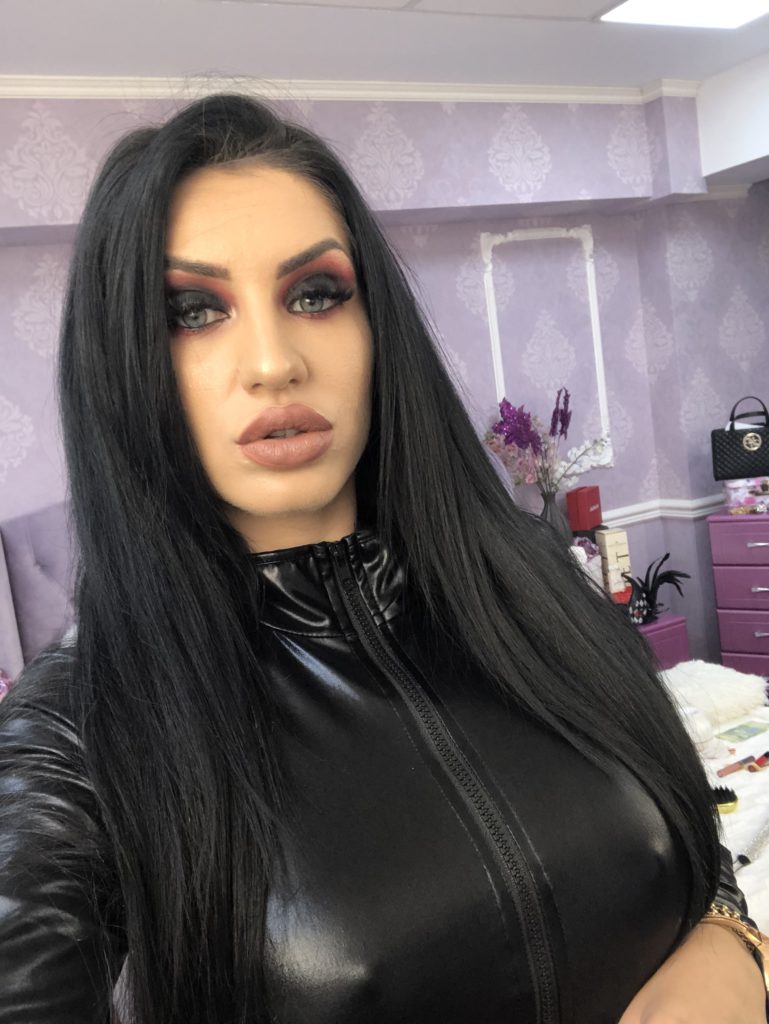 A trait about you that you wish customers noticed more?
How sensitive I am inside.
Physical feature you find the most attractive in another person?
Usually, when I first notice a person, I look into their eyes, there is nothing more attractive than expressive eye contact.
How do you stay positive when times get rough?
I breathe deep and I consider this is just a day. Tomorrow there will be a new start.
Say one sentence a customer must say to seduce you.
"Your astonishing, caring, compassionate, and I will not let life take me away from you."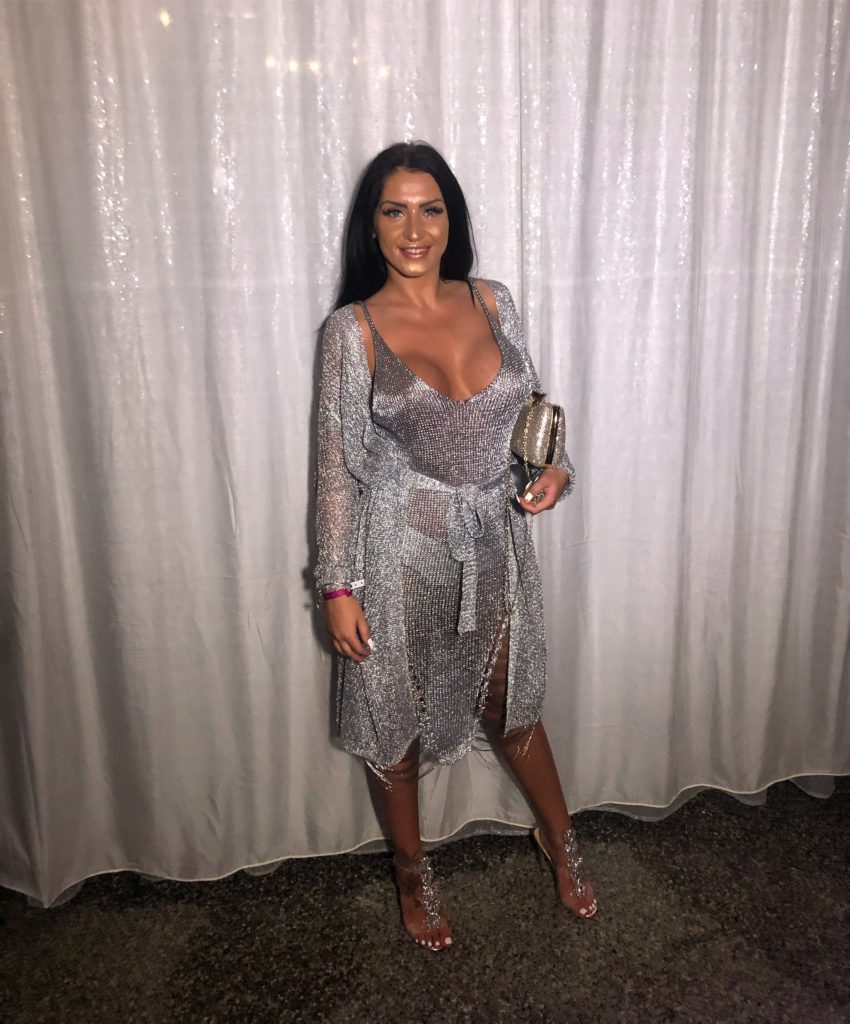 What is something you wish you were better at?
I'm a horrible singer… 🙂 getting better at it; that would be my first wish.
What are your tips for anyone who wants to be as beautiful as you are?
Smile and be happy! Never trashy and a little bit sassy.. :D.
What is the best way to make you laugh?
I think I laugh 80% in my life :), but funny stories always help.
Craziest place you have had sex?
Haha, a funeral? Lol …I know little weird.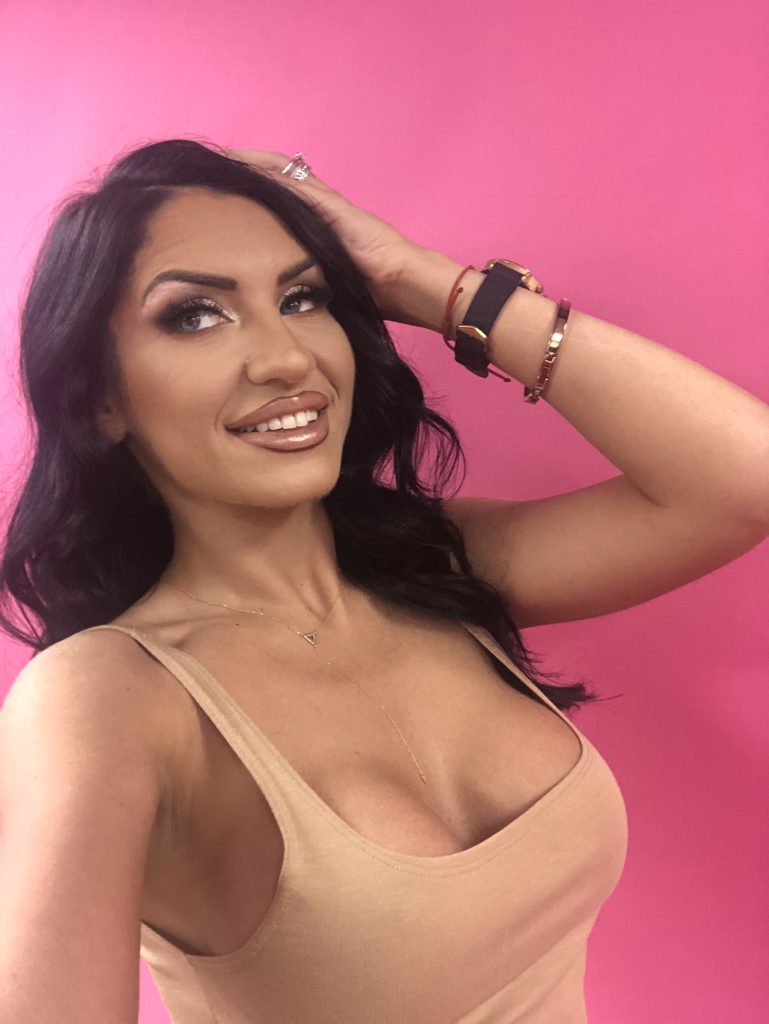 What customer trait turns you on the most?
Customers who care, but also give me a great time with lots of pleasure.
Have you ever gone nude on the beach?
Hahaha, Oh yes!!! It was crazy.
What is the highest number of orgasms you've had in one session?
5 times. OMG…. my legs were shaking. LMAO
What is your sexiest feature?
Apparently, I have a really gorgeous face without makeup 🙂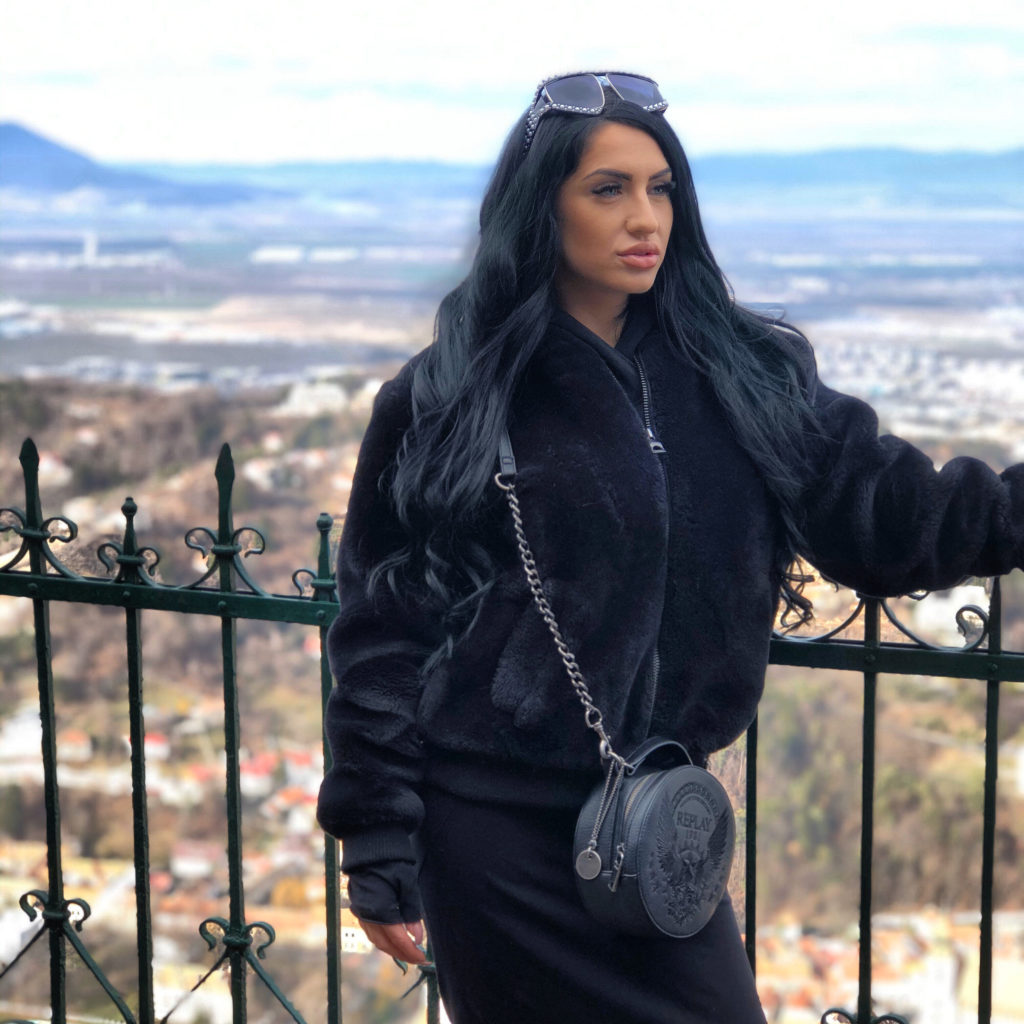 How did you lose your virginity?
It was a long time ago, I already forgot :), Hmm it was in the mountains with my first boyfriend.
Ever masturbated in a public place?
Yes, in a dressing room in the store 🙂 haha!
Best blowjob tips?
Make it sloppy, and come down deeply:) Fair is enough to make a man go crazy.
What does sexy mean to you?
Not the look :), it is the way you move and how you manage it. 🙂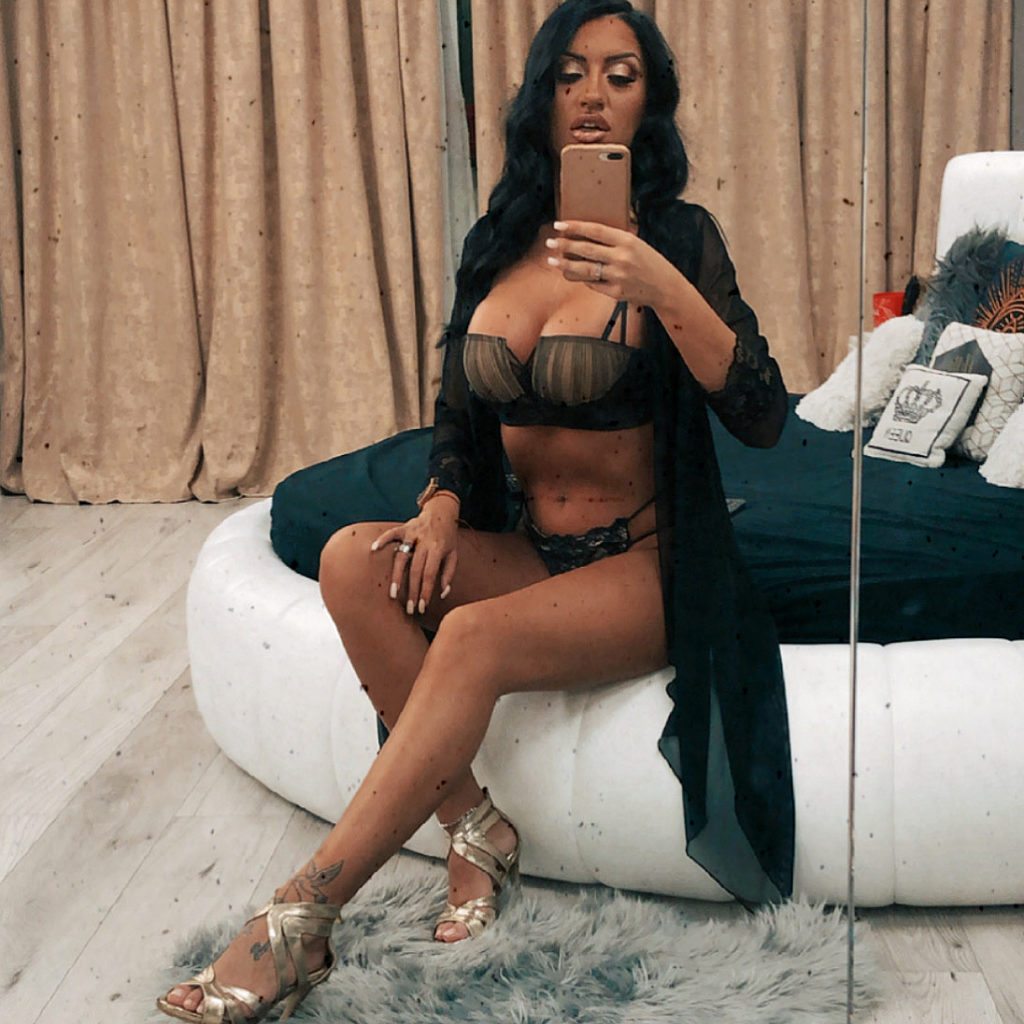 Tips for a stronger orgasm?
Use max wand massager 🙂 you'll love it.
Tips for how to enjoy a toy better?
Relax, nice music, and a lil' bit of whiskey or wine.
Best way to give you an orgasm?
When I'm in control.
Dick size preference?
No preference. A dick needs to be playful.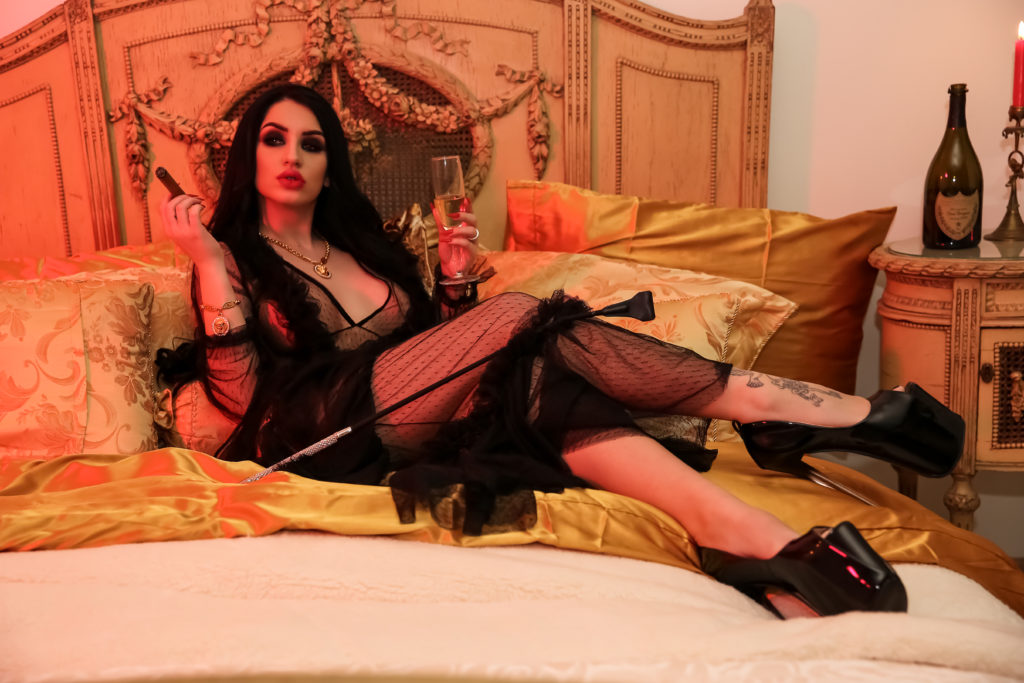 Give oral or receive oral?
Both. 🙂 you can't just receive, where is the fun after?!
Spanking or hair pulling?
Both….but mostly hair pulling.
What's a hilarious hook-up story you've had?
I had sex with someone anonymous in the bar bathroom of a karaoke joint once. I'm a straight woman in my 20s. I was totally fucked up to be honest. I just wanted to feel something and live it up since I had just gotten out of a very serious relationship. So I took this guy I met that night (we exchanged names, but I don't remember it) to the bar bathroom and we fucked over the very filthy karaoke bar sink. At the moment, it was exhilarating, however. I'm not sure the next morning's anxiety was worth it. I am more of a relationship person, in the end, but I am not ashamed I had the experience.
Where do you want to go most on your next vacation?
Cancun and Maldives.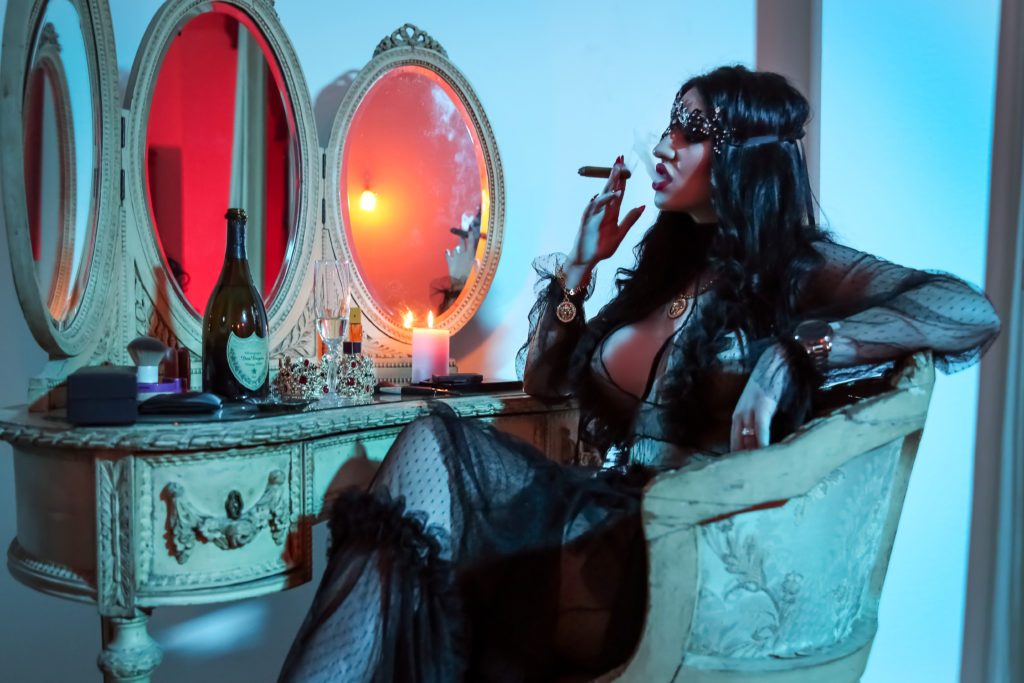 Best country to visit?
South Africa.
Favorite spot for your guy to cum?
Between my breasts especially when I wear a bra that pushes them together.
Favorite sex position?
Hmmm… 69 🙂
Favorite spot to be kissed?
Anywhere on my neck. 🙂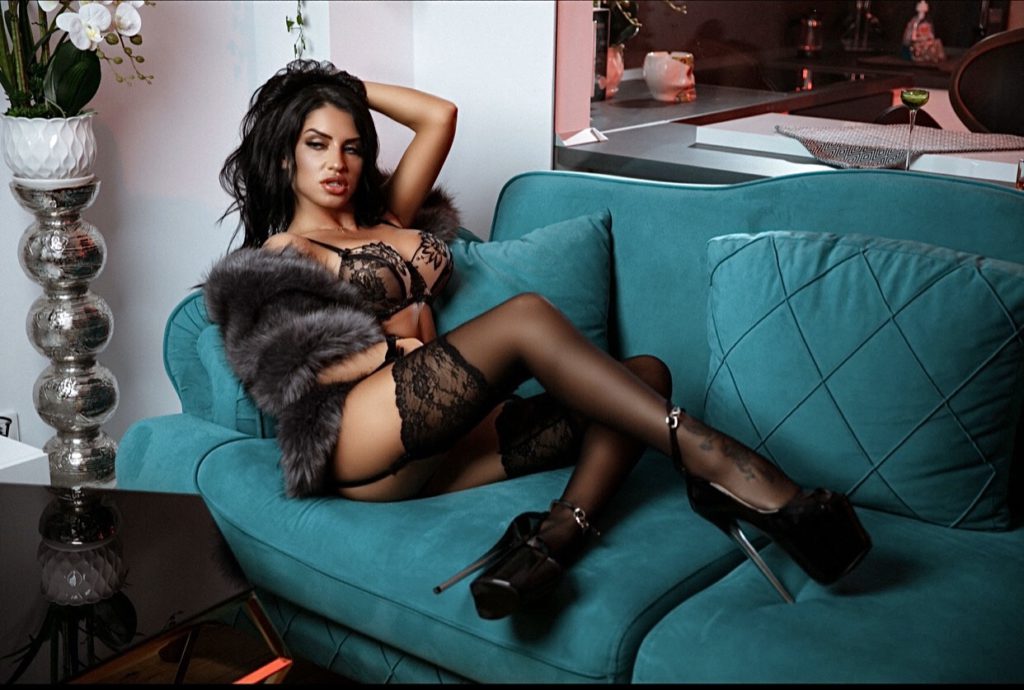 Favorite role-play scenarios to act out?
Boss-secretary 🙂
Favorite kind of underwear?
G-string
Favorite ice cream flavor?
Pistachio
Favorite movie?
White Chicks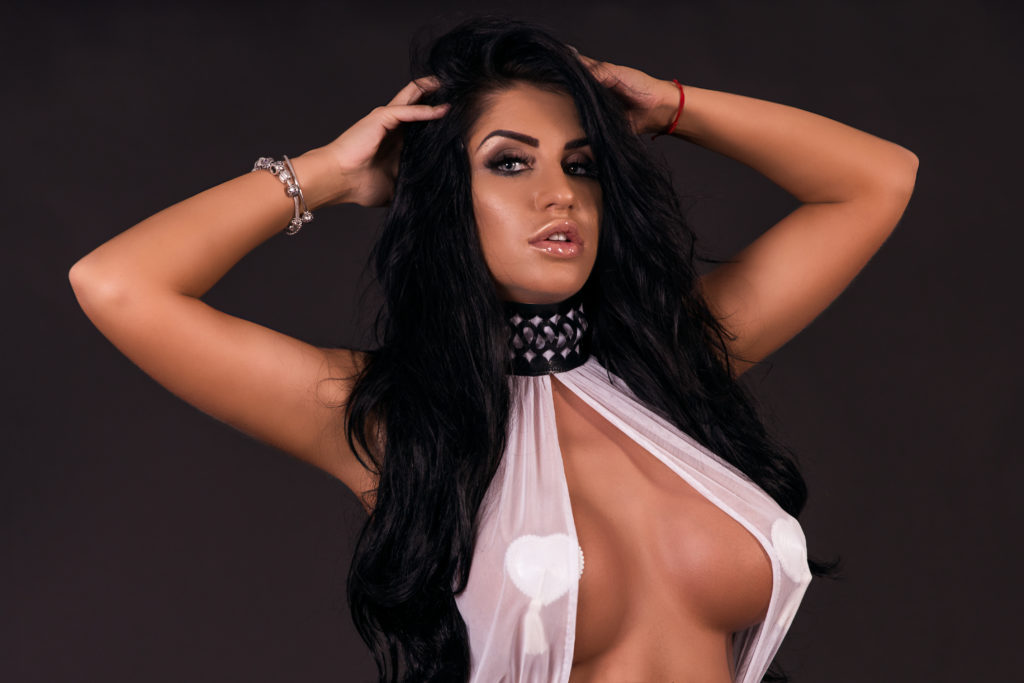 Favorite Disney character?
Cinderella.
Favorite alcoholic drink?
Glenfiddich Whiskey
Favorite superhero?
Wonder Woman.
Favorite quote?
My own quote: "You really aren`t the best, till you beat your best!"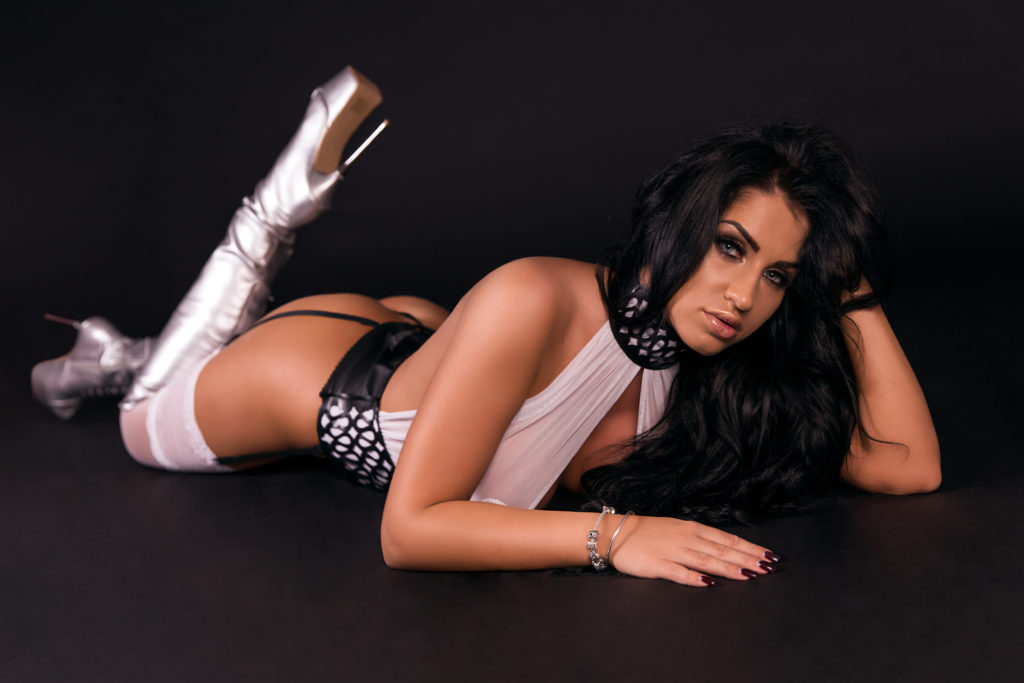 Favorite swear word?
"Bitch!!!"
Favorite body part to work out?
Hmm, booty workout.
What is your dream car?
Cadillac 🙂
Would you rather stay home and watch Netflix or go out to a club?
Netflix in fluffy PJs.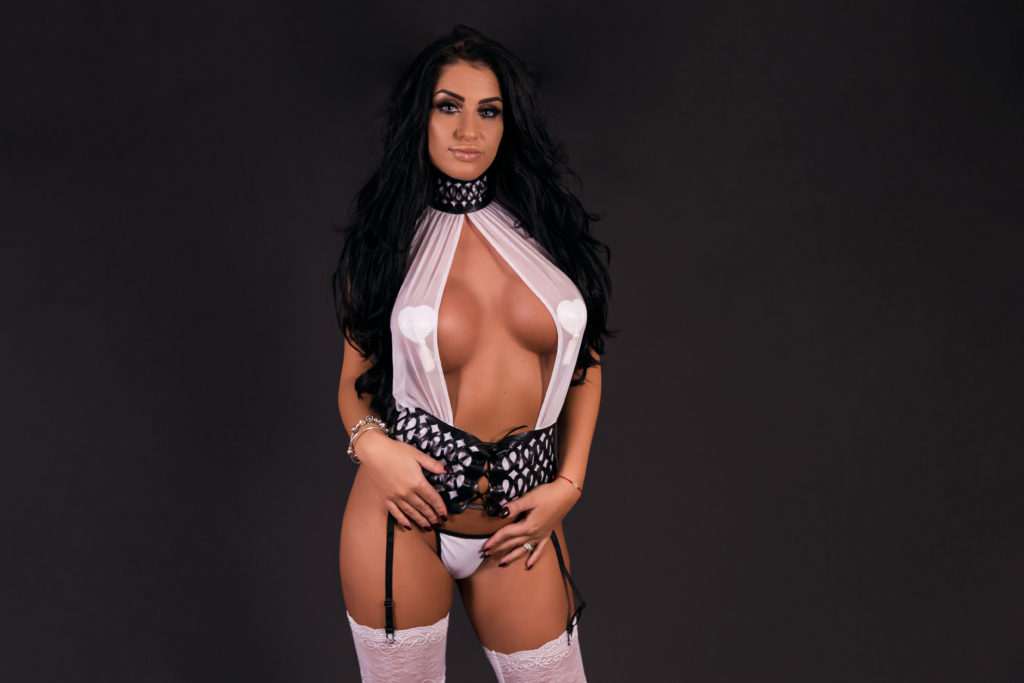 Who is your celebrity crush?
Jennifer Lopez
Best way to show affection?
Give attention 🙂
How many tattoos do you have?
5
What is your spirit animal?
Lion 🙂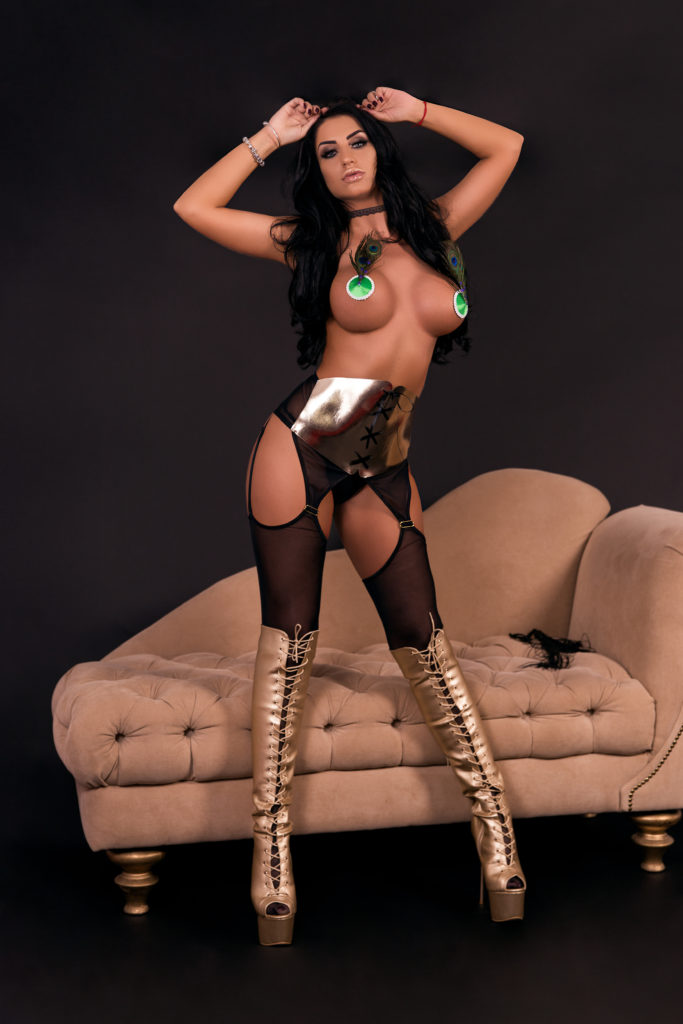 If you could have one superpower, what would it be?
Teleporting
Who is your biggest role model?
Marilyn Monroe
What TV show are you binging right now?
Queen of the South on Netflix
What is a surprising fact about you?
One thing I cannot live without is my phone 🙂
Is there anything else you would like fans to know?
If they haven`t dared to ask me yet, feel free I am an innovative person!