Nina Morris began her webcam modeling career in 2016. In a short amount of time, she became a knockout in live sex chat! With her long legs, gorgeous red hair, and epic tits, thousands of fans love watching this Romanian hottie cum her load on Camster.com.
In an exclusive interview, Nina discussed life as one of the most popular cam girls in the world. Initially, this job was a way to pay for her studies, but it was the fan interactions that made her want to stay longer. Read on for more fun facts about Nina, including when she felt successful, her biggest turn-ons, and a memorable public sex story!
Also, be sure to follow Nina on Twitter!
Why did you choose to be a cam model? 
I started camming to support myself in college, but more importantly, I stayed for the amazing connection you get with people from all over the world. And for the fun and pleasure too!
Outfit that gets the most responses when you wear it on cam? 
Both the casual day-to-day wear- dresses, T-shirt, and jeans- or the sexy lingerie I love to wear in bed.
What do customers usually notice about you first? 
My red curly hair with a lot of personality and my eyes. Ahem…no, the ones up here! 
What kind of shows do you have coming up? 
Plenty of games and raffles, plus themed days such as 'cleaning day' for Nina the maid to show up, and cooking day, school day, office day…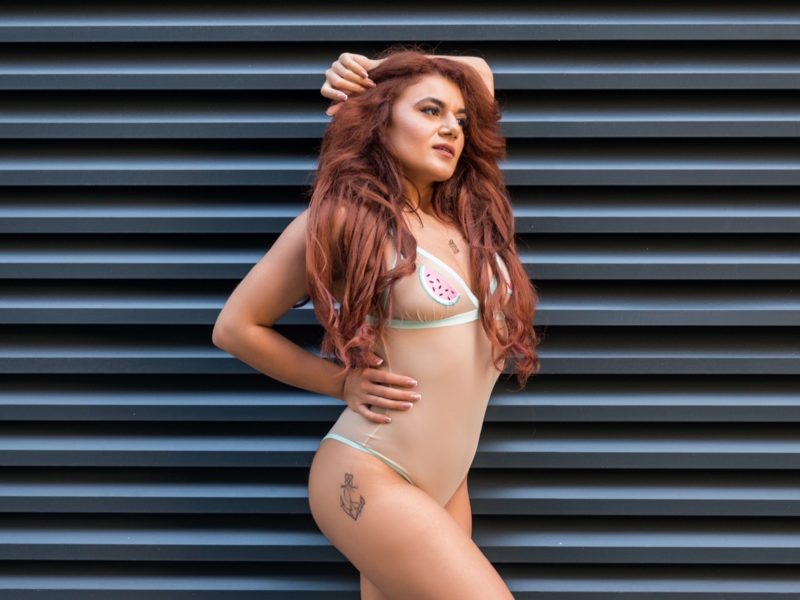 What are your goals for the rest of 2020? 
I'll be competing the in FOTY competition and have fun along the way. 
What is the best way to make you laugh? 
Jokes. All sorts of jokes, especially the nerdy ones.
Craziest place you have had sex? 
At the nude beach, as we were trying not to get caught by the people who were at the beach at that time, hiding under the bamboo umbrella. 
Favorite fetishes? 
Roleplay, Bondage and BDSM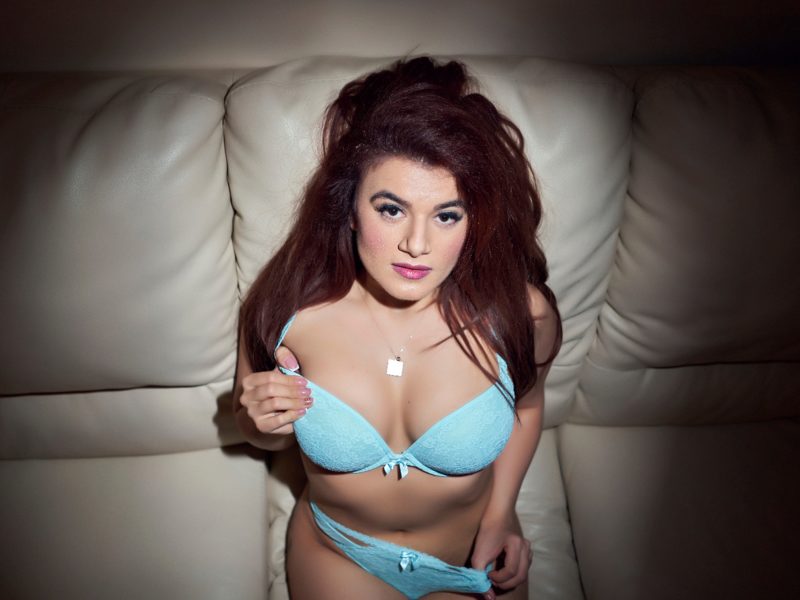 Favorite sex position? 
I'm very flexible and love exploring. Would like to discover new ones! 
What's the next thing you plan to add to your room? 
A pole? Or more mirrors – love mirrors. 
What is the first thing that goes through your mind when you're about to start camming? 
Unleash yourself! Rawwr!
How do you stay positive when times get rough? 
Do what you love and love what you do! Music, dance, talk random facts of the day…whatever comes handy. 
How often do you cum when you're not on camera? 
Mmmm..kinky! I don't really. Sharing is caring and sex is very much about connection. 
What does sexy mean to you? 
Arousing and fascinating.  
How did you become so good at the art of seduction? 
I've always seen how arousal and lust become more intense when you pay attention to the details: a certain look, a naughty smile, a bite of the lower lip, while you get a glimpse of the tongue, fingers so greedy…I value the foreplay and the anticipation, loving to explore more intense pleasure felt on different areas on the body. I keep an open mind and commit myself completely to the present moment.
Favorite holiday? 
Christmas!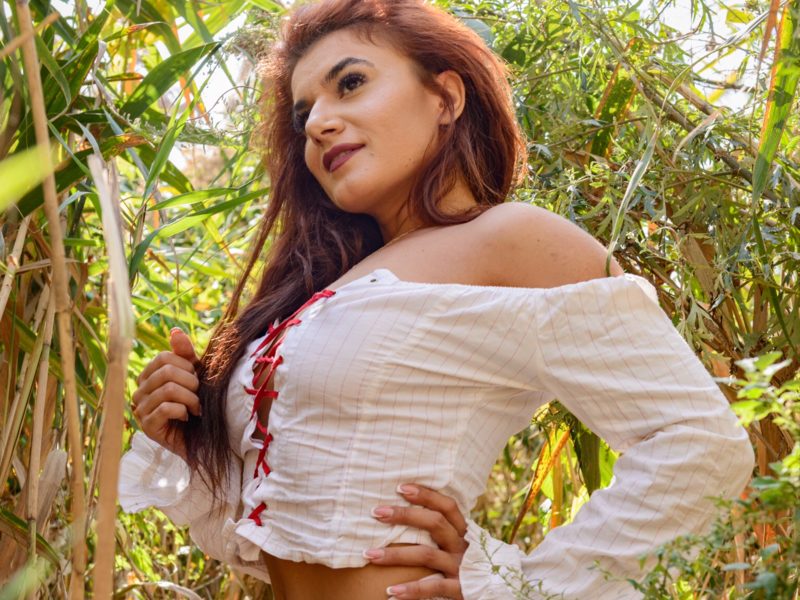 Favorite body part to work out? 
I practice yoga rather than work out, so the whole body. 
What is a surprising fact about you? 
I suck at math and I m terrible at counting. 
What do you love most about being a cam model? 
The amazing people I get to spend time with every day that become part of my daily life.
Where do you hope to be five years from now? 
Psychoanalyst and yoga teacher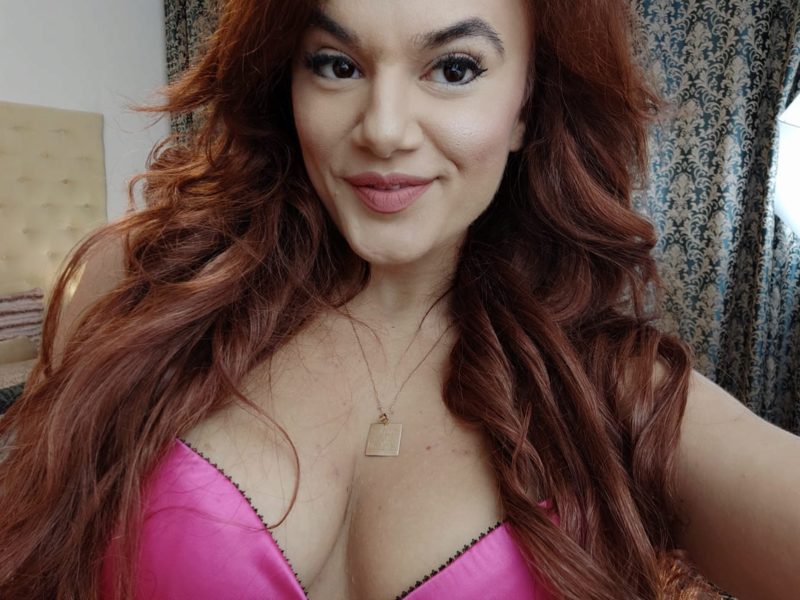 When was the first time you felt successful? 
When I classified as 8th place in FOTY 2018.
Best way for a customer to break the ice with you? 
Don't stick to the rules. Just tell me a random fact of the day, a joke, what you think of the music I listen to. I don't bite if you 'hi' to me either.   
Favorite toy? 
Interactive ones – love the experience and connection. Oh, and Hitachi! 
Favorite ice cream flavor? 
Caramel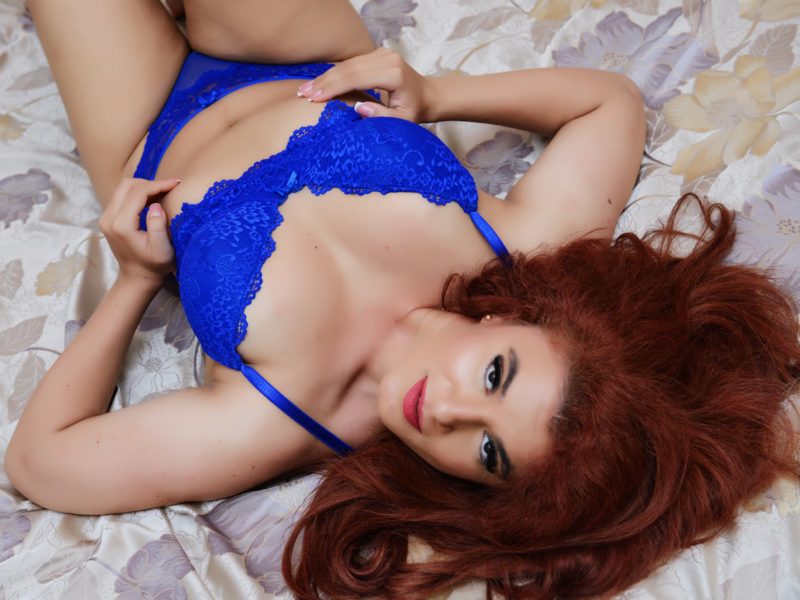 Favorite movie? 
BSG (Battlestar Galactica)  
Favorite hobbies? 
Yoga, swimming, music and Netflix.
Favorite Disney character? 
Merida 
What's an unusual skill you have?
I can touch my nose with my tongue .
What do you geek out on? 
Oriental philosophy.