Sherry Mayfield is one of the sexiest cam girls on Camster.com! She's been camming for nearly a year and she's hot as fuck every time she performs online. Now, the 36-year-old from Romania is revealing a bunch of fun facts about herself that can make her private shows even HOTTER.
In an exclusive interview, Sherry described what she's learned about herself since camming. She also said how fans can get to know her better and what she looks for in a partner. Does that sound exhilarating? Read on for all the sexy details about Sherry and be sure to get your private show on Camster.com!
Why did you choose to be a cam model?
I love interacting with people, I have always made friends easily and I like listening to others' stories. I also love creating connections with new people. You may never know who is going to be your closest friend.
Was it intimidating the first time you were on webcam?
To be honest, very. It was completely new for me, but the Rich Girls trainers were with me.
What do you wish someone would ask you in chat, but nobody does?
To get dressed, hahaha.
What do customers usually notice about you first?
Well, you know what they say- the first impression is the most important one, so I guess it's all about attitude.
What do you love most about being a cam model?
Every day is different. Every day you learn something unexpected, you may never know who is going to approach you and what kind of life story you may find out.
How would you compare yourself from the time you started as a cam model to where you are now?
Very different. I started as a complete newbie. I was pretty shy, but now I am much more confident and I trust myself.
If I weren't camming, I would be a ___
I really don't know! I define myself as an online model so much, I can't really think of myself not doing it.
Where do you hope to be five years from now?
Starting my own business, perhaps helping other girls to find themselves, to be confident and successful as models. Why not?
What is the best way to make you laugh?
A real sense of humor. Believe me, I do laugh a lot! And I do it every day when I am online. To be honest, the funniest things I have ever heard as a model come from my own guests. They are so funny in the process of getting closer to you, but yet, they need to catch your attention.
Ever masturbated in a public place?
Well, my chat room is public, right? So, yes! I did it! Shame on me.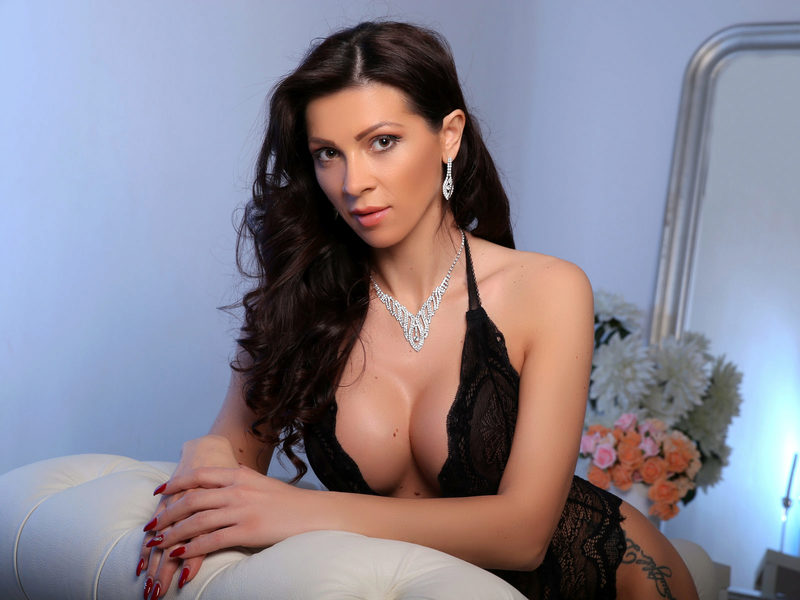 Favorite toy?
It depends on my mood, but mostly on how my partner makes me feel. They can be very clever when it comes to coming up with things to replace toys.
Favorite fetishes?
I was told that I am a very good dominating lady. I can't lie, I have always imagined myself as a mistress who is controlling those submissive men, but I can easily practice many other fetishes. I am not sure if there is something I couldn't do so far.
Favorite sex position?
Hahaha. You really are nasty, aren't you? You really want to spoil everything out?
What's an unusual skill you have?
I can make your worst thoughts disappear.
What were you like before camming?
I was just the way I am right now. The difference is that now I have found myself, I know myself better and I really like myself.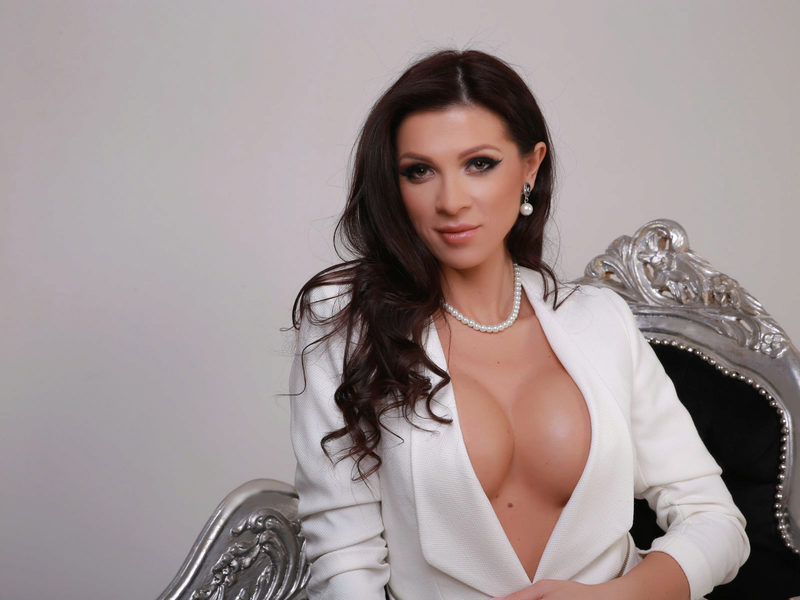 What has quarantine life been like for you?
Mostly, in front of the camera, getting even closer with my virtual friends. It is impressive how being in lockdown can help you find many new activities through the use of a screen.
How did you lose your virginity?
It's going to take you a lot of time to find out this information! Visit me when I am online, make me trust you, and maybe I will tell you…
Favorite role play scenarios to act out?
Hahaha. There is nothing I could 'not' roleplay with my members. It is your choice.
Favorite kind of underwear?
You know what they say… it is better without.
Favorite quote?
"Compete with yourself, not with others."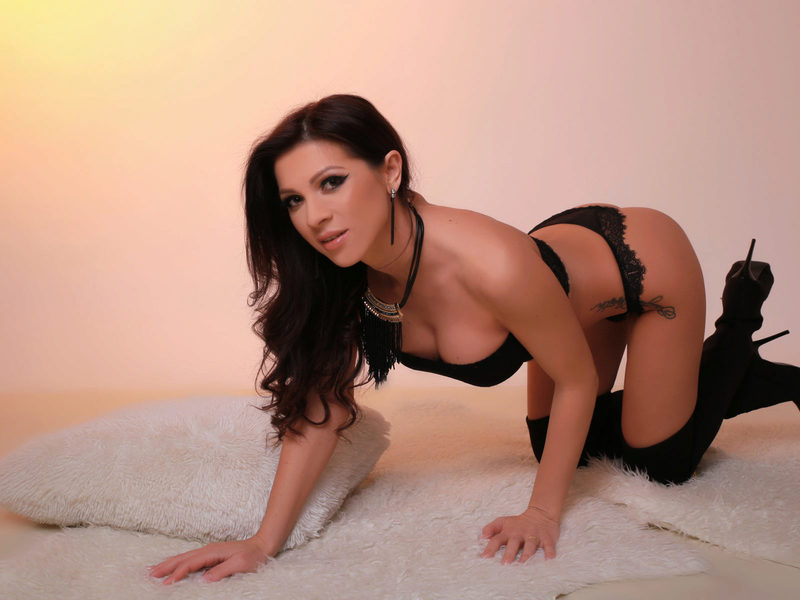 Would you rather stay home and watch Netflix or go out to a club?
Neither. I would text my members and see what they're doing, so I would be all over the world in 5 minutes.
When was the first time you felt successful?
When I realized I am really appreciated just for being myself.
Best way for a customer to break the ice with you?
Make me laugh. Then make me wet.
What is your favorite length of show?
You know what they say… it is not about the length, but of course, it is perfect when we get the time to know each other and we create a true connection between us.
Outfit that gets the most responses when you wear it on cam?
Leather! It is always about leather, or latex.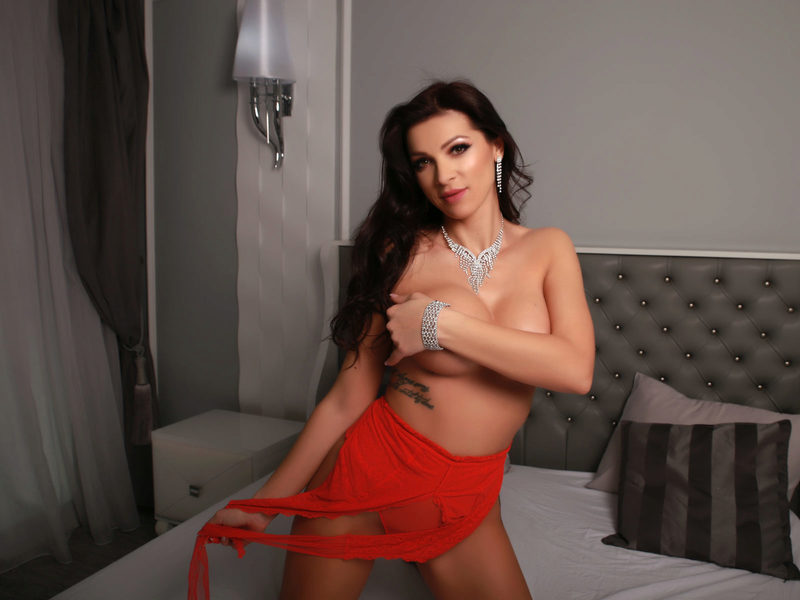 What's the next thing you plan to add to your room?
The cover of this article.
What is the weirdest thing a customer has asked you to do?
I prefer to forget.
What tips would you suggest for someone else who wants to be a cam superstar?
Trust yourself, be the way you always wanted to be.
What is the first thing that goes through your mind when you're about to start camming?
"What kind of surprises are waiting for me today? What new stuff I am going to discover today?"
What kind of shows do you have coming up?
I would not ruin the mystery. Let's have my members find out…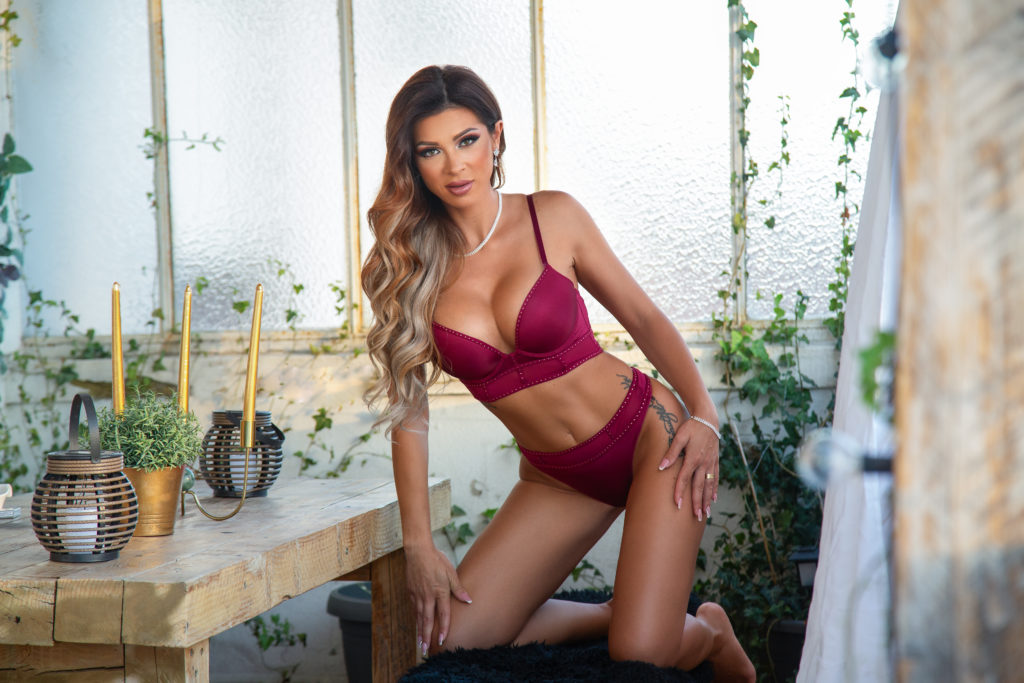 Biggest turnoff a customer can do?
To be abusive, especially when it comes to language.
What are you proudest of?
I am proud of the way I managed to evolve as a person. I learned from my mistakes and I always try to become the best version of myself.
Has anyone ever recognized you in public?
No!
What are your goals for the rest of 2020?
To surpass my own income record.
How many languages do you speak? Which ones?
English, but I am always open to be a good student when it is about foreign languages.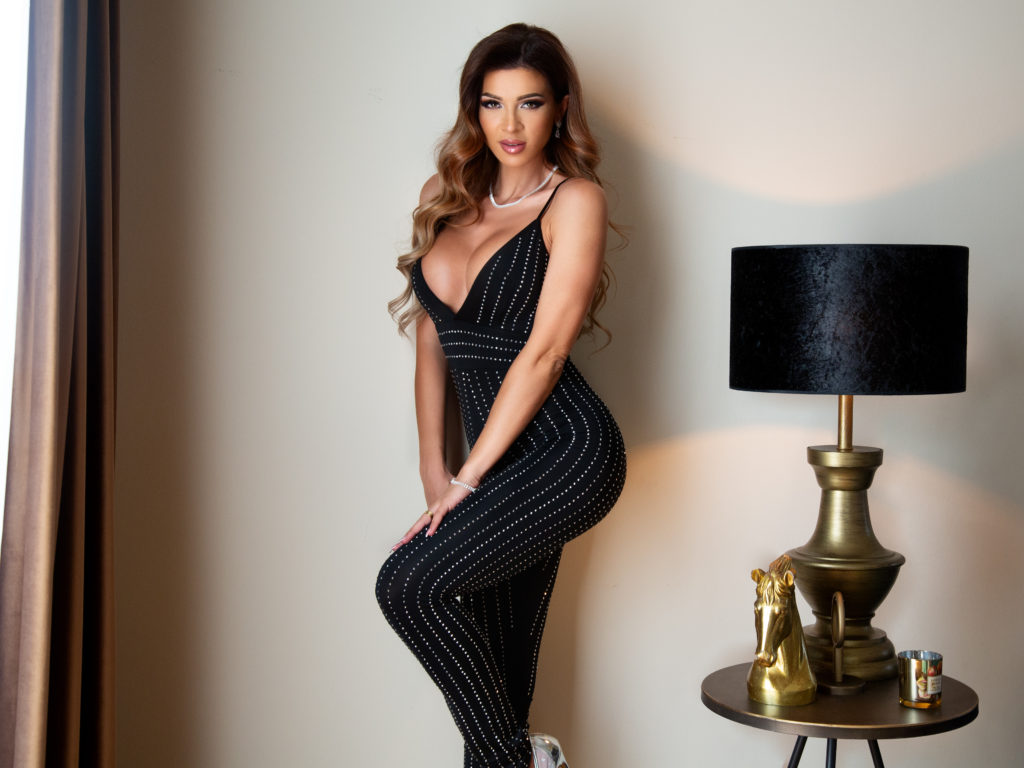 How do you keep busy in a pandemic besides camming?
I'm trying to become a better person: to stay informed, to find out new things, to expand my horizons. I am practicing sports, dancing, cooking, everything is in a safe place during a pandemic.
A trait about you that you wish customers noticed more?
Sometimes, everyone is hiding something, I may be a little bit too involved when it comes to virtual relationships.
Physical feature you find the most attractive in another person?
You know what they say, that eyes never lie.
What is something you wish you were better at?
Expressing my feelings better.
What are your tips for anyone who wants to be as beautiful as you are?
You are already beautiful. You just have to find a way to feel good in your shoes and let those around you see that.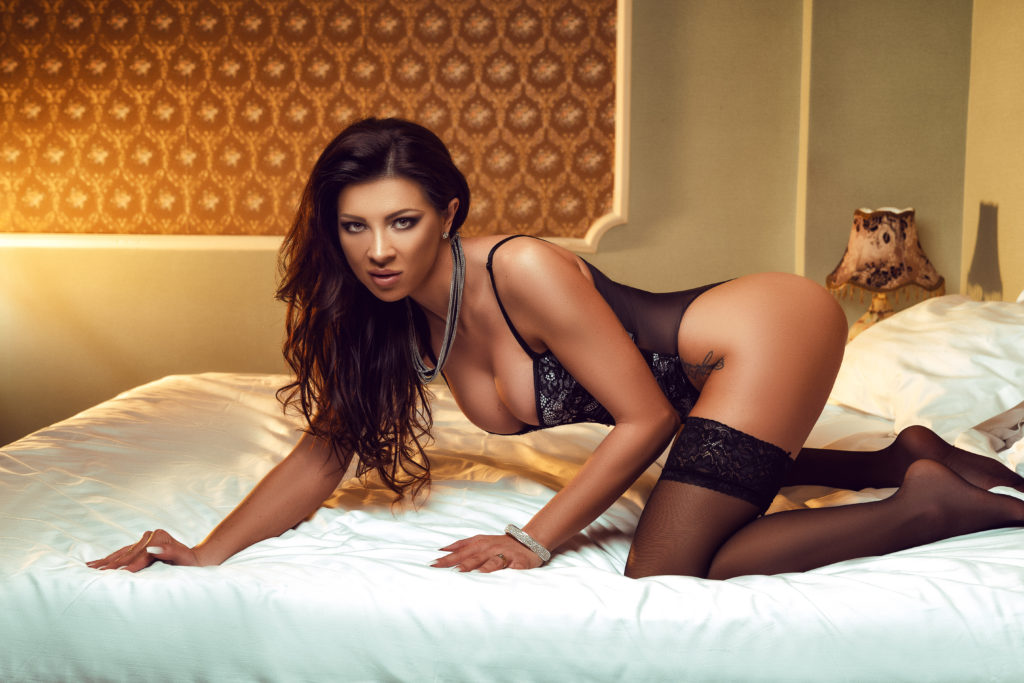 What is the best way to make a dream come true?
Never give up on your dream. When people can't do something themselves, they're gonna tell you that you can't do it. Follow your dreams.
Craziest place you have had sex?
The cinema.
What customer trait turns you on the most?
Finding the proper way to my heart.
Have you ever gone nude on the beach?
No, it's a beach, not a private show.
How often do you cum when you're not on camera?
That is definitely a secret!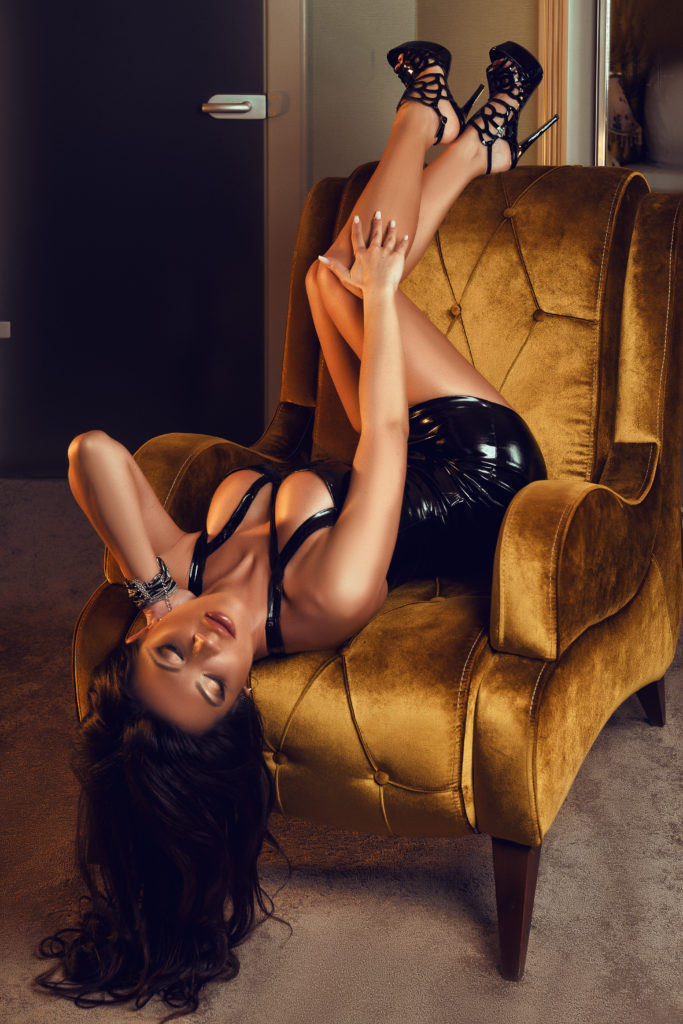 What is your sexiest feature?
My breasts.
Say one sentence a customer must say to seduce you.
"I am all yours!"
Best blowjob tips?
Just feel the pulse of it!
What is the highest number of orgasms you've had in one session?
Too many since I can' t recall.
What does sexy mean to you?
Sexy is a state of mind and a lifestyle, indeed.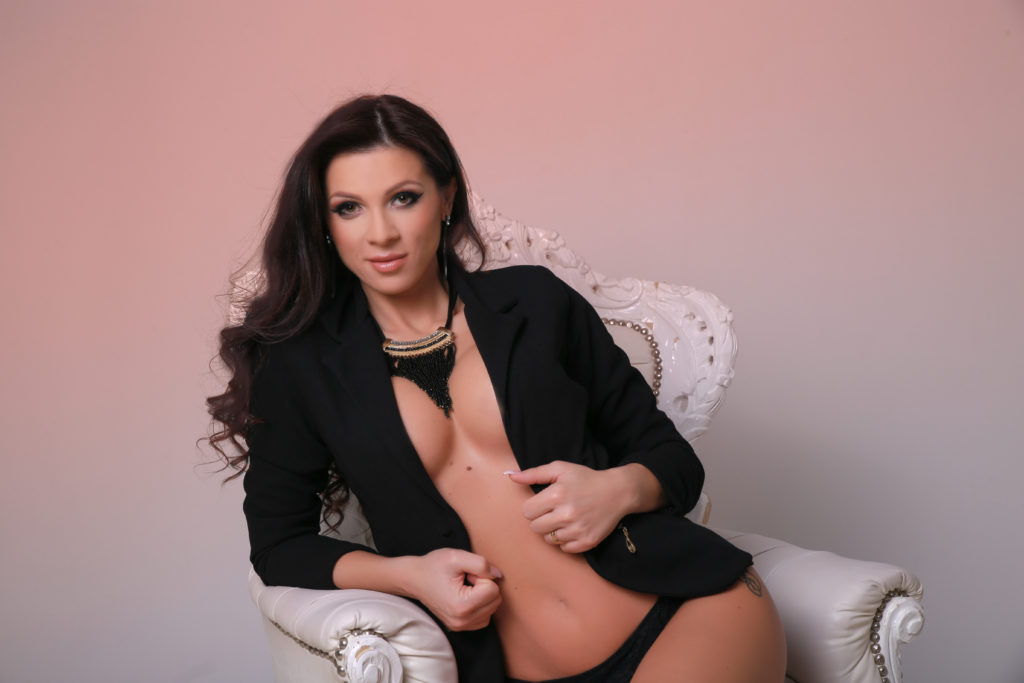 Have you ever tasted your own cum?
I am not telling…
Tips for how to enjoy a toy better?
Make it personal, imagine it is someone, not something.
Best way to give you an orgasm?
Take your time, don' t be greedy. Let's focus on both of us.
Dick size preference?
It is not about the the size… use it well…otherwise, use your tongue.
Give oral or receive oral?
Receive, of course. But, hello, have you ever heard about 69?!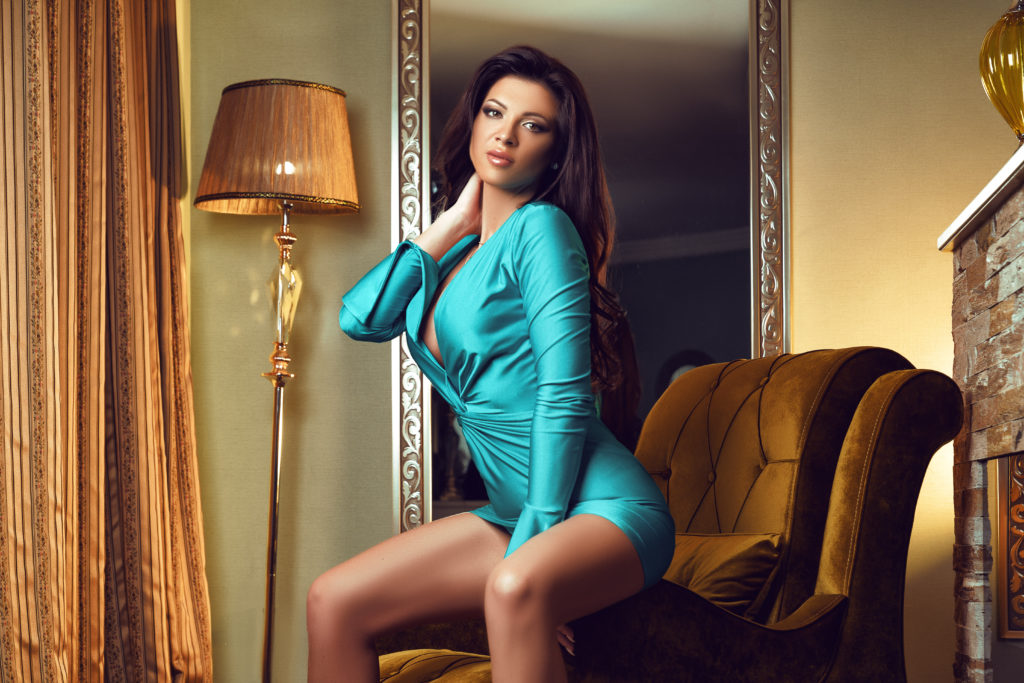 How did you become so good at the art of seduction?
I simply discovered myself and it worked! Would you like to be seduced, or what?
Spanking or hair pulling?
Why do I have to choose?!
What fictional character or celebrity sparked your sexual awakening?
Ryan Gosling.
How many countries have you visited?
7, but I have members all over the world, so it is like I am there anyway.
Where do you want to go most on your next vacation?
New York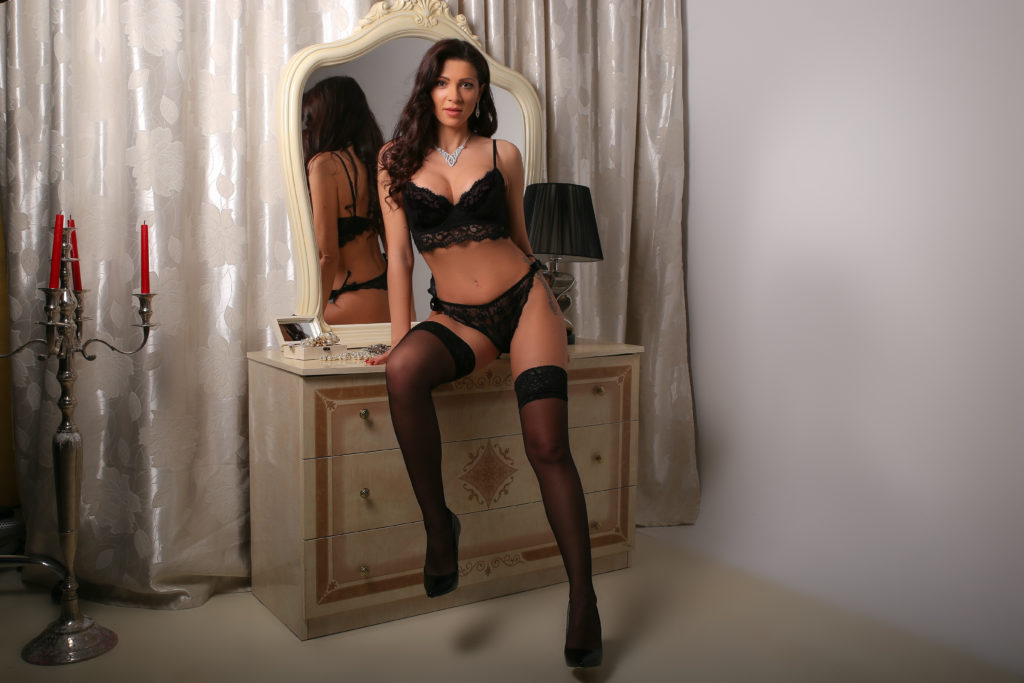 Where's the most interesting place you met a new lover?
At scuba diving lesson.
Best country to visit?
Portugal
What are your best workout tips?
Don't quit. It gets easier. Every day, it gets a little easier. But you gotta do it every day – that's the hard part. But it does get easier.
Cardio or weights?
Cardio, mostly
How do you handle a workout in a pandemic?
It's not a big problem. I go to a gym that has implemented all the protection measures.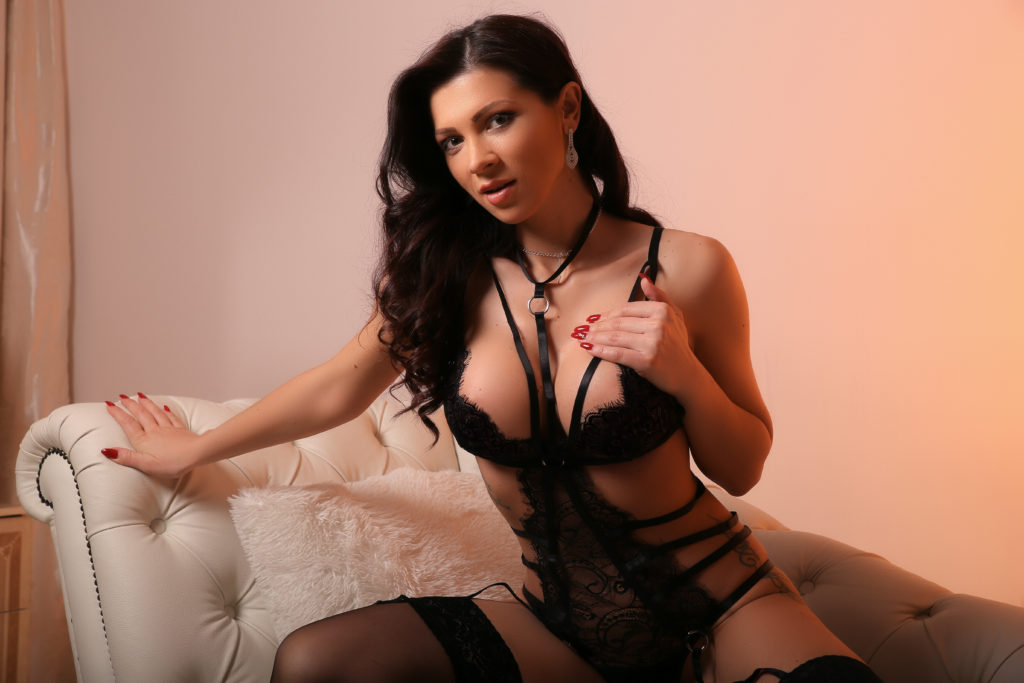 Favorite spot to be kissed?
All over!
Favorite ice cream flavor?
Salted Caramel
Favorite movie?
A Star is Born
Favorite hobbies?
Swimming
Favorite holiday?
Christmas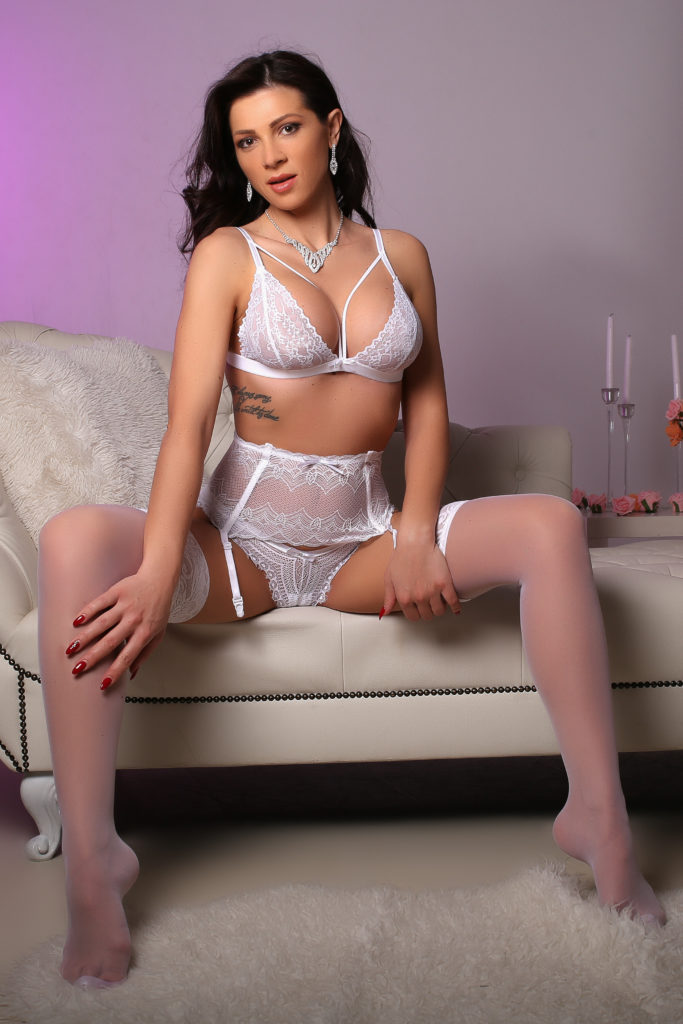 Favorite Disney character?
Mulan
Favorite alcoholic drink?
Cosmopolitan
Favorite superhero?
Wonder Woman
Favorite swear word?
Fuck me!
Favorite body part to work out?
Legs and belly.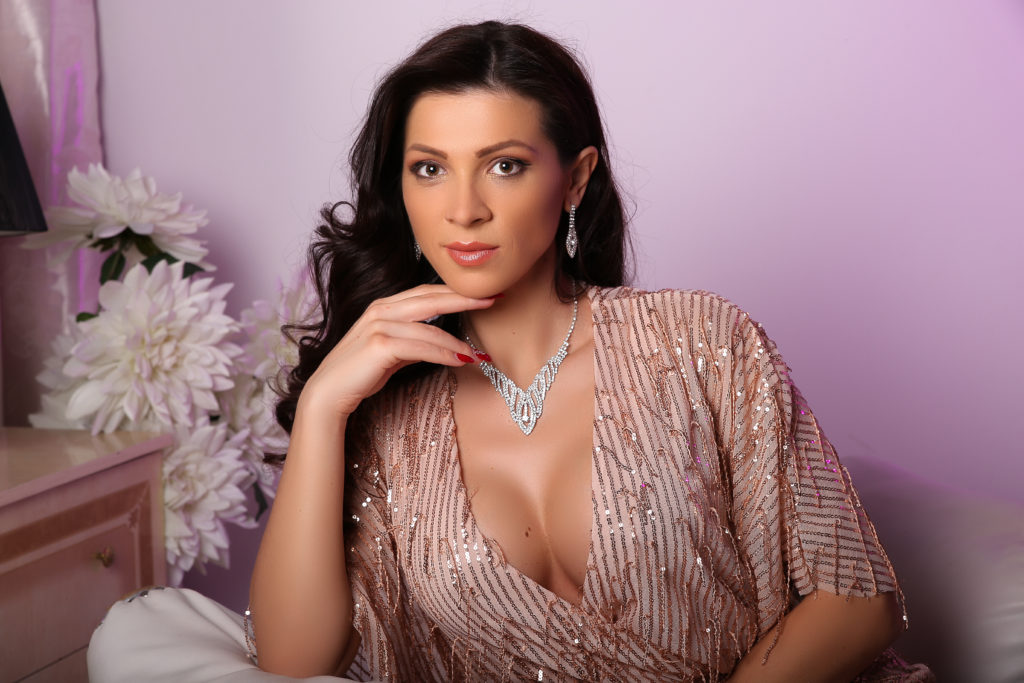 What is your dream car?
Tesla
What does a perfect date look like to you?
It involves the full package of picking me up, getting to know me, getting closer to me, and making me think of you all night long!
Who is your celebrity crush?
Bella Hadid. Oops.
What is your spirit animal?
A cat indeed!
Best way to show affection?
Cuddling.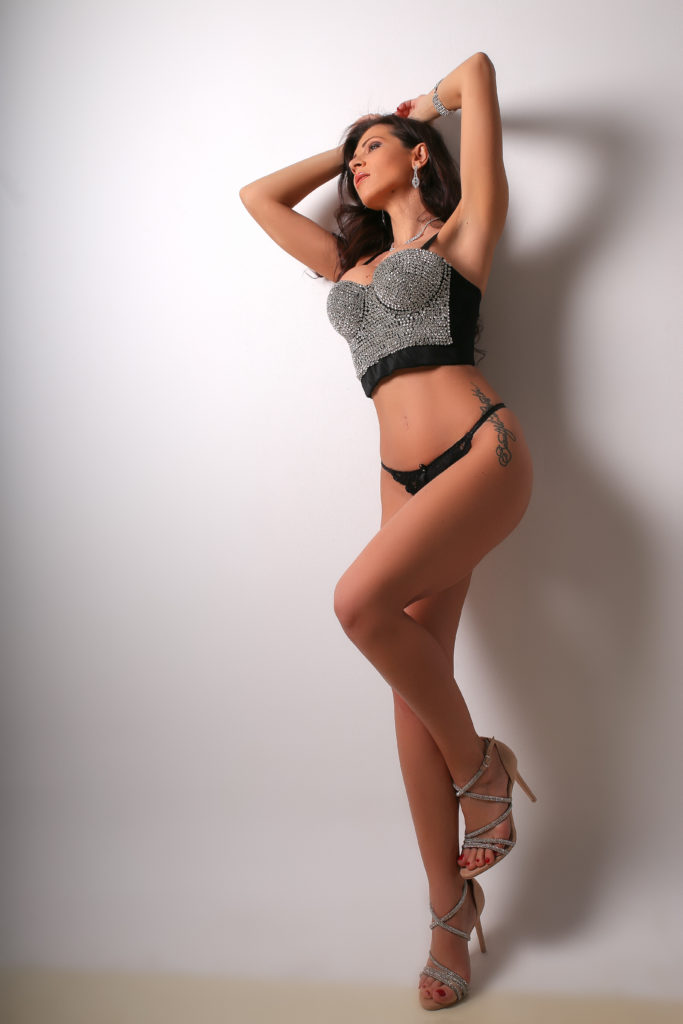 How many tattoos do you have?
2
What contests do you have coming up?
Flirt of the Year, why not?!
What do you geek out on?
How to eat without gaining weight.
If you could have one superpower, what would it be?
To be invisible, of course!
Who is your biggest role model?
Madonna- she's always reinventing herself.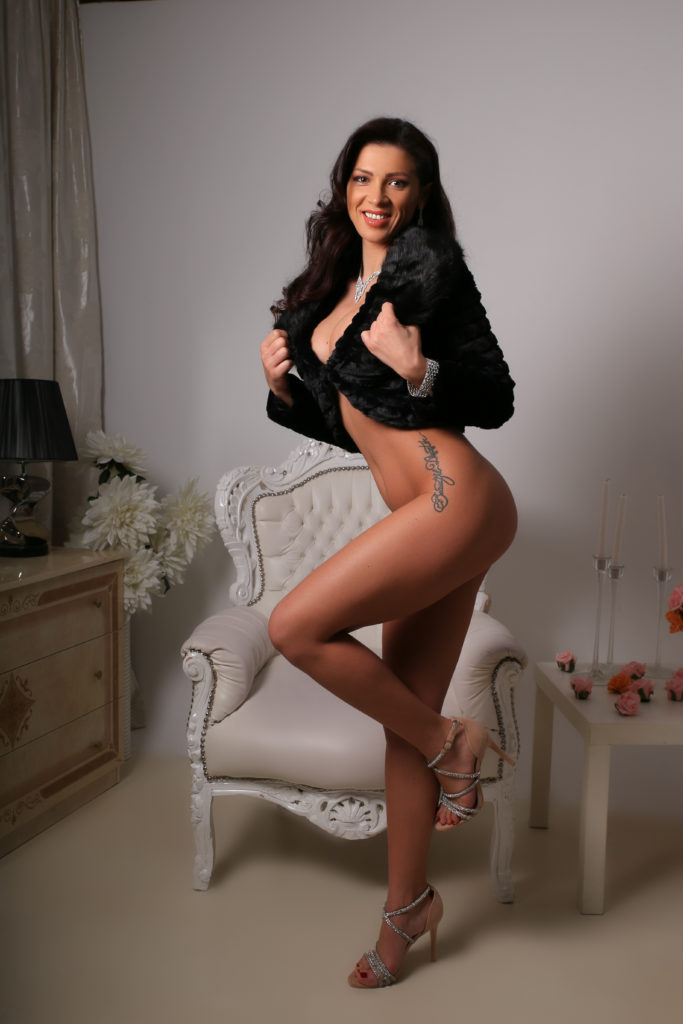 What TV show are you binging right now?
The Kardashians.
What is a surprising fact about you?
That I actually care much more than I tend to show.
Is there anything else you would like fans to know?
I would let them find out everything they want to know about me. I am an open book, so come on, hit me up! Let them know that SherryMayfield is here for them! Kisses.