Madison Locke has been camming for more than a year and she's one of the most alluring cam girls on Camster.com. What can you do to make your next live sex chat with her more exciting?
Read on for all the fun details about Madison in her first exclusive interview on Camster Blog! She reveals tons of secrets, including her sexiest camming memories, fun topics she likes to talk about with fans, and the best way to seduce her.
Be sure to follow Madison on Twitter!
Why did you choose to be a cam model?
I chose to be a cam model because it challenges my creativity and it allows me to express myself in many ways.
When was the first time you felt successful?
I felt successful when my team showed me their love and support during the Cancun F4F Summit contest and I managed to get to 11th place for which I am very grateful.
Was it intimidating the first time you were on webcam?
It was very intimidating, but I managed well.
Outfit that gets the most responses when you wear it on cam?
I think it is more about attitude than outfit.
What do customers usually notice about you first?
My smile, that is what I usually hear from a new customer.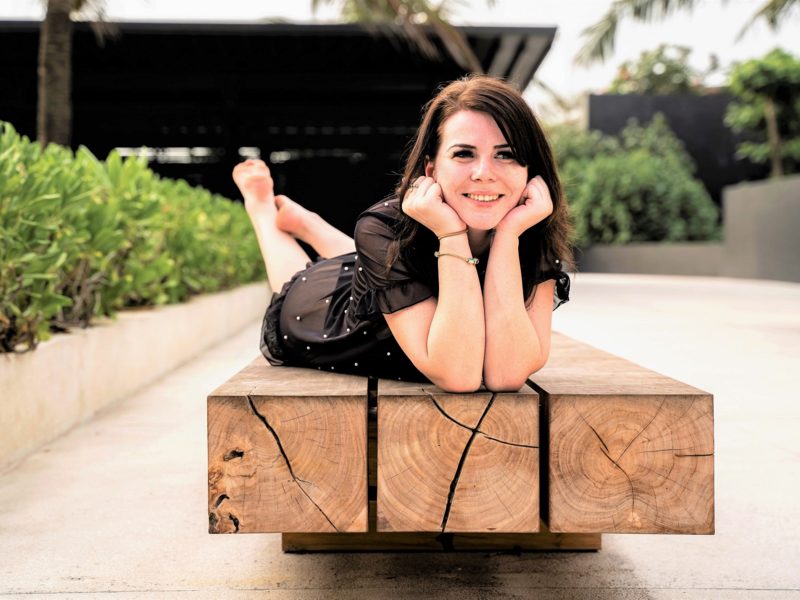 What is the first thing that goes through your mind when you're about to start camming?
Fun, good people to hang with, pleasure.
How would you compare yourself from the time you started as a cam model to where you are now?
Oh, what a complex question… It is a big difference since I started and now. First of all, I lost a bunch of kilos, I learned new things about myself, I am more patient, I learned how people can love me just for the way I am, and obviously, I am more confident.
How many languages do you speak? Which ones?
I speak 3 languages: Romanian, English and Spanish.
What is the highest number of orgasms you've had in one session?
I think it was 4 or 5. I cannot remember exactly. I guess I need to re-do it hehhe
Favorite role play scenarios to act out?
Giving full control of my orgasm to my partner.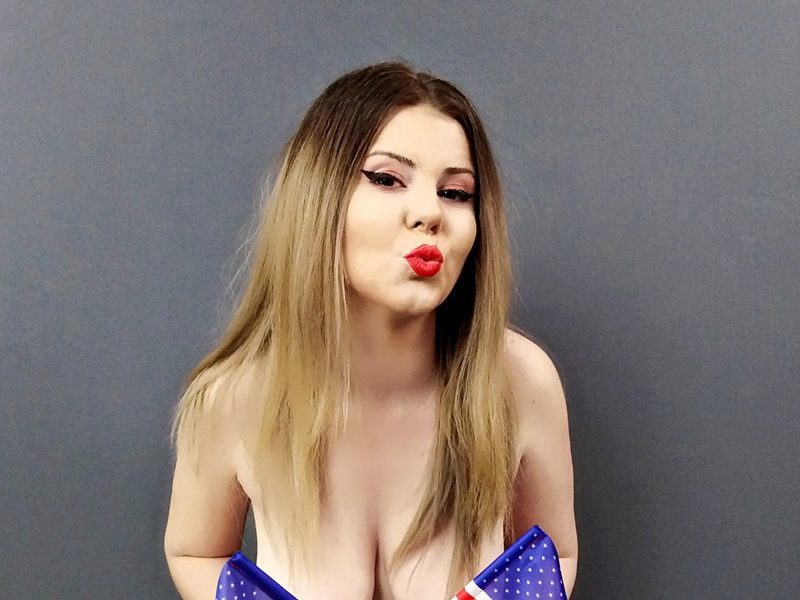 Favorite toy?
Ohmibod.
Favorite fetishes?
I love to be tied up and having my orgasm controlled.
Favorite sex position?
I like to be on top and be in charge as much as I love to be spooned.
What have you discovered about yourself since becoming a cam superstar?
How amazing I can be with all my qualities and flaws.
What kind of shows do you have coming up?
I have been searching for some ideas for a new members show and I have come up with the exciting idea of taking my members to a nice ride in my car.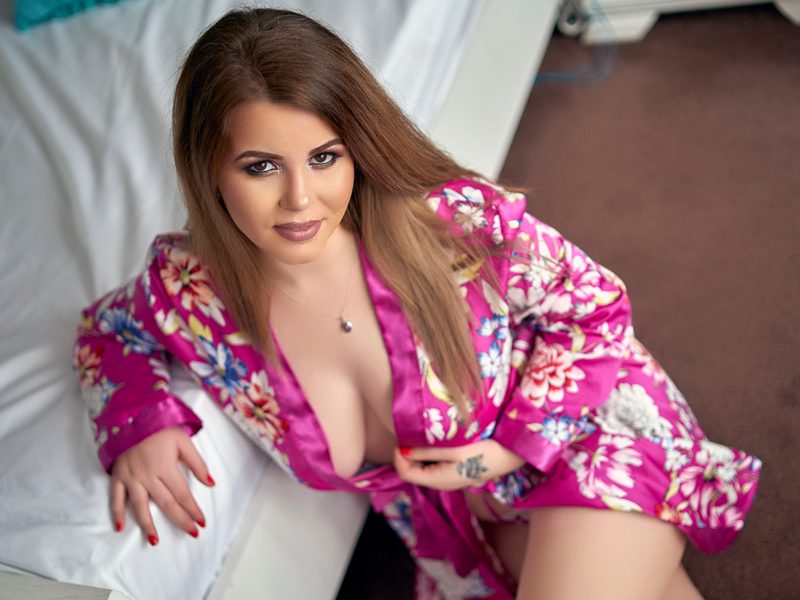 What is the best way to make a dream come true?
Work hard and never give up! Never stop dreaming and work for it to come true.
How did you lose your virginity?
Uh oh… it was when I was 16 and it wasn't such a nice memory to remember lol it was more pain than pleasure
Tips for how to enjoy a toy better?
The secret is to enjoy your partner who is controlling your toy, then the toy will be amazing. The best toy for me is the one that stimulates both partners, physically and mentally.
Favorite movie?
Fifty Shades of Grey and Inception would definitely be on my list.
Best way for a customer to break the ice with you?
To say Hi.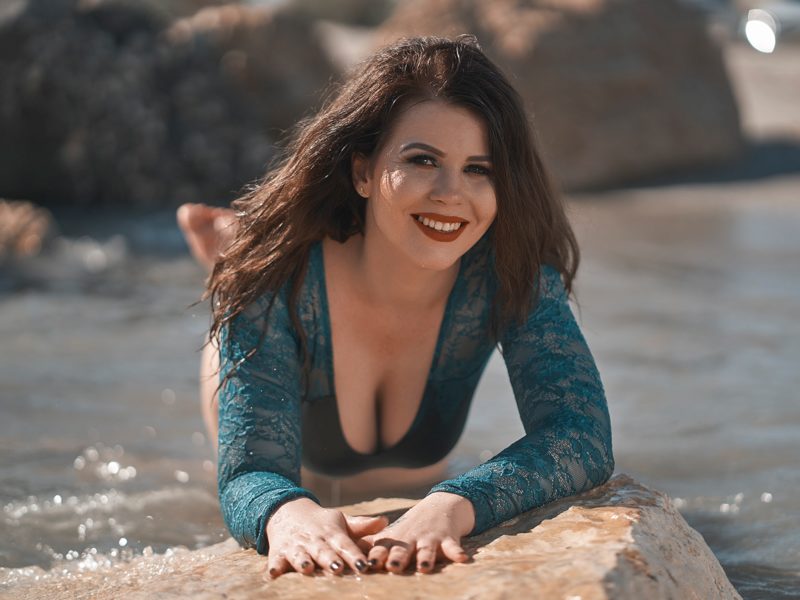 What's the next thing you plan to add to your room?
I am trying to take my streaming out of my bedroom and give my members unique experiences.
What country has the wildest customers?
America, indeed.
Can you recall the sexiest moment you've had while camming?
The sexiest moment so far was being tied up on my bed and I had my orgasm controlled till I had multiple ones.
What is the weirdest thing a customer has asked you to do?
To humiliate him, which is not really my thing… I can do it, but it doesn't turn me on.
What do you love most about being a cam model?
The people that I get to meet and the unique experiences I get to enjoy.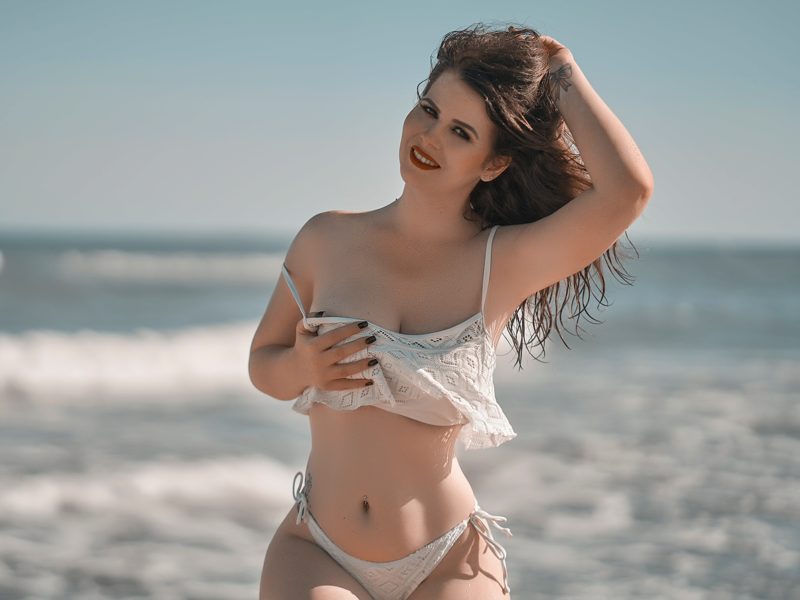 What were you like before camming?
I was a girl buried in a recruitment office, with more kilos on but still confident, emphatic, and happy to make other people happy. I was kind of the same, just now I am a better version of me.
Biggest turnoff a customer can do?
To beg or demand.
What are you proudest of?
I am proud that I have the courage to try new things and succeed in each one of them. That way I got to challenge myself and really evolve as a person and as a woman.
Has anyone ever recognized you in public?
No, it didn't happen yet. Or maybe someone did but I am not aware of it.
What are your goals for the rest of 2020?
I want to invest as much as possible in myself in order to offer my community the best experience in the upcoming year.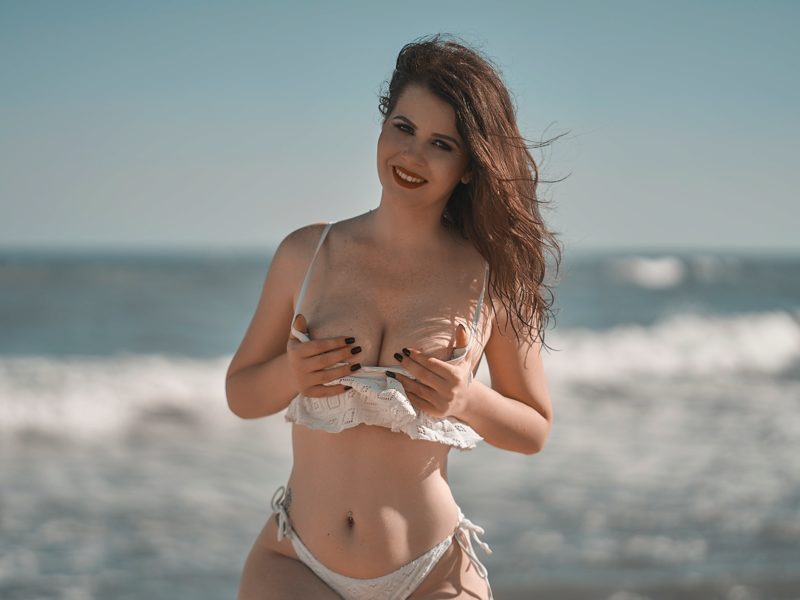 What has quarantine life been like for you?
I spent it with my loving members, and I believe that brought us closer to each other.
Physical feature you find the most attractive in another person?
Smile.
What is something you wish you were better at?
Singing
What are your tips for anyone who wants to be as beautiful as you are?
Be yourself and love your flaws because that's what makes you unique.
What is the best way to make you laugh?
A genuine joke would always make me laugh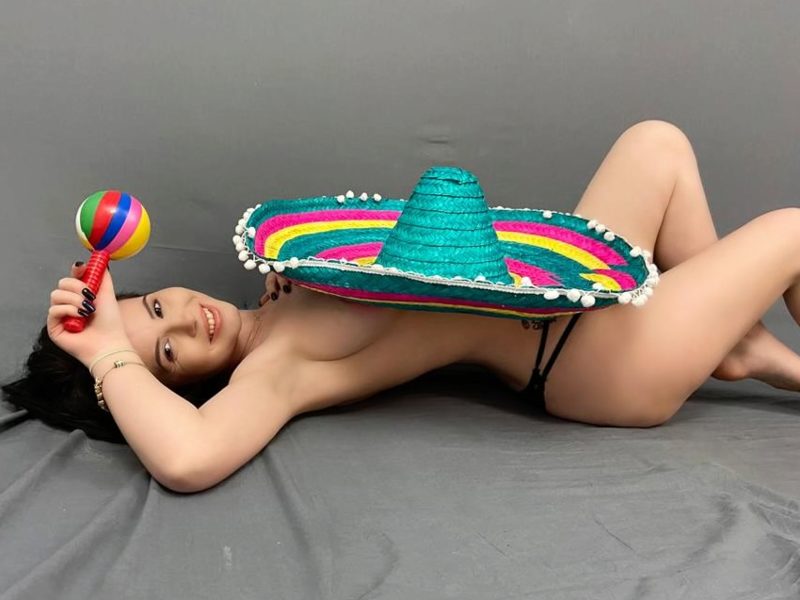 Craziest place you have had sex?
I have had sex in many public places- on the beach, in a park, and in a restaurant's bathroom.
What customer trait turns you on the most?
The enthusiasm, mind and patience.
How often do you cum when you're not on camera?
Quite often when I am ready for bed I close my eyes and fantasize so I get to cum.
What is your sexiest feature?
My members are really fascinated by mind and my sensual lips.
Ever masturbated in a public place?
Yes, so many times.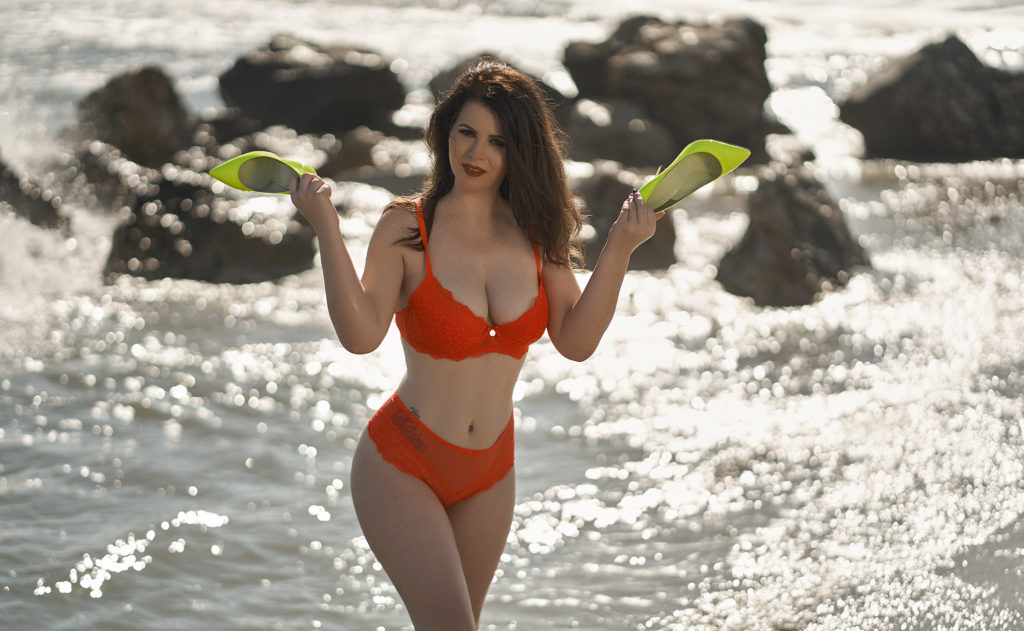 Say one sentence a customer must say to seduce you.
"Are you lost, baby girl?"
Top or bottom?
I am a very bratty switch
What does sexy mean to you?
Sexy means attitude, confidence.
Have you ever tasted your own cum?
Oh, of course I did. And I love it.
Tips for a stronger orgasm?
Try to stay on the edge as much as possible, till you cannot take it anymore and when you get to cum, that will be the strongest orgasm you've ever had.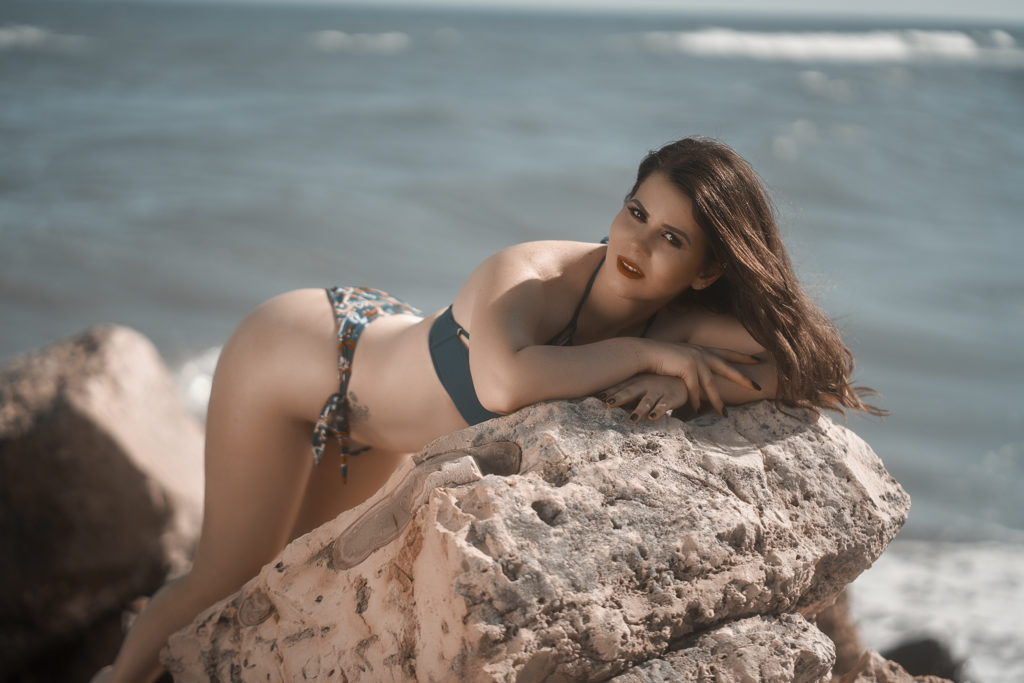 Best way to give you an orgasm?
Arouse my mind and use my toy in a proper way.
Dick size preference?
Size is not so important as long as it's used properly. I am quite tight myself.
Give oral or receive oral?
Both
How did you become so good at the art of seduction?
I have been paying attention to my members' needs and what I also enjoy , so I mixed both to get pleasure.
Spanking or hair pulling?
Spanking. Make my ass red and I would never complain. But I also enjoy hair pulling.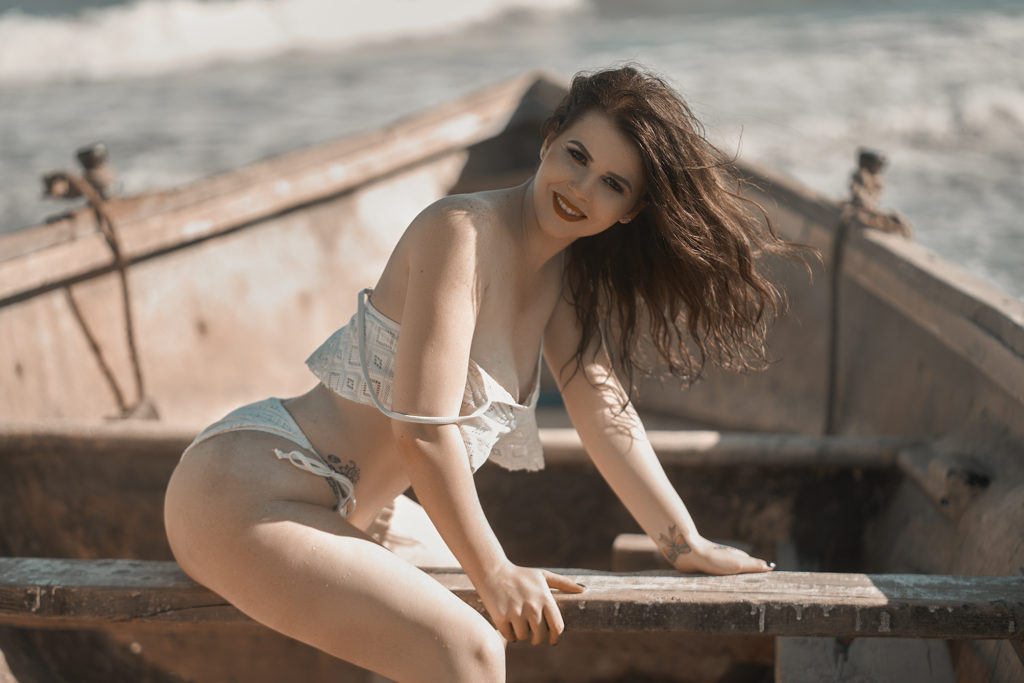 What fictional character or celebrity sparked your sexual awakening?
Christian Grey in Fifty Shades of Grey.
Where do you want to go most on your next vacation?
Maldives
Where's the most interesting place you met a new lover?
Flirt4free
How many days per week do you work out?
I believe I work out enough on cam hehehe.
How do you handle a workout in a pandemic?
I am lucky enough to have a job that requires dancing.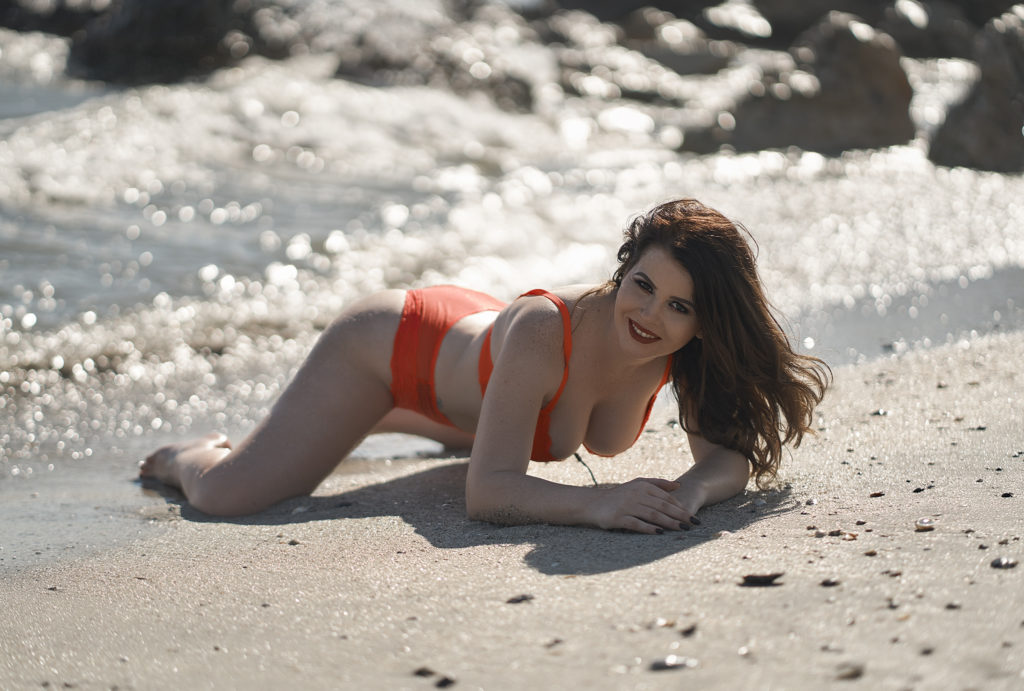 Favorite kind of porn to watch?
Two girls
Favorite spot for your guy to cum?
Inside my pussy
Favorite spot to be kissed?
Forehead
Favorite kind of underwear?
None hehe, but I prefer black
Favorite ice cream flavor?
Vanilla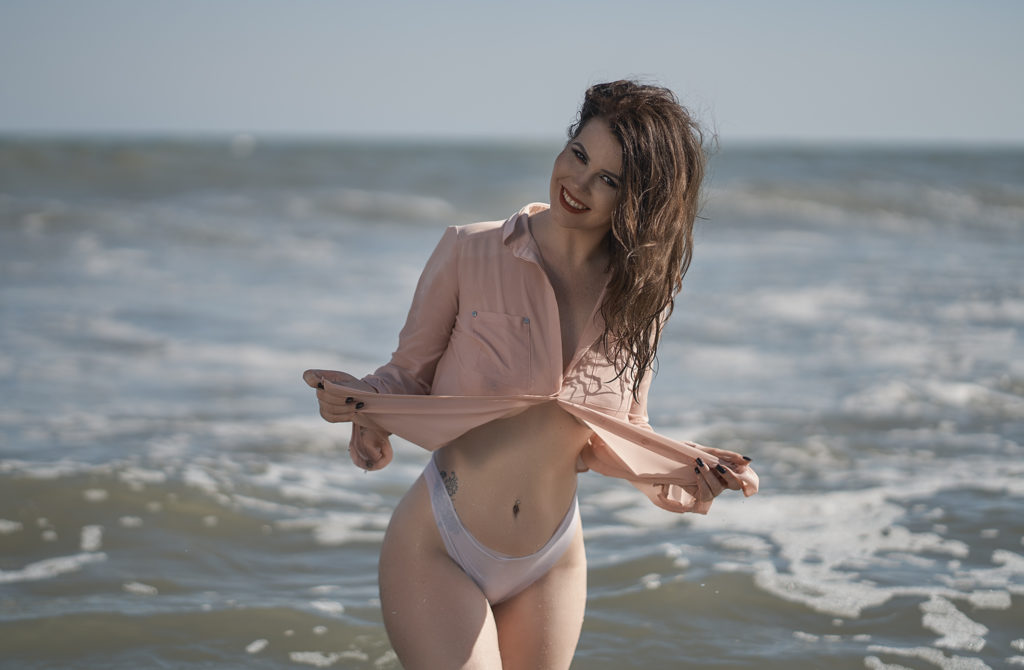 Favorite hobbies?
I love traveling and trying to get new exciting things. I also love cars and speed.
Favorite Disney character?
Minnie
Favorite superhero?
Wonder woman
Favorite summer activity?
Enjoying the nature.
Favorite body part to work out?
Ass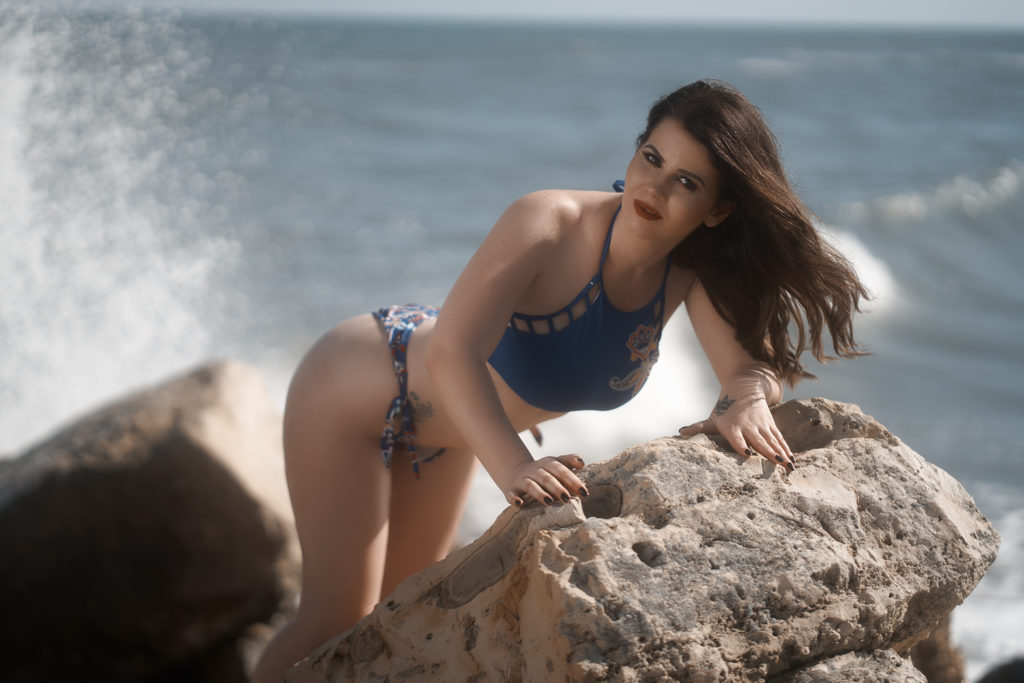 What is your dream car?
Bmw 6 series
What does a perfect date look like to you?
Going for a romantic dinner at the highest floor in a skyscraper and enjoy the whole city from the window.
Would you rather stay home and watch Netflix or go out to a club?
Netflix
Who is your celebrity crush?
Wentworth Miller
What is your spirit animal?
Turtle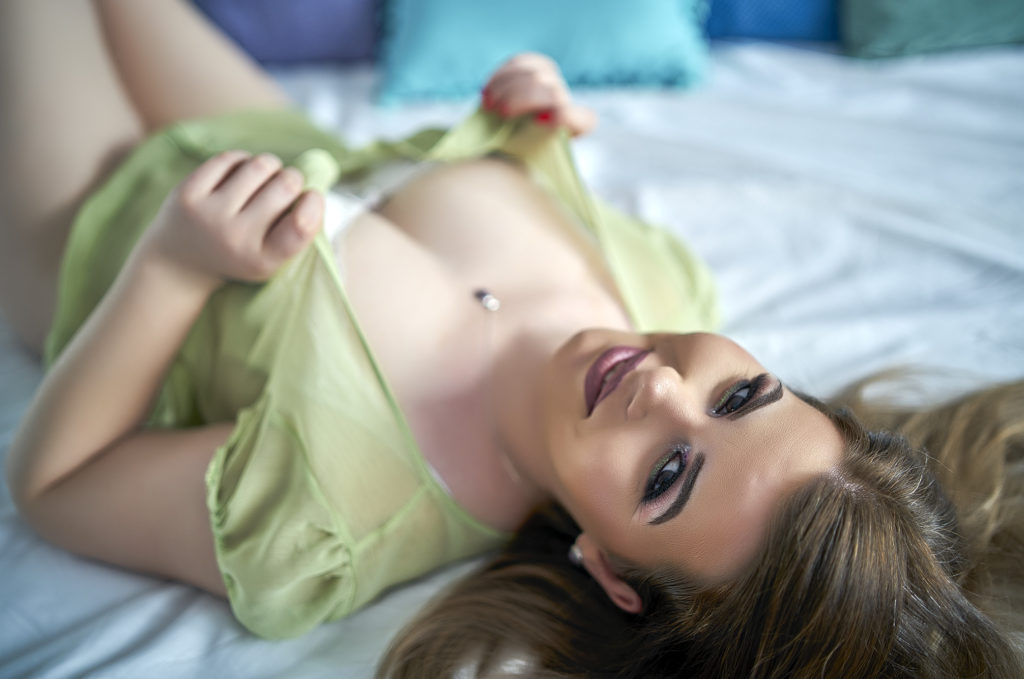 Best way to show affection?
Give your full attention and anticipate their needs.
How many tattoos do you have?
Three
What do you geek out on?
Psych thrillers
If you could have one superpower, what would it be?
To be invisible
Who is your biggest role model?
Angelina Jolie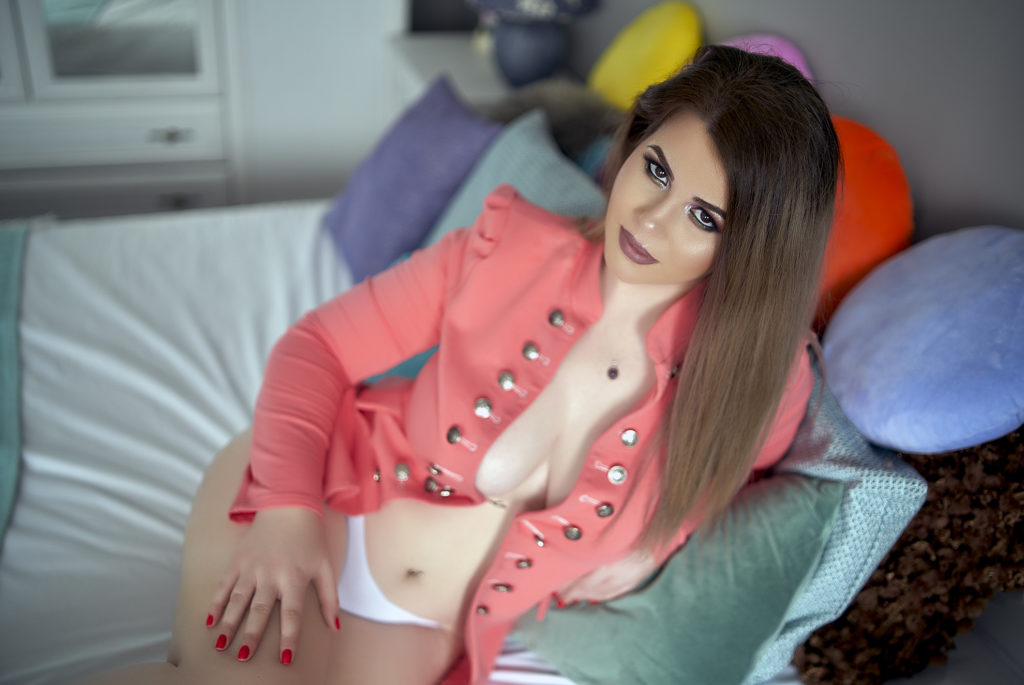 What TV show are you binging right now?
Suits
What is a surprising fact about you?
I am unpredictable.