Free chat is fine for a casual conversation and maybe a flash of something more to come, but the real dirty deeds happen after you get brave and click "Start Show." Here are some standout sex cam performances featuring heavenly bodies doing sinful things in private. Click the title for each show to see the video preview, or go for broke and watch the whole performance with a few credits.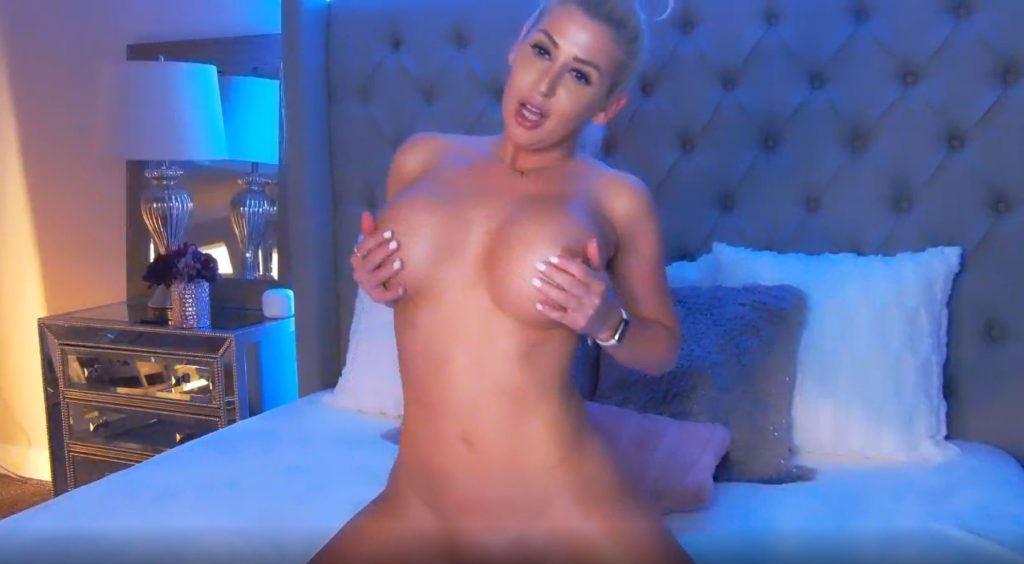 If you were lucky enough to spend the winter with Autumn Woods, you might have caught this sizzling group chat. The busty blonde bombshell has the skills to ride you to a massive climax, and she shows them off here. This is a MILF who takes the time to tone her incredible body. It's clear the pandemic did not take a toll on this shapely, experienced camgirl. In MILF terms, Autumn is the ultimate trophy wife, glamorous when dressed, and oh, so lewd when reduced to naught but her creamy skin. As she rides her dildo in this cam clip, its easy to imagine her in command of your cock, riding you after a hard day, taking on the bulk of the "work" so to speak. Of course, Autumn wants to get hers, too, as she plunges her sex toy into her creamy pussy until she dampens her sheets. Watch this Creamy Cum Webcam Show before you check out the insatiable Autumn Woods live.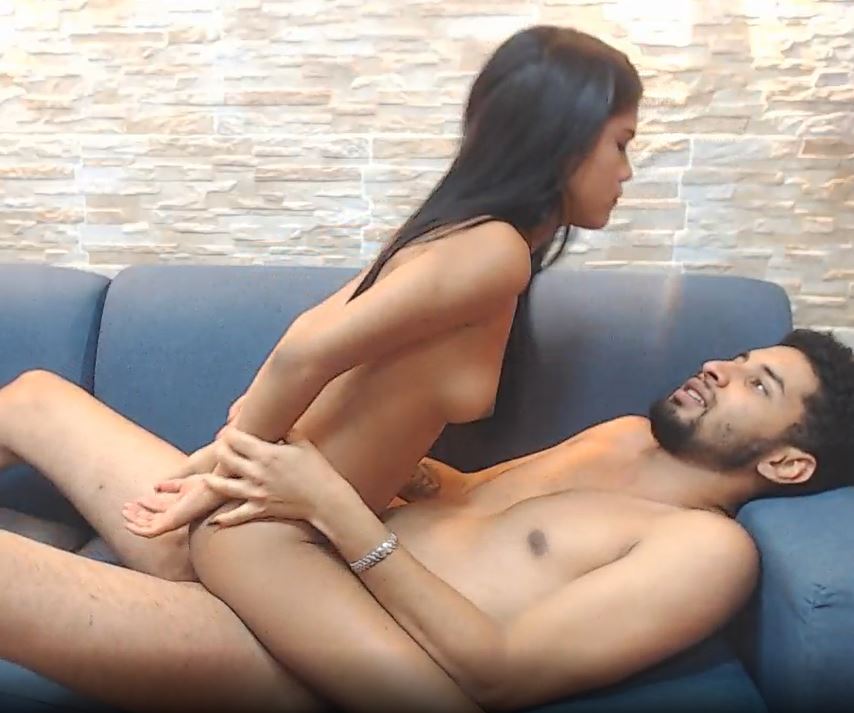 A one-on-one show with a camgirl can be hot and intimate, but there's also a unique thrill in seeing what goes on behind closed doors with a hot couple. Karen and Alex are a couple of Latino college students who ooze sexual chemistry, and they love to invite in fortunate fans whenever they fuck. Karen has a lithe body that can only inspire any man in her company to do lewd things. She kisses Alex passionately as he teases her pert nipples and slips his fingers between her legs. Sopping wet, she pulls him down on top of her, back arching. They consummate their time on cam in every position imaginable: she rides him like a cowgirl while he pins her arms behind her back, she's pounded furiously from behind, muffling her orgasmic cries in the arm of the chair, and, finally, she lets her lover wrack her tender body with the pleasure/pain of anal. Watch this Beautiful Petite Girl do it all in this clip, or voyeur on Karen & Alex the next time they're live on Camster.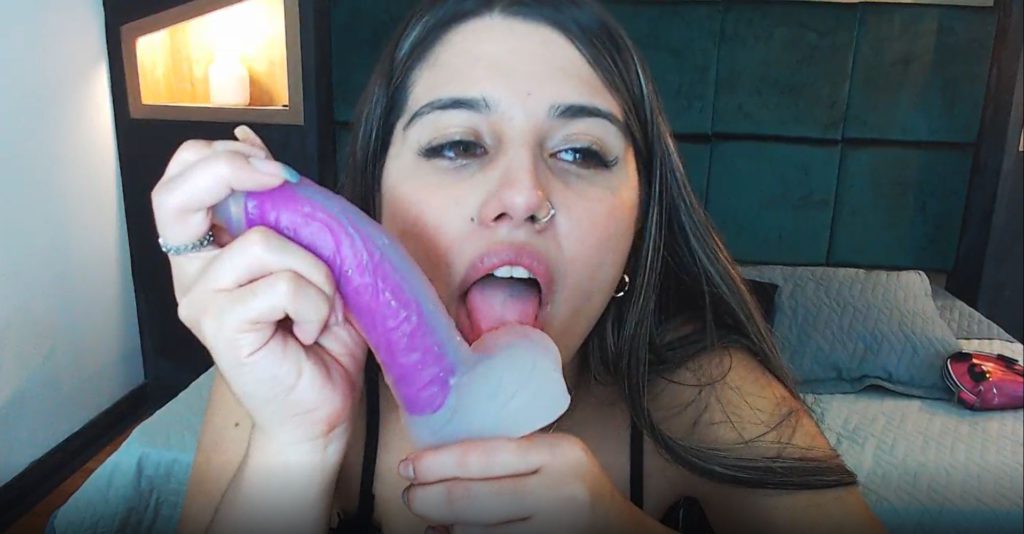 Want to see Sia Paris show off her masterful blowjob technique? She licks her luscious lips as her eyes gleam with that sexual mischief, like she knows she's about to get her hooks into you, drain you, and leave you in panting, sweating, head-spinning ecstasy! With her colorful dildo, this lusty camgirl draws you in to the blissful depths of her sweet mouth, saliva dripping down her big natural tits. Your pleasure is her pleasure! The more worked up you get from her tongue-lashing, the more she wants you to ravage her. Unable to control herself, Sia rolls back on the bed, parts her creamy legs, and plunges the same blowjob demonstration tool that had been deep in her throat only moments before into her starving pussy. The only question is, when you come to See Sia Paris Suck, who will come first?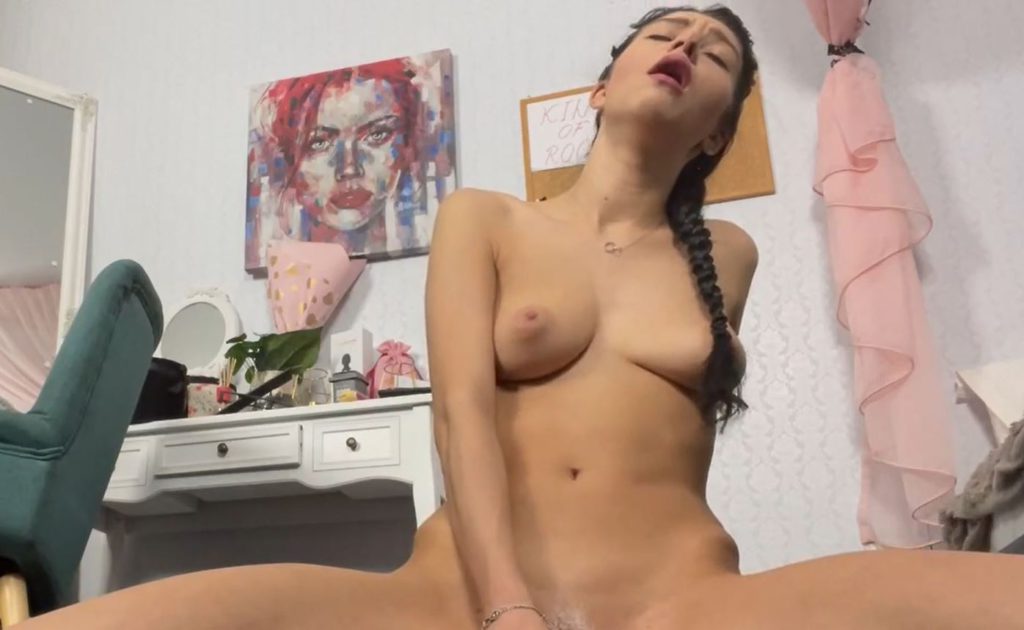 Oh man, Jessie Neills … what a find this camgirl has been. Jessie has a lot going on for her—the highly seductive combo of dark hair and blue eyes, a nubile college girl body, and a perfect pussy that explodes when she climaxes. In this clip, the brunette beauty starts the day the right way, with a squirt show that's going to send us all to the showers. With her supple legs trembling as she rides a thick rubber cock, Jessie pushes her own button with some hard hitachi vibe work. In the final moments, she spins around to show to the waterfall of carnal bliss that is her climax. This camgirl clearly knows how to hit her spots. For more college girl cam action, check out more hot Camster clips in our video library!