Russian starlet Adela Gilbert has been camming for more than a year now. She was 18 when she started and has been a fan-favorite since. Those young college cam girls love exploring their curiosity through live sex chat and Adela was ambitious enough to get sexy for the camera!
In our next exclusive interview, Adela talked about what it was like becoming a cam girl at 18, how she's changed in the past year, and her favorite fetishes. This girl may be young, but she's very much in charge…in fact, she knows how to take full control of her men. If you love being the slave to hot young babes like Adela, then join her for some dominating fun on Camster.com!
Why did you choose to be a webcam model?
When I was about 18-years-old, I learned about such work as a webcam model. I found it very interesting and inspiring. I love putting on a show and being the center of attention. I've always wanted to try to get started, and when I found a great studio and platform, I decided that now is the time to get started!
Was it intimidating the first time you were on webcam?
The most frightening thing for me was the possibility that I would fail. But when I relaxed and began to enjoy myself, everything went well.
You started this career when you were about 18. What is it like having a huge fan base at such a young age?
Yes, starting a career at such an early age helped me through life. My self-esteem quickly grew and I became a better judge of people. It is very nice that so many wonderful people watch my live broadcasts and enjoy it!
What do customers usually notice about you first?
My eyes, my hair, my smile, and my sense of humor! I get a lot of compliments and people are very kind!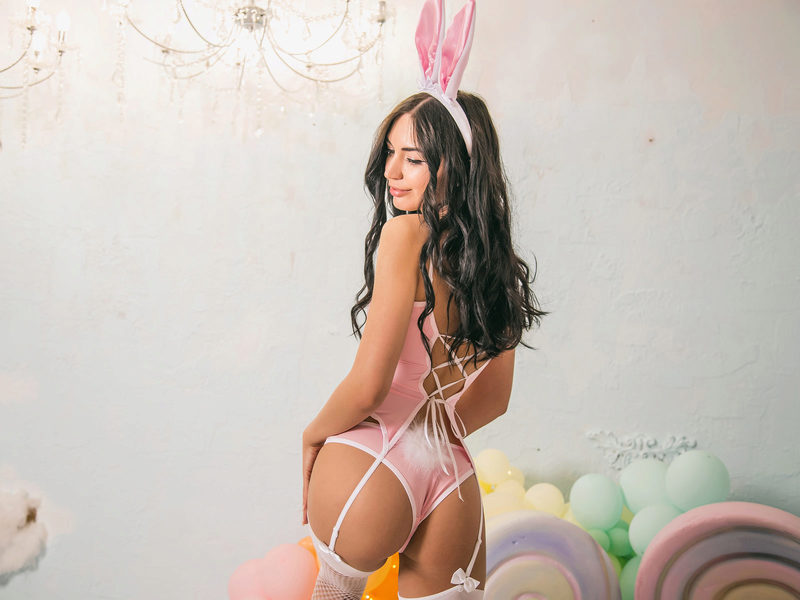 What is the first thing that goes through your mind when you're about to start camming?
I always have to make sure that my Internet connection is fine, the camera is set up well, the room looks neat, and I feel confident.
How would you compare yourself from the time you started as a cam model to where you are now?
I feel more confident and happier. I do what I like and get a good return from others. My work made me feel sexy and loved!
Where do you hope to be five years from now?
I hope that I will realize all my dreams, sexual fantasies and will remain in good positions on the site. My dream is to win some prize in the annual FOTY contest!
What are your goals for the rest of 2021?
My main goal – to become an even better performer, win more daily, weekly contests, and take some FOTY prizes!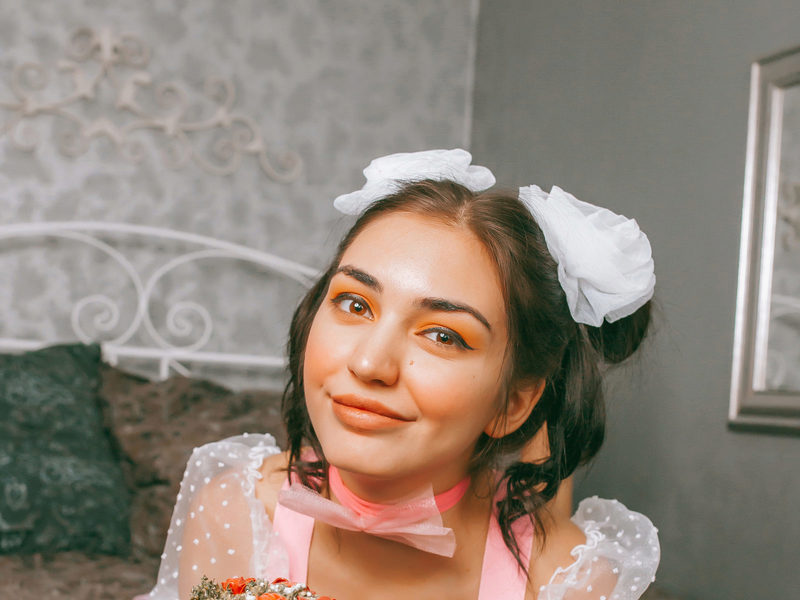 What is the best way to make you laugh?
It's easy to make me laugh! You can tell some nice joke!
What is the highest number of orgasms you've had in one session?
Oh, that's a really interesting question…sometimes, I get them so much, I can't even count. Maybe 10 or more. I like that!
Ever masturbated in a public place?
Yes! Such a crazy night I had!
Favorite fetishes?
My favorite fetishes are foot fetish, domination, small penis humiliation…I like to rule men. But if you know a good way to give me pleasure of making me your submissive, I don't mind. Lets do that!
Favorite sex position?
My favorite sex position is doggy style. In my opinion, this is the most sensitive position that causes me a lot of emotions.
What does a perfect date look like to you?
Well, in this I certainly will not be original. The ideal date for me should take place on the seashore. I am madly in love with the sea!
Best way to show affection?
The best way to express affection and attention is the time and attention spent with me…daily messages and the opportunity to be with me not only in my good mood but also in difficult times.
Outfit that gets the most responses when you wear it on cam?
Sexy lingerie, stockings, and heels will leave no one indifferent. But users prefer to see me naked!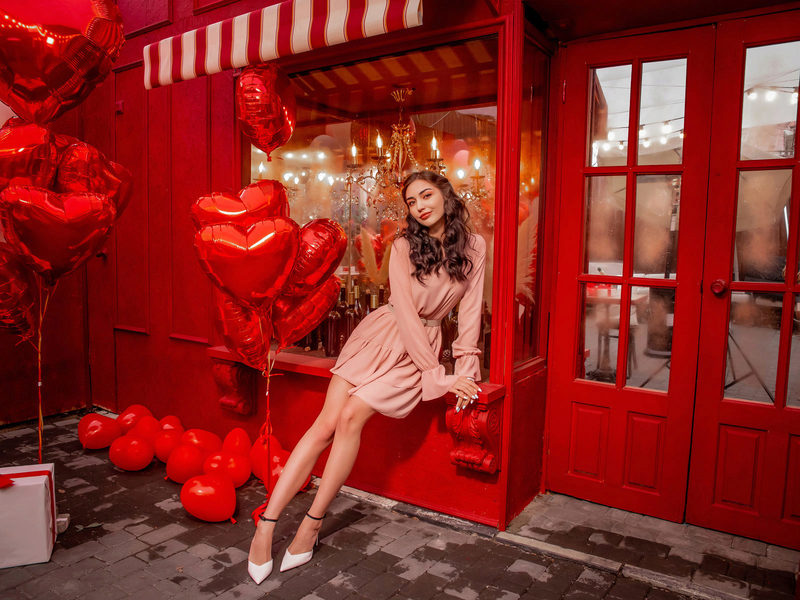 What do you love most about being a cam model?
I really love my way of modeling. I've met many incredibly interesting people from all over the world. Users also often share very cool photos with me from kangaroos to penguins- it's very funny and fun. I've also pulled myself up well in other languages ​​and have learned a lot! And I like when people help me get a lot of sexual pleasure! I like orgasms!
A trait about you that you wish customers noticed more?
My friends always treat me well and don't miss an opportunity to say compliments! I like when they notice my sense of humor, my hot body, and my love for them!
Dick size preference?
It's not a story about the size of the dick…it's a story about knowing how to use it!
Anything else you want to mention?
I would like to express my special gratitude to the site for the opportunity to make my dreams come true. The site has also helped me get acquainted with a huge number of beautiful people, with whom we have become very friendly, and who are ready to support me in all my endeavors!