Maye Daye is one of the most successful cam girls on Camster.com! With her gorgeous hair, beautiful eyes, and naughty energy, she's been making a wide name for herself in the world of live sex.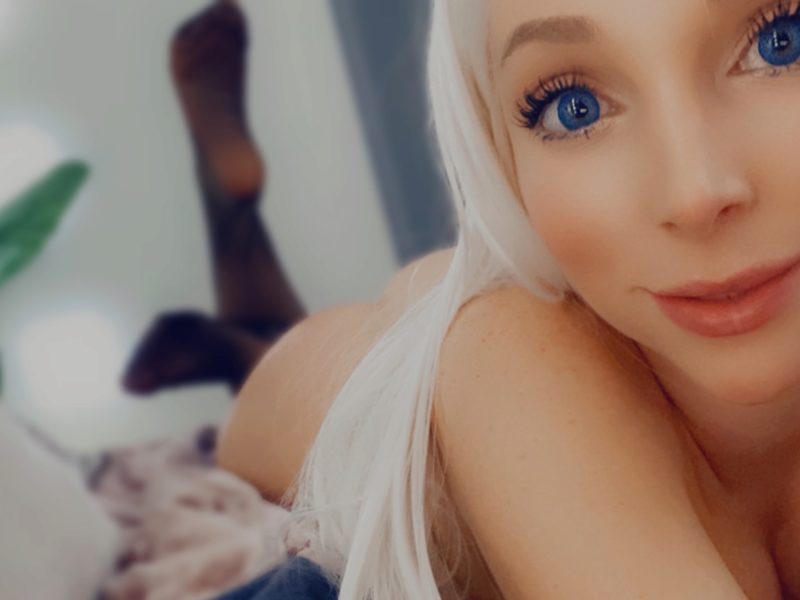 In one of Maye's latest posts on Flirt4Free.com, she revealed what sparked her interest in becoming a cam girl. Initially, she wanted a work-from-home job with flexible hours.
"That is when I came across an ad for Web Cam Modeling," she wrote. "The ad was very intriguing and seemed promising. The ad stated that all I need to get started was a computer, webcam, and reliable internet. It glamorized everything I was looking for in a job (be your own boss/set your own hours/etc). So I decided to sign up."
Thankfully, the rest became history. After signing up, she was approved and working her way to the top.
I had no idea what virtual dimension I had just landed in, but I was so fascinated by every aspect of camming. From chatting endless hours to people from all around the world to slowly opening up to the virtual art of tease.
"Before I knew it, I had officially been a cam model for a little over a month. I was enjoying cam so much, I decided to leave my vanilla job to pursue camming FULL-TIME."
Some of Maye's cam fetishes include submission, spanking, titty play, sexy lingerie, and plenty more.